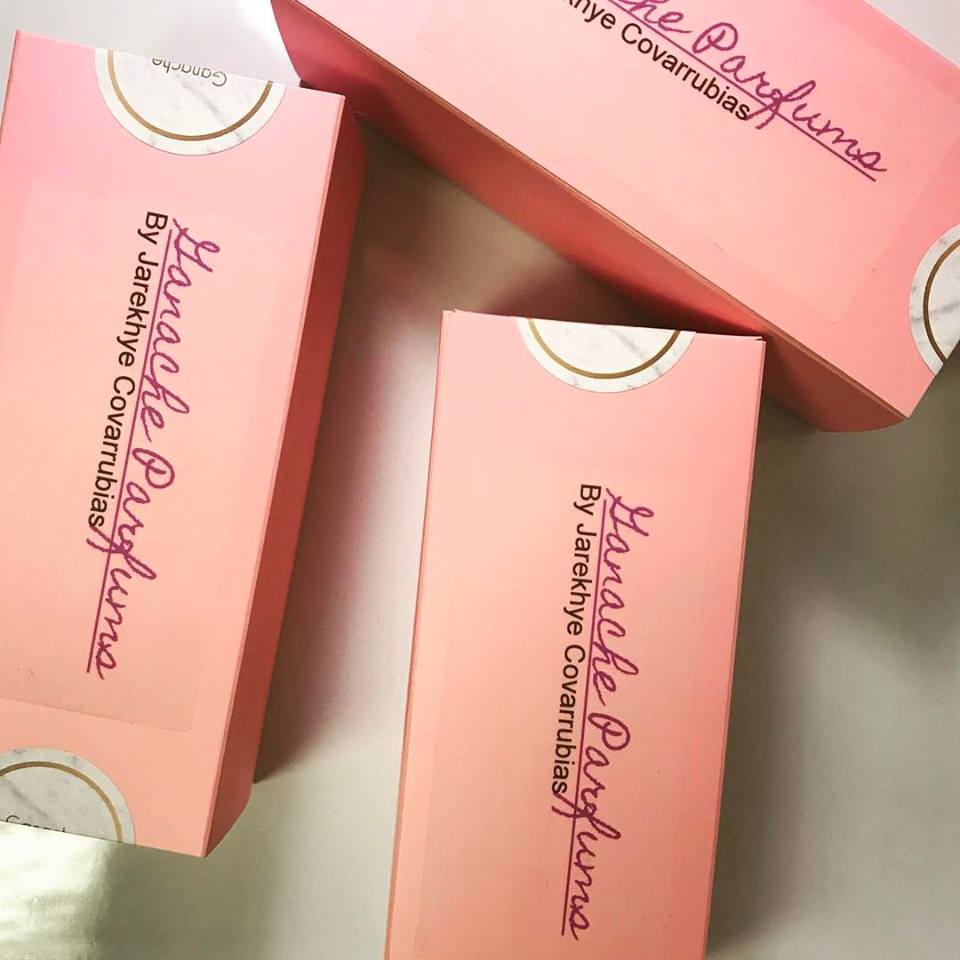 Ganache Parfums, the "unapologetically gourmand" fragrance house founded by perfumer Jarekhye Covarrubias, announces the release of two new collections. Taste of Summer kicks off this month with two sweet and refreshing new releases—Summer Sangria and Tropical Iced Tea, while the first two editions in the Pantry Collection, Joe and Vanilla Custard, evoke delicious treats that we'll be able to enjoy year-round.
TASTE OF SUMMER
"The refreshing scents of summer captured in a bottle. The taste of summer collection is all about delicious summer treats designed to perform in the hot summer weather. So come on in and soak up the scent and the sun!"
—Ganache Parfums
Few things are as cooling and refreshing as a tall, icy beverage in summer. Taste of Summer celebrates the fruity, sweet, citrus-y tropical drinks that are a highlight of the sunny days of summer. Whether you prefer your summer beverages to have a boozy little kick or nothing stronger than caffeine, Ganache Parfums' Taste of Summer collection will let you enjoy the enticing aroma of your favorite drink, even if you can't get away to the beach.
Summer Sangria evokes the sweet tropical punch traditionally infused with summer fruits—"the refreshing fragrance of aromatic moscato wine, plump juicy peaches, sweet strawberries and a touch of musk."
Summer Sangria

Notes: Notes: Moscato accord, peach pulp, ripe strawberry, davana, cedar, sandalwood and white musk.
Tropical Iced Tea is a bracing blend of both green and black tea leaves, enhanced with aromatic lemongrass and sweetened with creamy coconut and pungent passion fruit.
Tropical Iced Tea

Notes: black tea absolute, green tea absolute, coconut pulp, lemongrass, mango flower, passion fruit and white musk.
Summer Sangria and Tropical Iced Tea are available in 50 ml eau de parfum atomizers. Four more scents will join the Taste of Summer collection in June, July and August and we'll announce them on Fragrantica as they are released.

PANTRY COLLECTION
Some treats are equally enjoyable on the hottest of summer days and the coldest of winter evenings. Ganache Parfums' new Pantry Collection will be available year round and its first two releases are inspired by beloved tastes and aromas that transcend the seasons.
Whatever the time of year, many of us around the world start each day with a fresh cup of Joe—a fragrance with a succinct little name, and as Ganache Parfums describes it succinctly, "the aroma of a perfectly brewed cup of coffee. That is all."
Joe

Notes: Coffee bean absolute, coffee accord, espresso accord, maple sugar, amber, vanilla and sandalwood.
When doesn't a decadent dessert like Vanilla Custard sound good? (If you're me, never! I would eat some right now if I had it!) But there's no need to fire up the oven this summer when Ganache Parfums offers "the delicious aroma of a sweet vanilla custard right out of the oven topped with a gooey buttery salted caramel sauce."
Vanilla Custard

Notes: vanilla bean paste, butter, vanilla extract, brown sugar, condensed milk, sweet cream, sea salt and sandalwood.
The Pantry Collection scents are available as 50 ml eau de parfum sprays.
Want to try one of the new releases? The original gourmand fragrances from the launching of the brand earlier this year are still available, too. Ganache Parfums is having a Summer Sale right now. Enter code $ummer17 at checkout to save $20 off a full size bottle of any fragrance. Sample flights for Taste of Summer and the original Gourmand Perfume Flight are also available for $20 each on the official Ganache Parfums website.
| | |
| --- | --- |
| | Jodi Battershell (NebraskaLovesScent or "NLS")is a lifelong Nebraskan who transplanted herself to Philadelphia after a lifetime on the Great Plains. An appreciator of fine fragrances since childhood, she tried her hand at natural perfumery and fragrance-mixing for a number of years, ultimately concluding she was better suited to appreciating the fragrance creations of others. She is pleased to finally be putting her English degree to use as a writer and editor for Fragrantica.com. |
Daria_21

So, I hate to be a Negative Nelly, but....

After seeing the write-up for Ganache several weeks ago, I went and ordered a full bottle of Ice Cream Shoppe, as well as the Flight Sample Set, from their website.

When I received them, I eagerly ripped open the boxes and tried them out. While they smelled delicious, they were quite literally like scented water. Zero projection, zero staying power. About a half hour later, I quite literally couldn't smell anything, even with my nose pressed to my skin. It was as if I had never sprayed anything at all. A lovely fellow Fragrantican said she too had the same problem. So unfortunate, because they really did smell delicious.

The packaging of the full bottle of perfume itself left much to be desired. Very plain, and the label looked like it was cut by a very novice hand, and had a jagged cut mark on the left hand side, with a small piece of label sticking out from the glue. Not a big deal really, but it's something I couldn't help but notice. Now, I must give credit where credit is due. They were very generous with their samples - included in the box were many other samples I didn't order. Also, the packaging that they boxed the fragrances in was very pretty - lovely boxes with beautiful wrapping paper.

But, the packaging does not make a scent, unfortunately. I wouldn't order from them again, due to the fact that their "eau de parfum" was more like "eau de actual water." They were much lighter than any old body spray, and those in and of themselves are very light.

If you're okay with re-applying many times throughout the day, and I do mean many, then I would recommend these.

EDIT:

Not long after I posted my review above, I received an incredibly kind, concerned email from Jarekhye himself, who was disappointed to hear about my experience. (I admittedly did not let him know how I felt when I received my order - truth be told, I was half lazy, and half didn't think there would be much point).

He proved me to be very wrong, however, and made it clear that it is his goal to have happy, positive relationships with his customers and wanted to make it right by providing a full refund. There were no snide remarks, no sarcasm - only a very kind email providing fantastic customer service. I told him that I did love the scents I received very much, and if they were to be reformulated (which he says they have been), I am all for supporting smaller businesses and would be only too happy to re-order from him in the future.

It's not very often you get direct contact from a perfumer, and especially one so kind. Two thumbs up to Jarekhye - he definitely earned my vote today.
May
17
2017