New Fragrances

Nicki Minaj Minajesty
After two Nicki Minaj perfumes, Pink Friday and Pink Friday Special Edition, we can expect a new celebrity fragrance for Fall 2013. The third Minaj scent got the name MINAJESTY, after one of the famous Nicki nicknames. The newest fragrance will be available in September 2013, in a bottle that shares Minaj's style. The composition is announced as goumand, composed of fruity, flowery and creamy base notes. It shares a glam side of an exotic blend of notes.
Minajesty by Nicky Minaj via Instagram
Minajesty starts with the sweet fruity juices of peach and red fruits, lightened with lemon notes. The heart is enriched with a flowery bouquet that brings magnolias, pink frangipani flowers and tiger orchids, which lays on creamy and warm tonka, vanilla and sensual musk. With the newest perfume, Nicki Minaj wanted to highlight the sexy power that is based on self-confidence. She calls on her Barbz fans to "celebrate glamour, live in the present moment, knowing that true power comes from within."
NICKI MINAJ MINAJESTY

peach, red fruit, lemon
magnolia, tiger orchid, pink frangipani
tonka, vanilla, musk
The newest bottle by Nicki Minaj has a bright pink wig, and a red and black corset perfectly reflecting Minaj's style. "Minajesty smells like a love affair. Mysterious and sexy. An Unforgettable and hypnotizing scent," says Nicki.
Author: Sandra Raičević Petrović
(sandrina_bambina)

Fragrantica Executive Editor, Writer and Designer
Mercedesxoxo

Dear mother of god... Will this bottle keep haunting us for the next few years?!
Feb
12
2014
candyloving

is the bottle actually a butt-plug ?

now it all makes sense .
Feb
11
2014
moonspace
I have eagerly anticipated the release of this perfume and finally got to smell it today. I am slightly disappointed as it smells very similar to Pink Friday but a bit sweeter. I was hoping for a whole new smell as I have her first 3 which all smell different to me even though they are all Pink Friday editions
Feb
11
2014
paradisolucky

While the notes of this perfume "cough" sound a little bit interesting like something you would find at Bath and Body Works, I just couldn't see myself using that bottle. (This coming from a woman who bought her first one just for "creativity" and perfume note listings... hush... stop laughing at me, I usually buy good choices but it was a Friday and I was tired and I had been up a long time and I got delirious in the perfume store and the lady at the counter made it seem all shiny and my eyes were tired and I thought it was a giant Pez dispenser....Don't laugh at me... I was too embarrassed to take it back in public.)

P.S. Yes, C3PO's mother was a prostitute and that is her commemorative statue.
Oct
08
2013
popescuionut100
i have no idea how this smell the the bottle captured my sight...gosh,it's so bad,horrible idea for a bottle!
Oct
07
2013
Ritarudna

It's a really nice bottle idea. But, the pink hair clashes with the black and red top. They even tried to bedazzle the top with painted on diamonds. It's just a mess.
Oct
06
2013
knikki36
I haven't read anything about how the fragrance smells. I don't think u can wear the bottle can u? Yes presentation means a lot but I think the reviews are for how the fragrance smells. Some of you all that are posting all these silly comments need to grow up. Its childish.
Oct
06
2013
Jomoves

I like the bottle. It's kinda like C3PO meets Cyborg meets Fembot meets modern pop. Constant good taste is boring.
Oct
06
2013
MartineLanthier

Minaj should fire her marketing advisor! This is the ugliest perfume bottle I've ever seen. Which is too bad, because the notes actually make that fragrance worth considering... What is the saying? Don't judge a book by it's cover?! So we won't judge the frangrance by it's ugly bottle!
Oct
05
2013
westernlady

I practically have tears running down my face. It's comedy gold here at Fragrantica. Thanks for the laughs guys!

To me, it's a bad combo of Jaws from James Bond (the guy with gold teeth) and my troll doll from the 90s with crazy hair.

I would definitely keep a nightlight on in case it moved while I slept. Imagine all of them staring at you.

On the plus side, the fragrance itself sounds worth a shot.
Oct
04
2013
helirium

The perfume sounds interesting considering the notes, but the bottle looks 'pop tart of the year'-award..
Oct
04
2013
anikko82
The bottle design is more like Dr. Frank-n-furter from Rocky Horror meets Pennywise the Clown from It. Just absolutely macabre.
Oct
04
2013
prettyswag

i love this fragrance....but..ppl think she is all pretty with the wigs and weaves..and lashes and contacts...I would love to see her without the lashes and makeup and her natural hair...i dont think she will be all that then...just a regular chick>>3
Oct
02
2013
DarkViolet

That "bottle" is trashness/tackiness/nastiness taken to extreme levels.. it's so ugly and scary I cannot believe how someone can have the courage to buy it :D
Well, at least the pink frangipani sounds good.
Oct
02
2013
LunaPearl

If I had that in my room, I'd never be able to sleep at night, for fear that it might come alive and eat me...
Oct
02
2013
JELOVE227

The bottle is ugly. The face looks like an ugly Asian Drag Queen on Halloween. I mean, the cheekbones are manly and gross. The outfit is hideous as well. It's disappointing because I think Nicki is very pretty. I've even liked some of her outfits and colorful wigs. They really could have done a beautiful job with the bottle.
Aug
30
2013
JazminDulce
There's her Alter Ego, "Roman" for you! :)
God bless us all!!!! :o
:)
Aug
07
2013
sweetiepea161616

Oh please don't delete these comments! They are hilarious! I can see not wanting this kinda stuff on the main page, but here I just find it comical :) lol

Anyways about the perfume... It really doesn't sound awful, just boring. And yes, the bottle is hideous, but whatever, she's into that tacky crap anyways. Might be useful to scare some kids or whatever people who own this perfume do. ..
Aug
07
2013
elizabethari

You all are way too serious... Maybe, just maybe she has a sense of humor. She sure does get people talking, anyway! Nicki is sharp! :)
Aug
07
2013
FairyDaisy120

Most disgusting bottle I've ever seen.
Aug
07
2013
NightWork

The bottle does not surprise me. It is just as confronting, uncomfortable and scary as Nicki Minaj herself so in that sense the bottle is a perfect representation of her personality.

My main issue is that this is yet another celebrity fragrance that has hashed out the exact same notes as every other celebrity fragrance. It's an insult when scents like these get released because there is zero inspiration and literally no thought or passion being put into them.
Aug
07
2013
pipergirl

jivanshi

Repent! Change your sinful ways! Or else, the next one might even grow arms!
Aug
07
2013
rttoronto

Lakambini

Is this the latest McDonald's Happy Meal freebie?
Aug
06
2013
Abdulla

I want to get her scents so I can finally give JPG Classique their heads back.
Aug
06
2013
isadorable

i'm not sure i'd want my grandma seeing this on my dresser... it's rather "bdsm meets drag" looking. but if it's one of the best smelling perfumes i've ever smelled in my life, i would buy it... the perfume is what counts most, right?
Aug
06
2013
Love123
The bottle is just so creepy!
Aug
05
2013
DivotDiva

I don't care what it smells like. This restyled Chuckie Doll will never sit on my dresser. Looks trashy. At least most celeb scents make an effort to smell nice AND to have a decent looking bottle.
Aug
04
2013
Celphie

oh dear God help us all...is this another sign of the apocalypse? Why? Why, why does this perfume bottle look like a clown? how? where? why in any universe is it ok to have a bottle look like this? ugh! I know you shouldn't judge a book by it's cover (which is why I usually give celebrity frags the benefit of the doubt and give it a whiff). But this! This is just diabolical!
Aug
03
2013
pipergirl

Oh, to smell the way that bottle looks...

uh, yep.
Aug
03
2013
quackadoodle
If this fragrance follows the trend of her previous fragrance, like that hilariously tacky bottle does, the fragrance will be a pleasant, but not unique, stunning, or otherwise interesting scent. Something easy to wear, not at all complicated.
I was kind of disappointed with Pink Friday, really. I was expecting something just as loud and tacky as the bottle. I thought it would be fun, at least. But it was just a typical fruity scent that is all the rage these days. Not horrible, though.
I imagine this scent will be more of the same.

At least the bottle is so deliberately horrendous, it is amusing. :)
Aug
03
2013
Legolas

Terrible trash design botlle..
Aug
03
2013
CaSentBeau

I just had a terrible nightmare that someone raped my fragrantica account and put this on my want list.
Aug
03
2013
PatriciaC

Hahahahha reading these posts made me LOL!Has to be someone on my doodoo list that i would love to send this to for their birthday!
I tested this at Kohls-the juice matches the bottle-nuf said?
Aug
03
2013
kitsunemagic

its like Nikki is purposely trying to troll fans with those awful bottles! Dx.....on the bright side? at least the notes sound good
Aug
02
2013
ROLDAN

It's all about moneyyy... it's all about dum! dum! duh duh duh Da!,,,, Such a Kitch! Well ,At least these celebrities have some stupid fans.
Aug
02
2013
pjd1234

What they deleted my review of this earlier why is that is it because they cant handle the truth? One thing is forsure if this will be released on holloween this will definitely be a hit no doubt a about it. If theres a voting system of ugliest perfume bottle design this will definitely take the crown.

UPDATE: oh my gosh i cant believe this thing is getting so much attention LOL its good for them though they dont have to spend that much on advertising it looks like it can pretty much sell itself.
Aug
02
2013
iamfcon

I have doubts this will impress me as a fragrance, but I hope at least for her fans that there isn't a lack of talent and creativity in her fragrance, as there is in pretty much all of her songs. The fragrance could be the only thing I find bearable about her existence.

As far as the bottle goes, upon first seeing it, I thought this was Rodeo Clown Pour Homme. Now I see it's something even worse.
Aug
02
2013
Arbre Amer
Ugliness and bulshit concept in the highest concentration, almost lethal dose (I just had to make that joke).
Aug
02
2013
Ouch!

*sticks pins in own eyes*
Aug
02
2013
djuzz.becuzz

lol.... all these "reviews" will be removed... I have seen 2 rounds of deleted comments already :)
Aug
02
2013
Liebchenn

The bottle may be hideous and over the top ugly, but I'm sure the marketing part of her perfume company is happy. It sure is the topic of conversation.
Aug
02
2013
eMCizzle

"In Living Color's" Homey The Clown in drag. Or the clown from the movie "It" in drag.
Aug
02
2013
Sevipants19

I'm surprised it doesn't come with different plastic hair tops.

I could just pop the pink hair off and call her Grace Jones.
Then, she might look badass! haha :)
Aug
02
2013
miss misty

Pennywise the Dancing Clown has a daughter :P
Aug
02
2013
carmillajeddah

I wonder what would happen when in, about 50 years, this bottle spawns in some vintage perfume bottles collection. Will the collectors be like -What the...?- or will they just crack up?
Anyway, I could stand the bottle if the juice turns out nice. I don't care the bottles, usually. Also, it would be a fun thing to guests to see at home LOL
Aug
02
2013
Jahzara

I like the bottle though it's a bit scary lol. Can't wait to smell it!
Aug
02
2013
avonman

Hahahaha...Crimped Hair..Really??!! I'm sorry this is just So Wrong! The Original bottle is Chic in comparison! I'm sure I'll see this Haunting Marshalls in about 6 months!
Aug
02
2013
Jomoves

The Boring Bottle Brigade are sure up in arms about this one.
Aug
02
2013
pepe7111

the trashiest stuff in the whole universe:)
shouldn t it be banned?
long live bad taste ,long live n.minaj:(
the scariest thing is that minaj is a role model for lots of people .
brrrrrr................
Aug
02
2013
oliver1h

Well I am not surprised. Her taste seems terrible in everything...Why would that be different with perfumes? Also it is her trademark to look like a clown so she gets some attention (with Lady Gaga who is also a clown). This intention shows in the bottle too.
Aug
02
2013
AssMaster3000

I haven't laughed this hard in a long time. Thank you Nicki Minaj
Aug
02
2013
Juma

At such a bottle I have no temptation even to try a juice.
Aug
02
2013
xjulietdx

They just completed mission impossible.. to create a bottle which is even uglier than the original. The notes sounds pretty nice, such a pity the bottle look so hideous. Yeah Nicki, we get it. You've got your own style and honestly I think that's pretty cool but come on I just can't take this seriously.
Aug
02
2013
RosaMilena

That is the ugliest bottle I have ever seen.

It's always amusing to observe that, people who are in reality the furthest away from actually being part of any royal family, seem to be obsessed with attaching aristocratic monikers to themselves and things associated with them.
Aug
02
2013
reinhard5490

I want a bottle, this will scare Slenderman...

Slenderman - I'm surrender! Someone submit MINAJESTY to creepypasta

as a side notes, it could be a combo of 3 - Minaj, Majesty, Jester. Perfect
Aug
02
2013
jasonx

Oh no, she didn't!
Aug
01
2013
ChildOfTheUniverse

The best part about all this stupidity is that the votings and reviews are misused systematically, especially with celebrity fragrances. It is so annoying.

The fragrance as such sounds better than that musky mess that is Pink Friday.

Nevertheless the bottle is just ugly. And it's not about creativity. It's a creative idea, but it's not nice to look at. And if many people think this way, you have to accept it.

Because I can't take this foolish Nicki Minaj stans that will defend anything she does. Just because it's her.

All in all, even if I liked the fragrance, I wouldn't buy it because I don't want such a stupid bottle to look at until the fragrance is empty.

It was not my idea initially, but in fact it looks like ROnald McDonald... in drag (my addition).
Aug
01
2013
Vie Cafe

The funniest review page on Fragrantica for sure.

I'm crying/laughing.

But you know what they say.... "talk about me in a bad way, but talk about me"

Smart marketing. Scary bottle, though. And I'm not even trying to be sarcastic or anything. This is scary as in Alex from A Clockwork orange is scary. Eeekk
Aug
01
2013
Hayven

What an awful pun. :[
Aug
01
2013
Militza
I hsve no idea what her perfumes smell like, but I find the bottle rather fun. In the wake of 50 Shades, it is right on target. I thought Dita would make her bottles more interesting, but she missed her chance.( The basic black one she did was okay) But, back to this one: A little kitsch can liberate. I will look forward to trying a squirt when it comes out. Not sure if I will buy it, but I can imagine it in some of the bathrooms of my artsy friends. It could work.
Aug
01
2013
Senzadite

I want to vomit.
Aug
01
2013
pablOSO

cannot sleep... clown'll eat me
cannot sleep... clown'll eat me
cannot sleep... clown'll eat me
cannot sleep... clown'll eat me
cannot sleep... clown'll eat me
Aug
01
2013
cake n' cuddles

This bottle looks like an undead disco prostitute.
Aug
01
2013
Momo Tse

the flacon is really scaring
Aug
01
2013
iowagirl301
Wow I really don't care for the bottle at all, but th fragrance notes sound really nice.
Aug
01
2013
LANIER

Mommie make it stop!!!
Aug
01
2013
astamm62

It looks like an award for a drag queen contest
Aug
01
2013
mrok
The bottle scares me!!
Aug
01
2013
EdgarAllanPoe

I've never seen a more ugly bottle in my entire life.
Aug
01
2013
flamin201

Kill it with fire!
Aug
01
2013
jose.m.perez

WOW!!!! THATS THE UGLIEST and TACKIEST BOTTLE EVER!!!
WTH IS WRONG!!! The sad thing about this is that people actually buy her fragrances!!! O.o
Aug
01
2013
foxy_princess

I clicked on this fragrance purely to see some of you guys' reaction to THAT bottle and name. Absolutely priceless. I'm cackling on the floor :')
Aug
01
2013
jacobbonilla

The composition is "goumand"??.... Lol! The lamest tackiest bottle EVER!! What a joke.
Aug
01
2013
CDGfan
Kill it before it lays eggs!
Aug
01
2013
Akahina

The most hideous bottle I have ever seen.
Aug
01
2013
EnPassant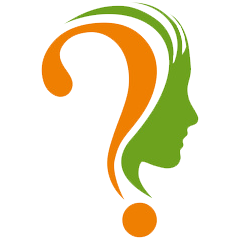 Call Gandalf ... I'm scared!


...inspired by the movie Pink Flamingos!
Sure!!!
Aug
01
2013
nikoleta1

scary clown-mommy mutant
Aug
01
2013
polecat

They managed the impossible...to make that bottle uglier!
Aug
01
2013
Add Your Review
Become a member of this online perfume community and you will be able to add your own reviews.