New Fragrances

Nina Ricci La Tentation de Nina
by: Sanja Pekic
La Tentation de Nina is a new limited edition of the original Nina fragrance from 2006. It is born out of collaboration between perfumer Olivier Cresp and Vincent Lemains, the master chef of the famous Parisian patisserie Ladurée. The two men had worked for a long time to develop a fragrance that makes you want to eat it. Together with the fragrance, the new line of Ladurée macarons named Nina is also presented..


This edition represents a combination of the senses of taste and smell. However, it is announced as a more "mature" phase in the development of the former Nina flankers. In that regard, the fragrance is less sweet, though it is devoted to delicious macarons.


La Tentation de Nina is a fresh floral-fruity and gourmand fragrance. It smells like Nina macarons topped with raspberry jam, with lemon drops and rose flavor. The composition begins with citrusy notes of bergamot and goes into the heart of raspberry, almond, lemon and Bulgarian rose absolute, which are connected together in the macaron accord, softened by notes of Bourbon vanilla ,white musk and sandalwood at its base.

Top notes: bergamot
Heart: Nina macaron (raspberry, almond, Bulgarian rose, lemon)
Base: vanilla, sandalwood, musk


The fragrance is available from January of 2014 as a limited edition.
sweetiepea161616

MUST. HAVE. THIS. SCENT. Macarons??? Be still my little heart. I am counting down the days for this. Do NOT disappoint me, Cresp! I'm counting on you!!!
Nov
27
2013
Cybernoir

Olivier Cresp and Vincent Lemains collaborating on a gourmand prrfume for Nina Ricci. With macaroons. Yes, Virginia, there is a Santa Claus.
Nov
27
2013
Voopie

I want this!!!!
Nov
27
2013
helirium

So tempting! Lovely bottle, delicious notes and fabulous advertisement. Definitely going to try this out.
Nov
27
2013
LadiesRed

I think this delicious morsel will be a treat for winter.
Nov
27
2013
Nil3

By just looking at that dreamy and delicious add,a non-gourmand person would immediately convert. Those bastards!!!!!! I mean would you look at it!!???
Nov
27
2013
CherryKissesxxx

The marketing alone has already won me over! Love the lushious pink advertising - I'll be one of the first in line!
Nov
27
2013
Fonna2

Macaroons, eh?
Hmmmmmmm......
okay, okay, I'll try it.

It says more "mature", so I'm guessing this will smell like perfume and not vanilla cookie juice. Not big on gourmands, so this is a real chance I'd be taking.
I only know Nina from L'air du Temps, so I am hoping it will be just as harmonious.
Nov
26
2013
smauricius

I want to eat this!!!
Nov
26
2013
prettyswag

i want this....cant wait...hope its not a sleeper:)
Nov
26
2013
beauty_girl

The notes sounds exiting. Can´wait to try this!But the bottle looks distusting with the bite mark on it :( A pity, otherwise the bottle is cute.
Nov
26
2013
dollycalifornia
Can't wait to try this ! I don't know when it will be available in France, but I will try it as soon as it comes out ! I love macaroons, my mom have brought them several time home so yummy
Nov
26
2013
GodlyGil

This sounds fascinating! Will have to get my hands on a sample of this :)
Nov
26
2013
DarkViolet

This one really is a temptation to me.. beautiful bottle, outrageously yummy composition, lovely ad, great Brand. Long live gourmand fragrances!

(Too bad I've just bought a new grey coat, fuchsia looks good too expecially if paired with a snowy landscape :D)
Nov
26
2013
Alexandrarae

An ode to Raspberries - it is spring/summer time in Australia and I can't think of anything more delicious...love the first apple one but looking forward to savouring/devouring the new one! I will have to watch where I am walking because I will be so busy sniffing my wrist I could break my neck!! Definitely going on my Christmas List.
Alexandrarae
Nov
26
2013
Raggagirl1

O wow this looks divine I will be heading to the shop to have a smell of this one and if I like will buy! I love gourmand scents they sit well on me. Yummy!! And the bottle looks so pretty too lovin the gold and pink!
Nov
25
2013
jadelove
Totally want to try this! It might have to be a blind buy as we don't get many of the limited editions in Australia (boo!). Shame I am not in Europe anymore, would have loved to try the macaroons!
Nov
25
2013
StopHammertime

Those cookies look DEVINE. I will 100% be trying the frag, the bottle is gorge and the fume sounds fantastic, but the real question is where can I get the macaroons. Seriously.
Nov
25
2013
Soie

Looking at the ad campaign brings to mind Little Red Ridinghood making her way through the forest for her rendezvous with the big bad wolf. Too, the beautiful bitten apple shaped flacon carried in the hand of the model is reminiscent of the temptation of Eve, who already having bitten into the fruit from the Tree of Knowledge, makes her way through the Garden of Eden in search of Adam.

Two themes which are featured as being evocative of the blending of fruits, nuts, florals and tempting French confections in the mist of a perfume.

Can't wait to test this one.
Nov
25
2013
Nenalata

I hope this will be available in New Zealand. I would love to get one.
Nov
25
2013
cleo cupcake

Love macaroons but generally don't want to smell like one - I may pass on this particular flanker. Love the pink coat tho' - as usual the marketing is clever.
Nov
25
2013
fyetan

Available from January 2014?
Surely they could release a little early in time for the Christmas rush, this would be a great gift for those who already collect each year's Nina apple.
Tsk tsk marketing team...
Nov
25
2013
aspirina

It sounds like she could be bringinging back the beautiful Deci dela? i hope this fragrance is deci dela's grand daughter! i want to try it ASAP!
Nov
25
2013
Selo12394

Not too crazy about gourmand scents, but I love the bottle... and is that Taylor Swift in the ads? LOVE her!
Nov
25
2013
cake n' cuddles

OMG! Nina you awesome people! It's like they read my threads asking about a gourmand nina and then they went and made one! Want it!
Nov
25
2013
perfumeaddiction

Oh my gosh I am going to have to try this one it sounds fantastic!
Nov
25
2013
Hayven

"the fragrance is less sweet"
"is a fresh floral-fruity and gourmand fragrance"

Ohhh-kay...

Nonetheless, I will be trying it.
Nov
25
2013
jenika

WOW what a celebration for senses. Nina is spoiling us. Visually - gold on the macarons and on the pretty bottle, Taste - sweetness of the macarons, Smell - the perfume itself. Bravo Nina!
Nov
25
2013
anamalia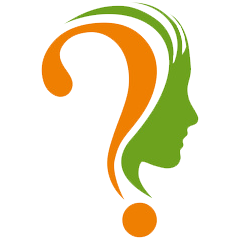 Sounds like a flanker that Nina Ricci has actually invested proper r&d and marketing towards. Much more desirable and contemporary than many recent releases of theirs.
Nov
25
2013
Angel in the South

I love Nina Ricci perfumes and the notes on this new one sound really amazing. The bottle looks beautiful as well. If it is on sale before Christmas 2013 I hope that Santa will bring me a bottle of this. Looking forward to trying it out.
Nov
25
2013
Eaugirlspirit

I absolutely agree...this scent sounds delicious and amazing in a whimsical way with a (lolita lempicka vibe maybe?)
My only question is where do you purchase this??
Nov
25
2013
SakuyaJemJem

Ahhhh I want to taste that pink golden macarons so badly. They look yummy! LOL The perfume sounds really good as well. I wonder how it smells like.
Nov
25
2013
robororo

this sounds amazing, can't wait to test it! Bergamot smells beautiful on my skin, and raspberyy is one of my favorite scents, combined with vanilla and almond...great winter scent!

p.s. I'm in LOVE with the coat.I can imagine myself wearing it together with this perfume *_*
Nov
25
2013
Add Your Review
Become a member of this online perfume community and you will be able to add your own reviews.