New Fragrances

One Direction That Moment
by: Sanja Pekic
British boy band One Direction was formed in 2010 as a result of the reality TV show X-Factor. From then until now, the boys called Zayn, Liam, Harry, Niall and Louis have become one of the most popular and best-selling boy bands in history.


Their first perfume called Our Moment was introduced in September 2013. That Moment, a new special edition of debut, comes out in April of 2014. That Moment retains the original notes such as pink grapefruit and jasmine and mixes them with new flavors of green apple and violet. The base notes include woods and musk.


The fragrance is available as 30, 50 and 100 ml Eau de Parfum.

Watch Harry Styles announcing the fragrance:

Source: parfumerie.nl
godfather2.0
KittyCute

Oh!?... It's a new limited version of "Dynastie" from Marina de Bourbon house. Enjoy that moment in one direction to the...
Feb
28
2014
anna.dkr5
nez

I will just leave that for Another Moment
Feb
28
2014
Jasminalia
Honestly, who would wear this... or admit to wear it. Any perfumista ? Oh, come on.
Feb
28
2014
namadriel
So soon! I guess the last one was so wildy successful, they wanted to keep the momentum going.
Feb
28
2014
TheMirjam12

u all know it is made for teenage girls (who want sweet scents)
Feb
28
2014
Atticusalexis

The bottle looks so much like one of jill stuart's... perhaps more creativity for the bottle...
Feb
28
2014
phurstclass

Hold on,a moment.
Feb
28
2014
MustardMayoLettuce

I'm hoping this smells more mature than the last one
Feb
27
2014
ladymillion123456789

REALLY ???? here we go with the flankers .
Feb
27
2014
jeca

I am happy for the girls who love One Direction ;o) I already anticipate Her Moment and His Moment ;o))
Feb
27
2014
ojosverdes

So happy for the fans!
Feb
27
2014
sergio15
The bottles nice and i'm kind of excited for this not going to lie, i just hope it is a little more grown up than the first one.
Feb
27
2014
EnPassant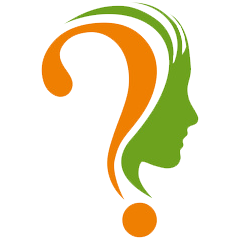 that moment... that beautiful moment... when you smell something and then... throw up!
Feb
27
2014
GodlyGil

Ugh. There was no need for this to happen. At least this bottle is prettier than the original.
Feb
27
2014
Add Your Review
Become a member of this online perfume community and you will be able to add your own reviews.