Am I against any awards or curated projects in the perfume industry? Certainly not. The curation process, as a big idea behind any award, helps to put a spotlight on originality and quality in perfume creation. Miguel mentioned my negative standpoint towards awards, and here I would like to clarify my point of view. For context, you can read Miguel Matos' article on Awards, and see a short description of 2 perfume awards below:


Fragrance Foundation Awards (FiFi) counts 44 years of existence since 1973, when it was established to serve the industry. Here I'd like to quote myself from an article about the history of FiFi Awards: "the FiFi Awards were founded to serve the industry, i.e. to honor the achievements of perfumers, perfume houses, manufacturers, promoters, sellers, etc. Their achievements in professional circles might not be the same as what consumers understand under this definition. For the industry, the success of a fragrance, along with its beauty, can also be counted in numbers of bottles sold." There are now many national FiFi Awards: FiFi UK, FiFi France, FiFi Russia, FiFi Arabia, etc., with their own funds and sponsors.
Art & Olfaction Awards counts 2 years, and was founded in 2015 by fragrance entrepreneur Saskia Wilson-Brown, who invited judges and found sponsors (the main sponsor is fragrance producer Mane). These awards invite independent perfume brands creations, here you can read about the rules and judges.


All my criticism is chiefly focused on the process of how awards are conducted. It is never ideal, and I hope that my remarks, along with others', will help to keep organizers accountable and true to their original promise and reduce the affect of favoritism, lobbying and other negative influences or actors that might affect awards.
The world of perfumery faces many significant threats. It is not just the simplifying of products due to following the taste of the general public, but even more the massive and shameless copying of any good ideas by greedy traders. New big markets, along with their benefits for perfume producers, bring challenges, which are especially huge for independent perfumers and brands; in a couple of words, it is called stealing. What is especially disappointing is that perfume producers themselves, big and small, participate in this fraud.
In this regard, any award used as an authoritative opinion helps us to keep away from encouraging frauds. Although competing in art does not make any sense, the process of filtering is necessary. We do not need to choose the best of the best, but knowing the circle of brands recognized by people of authority in the perfume community is tremendously important.
Bloggers and perfume fan groups, perfumers and influential individuals who communicate to the public (and awards could be considered as a way of communication), or in short – the education of a larger perfume community helps weeding the world of perfumery and supports artists. So, at this point, I can't say that I am against awards. But if we go into details, there are plenty of questionable subjects, such as judges, positioning, blind testing, etc.
First of all, I do not see the point in opposing the Art & Olfaction Awards to the FiFi Awards, because FiFi was established for the industry, not for consumers. The industry recognizes its players by a set of criteria important to the industry rather than the end user.
The Fragrance Foundation has yearly membership dues based on the company's gross revenue it makes by selling fragrances, and the number of votes correspond to this amount. For example, if your gross fragrance sales in the US exceed $950 million in 2017, you pay $90,000 for your membership to The Fragrance Foundation and get 9 votes for that money. Another example, if Fragrantica as a media company participated in the FiFi voting, we would pay $6,500 and have 1 vote. Fragrance retailers also are allowed to become FF members, they pay the same $6,500 and get 9 votes. As you can see, large companies and perfume retailers have the most influence in the FiFi Awards voting. Here you can find information about membership dues and votes for 2017. Decide for yourself, how relevant this voting system is.


In this situation, independent or niche perfumery does need some type of platform to be visible, and the Art & Olfaction Awards have proclaimed itself as such.
I consider the Art & Olfaction Awards as an opinion, and as long as they co-exist with other sources of public education, including other awards and ways of recognition (and reviewing and spreading the word is one of the best of them), they will have my support. Perfumery, as any other art form, needs public attention and interpretation, but it does not need a helper or a nurse to broadcast on its behalf. Evaluations are made by certain people and will serve as a guidance for their admirers, but it certainly does not have any universal mission. I am for personalized choices: every suggestion for the best perfume or finding should have its author.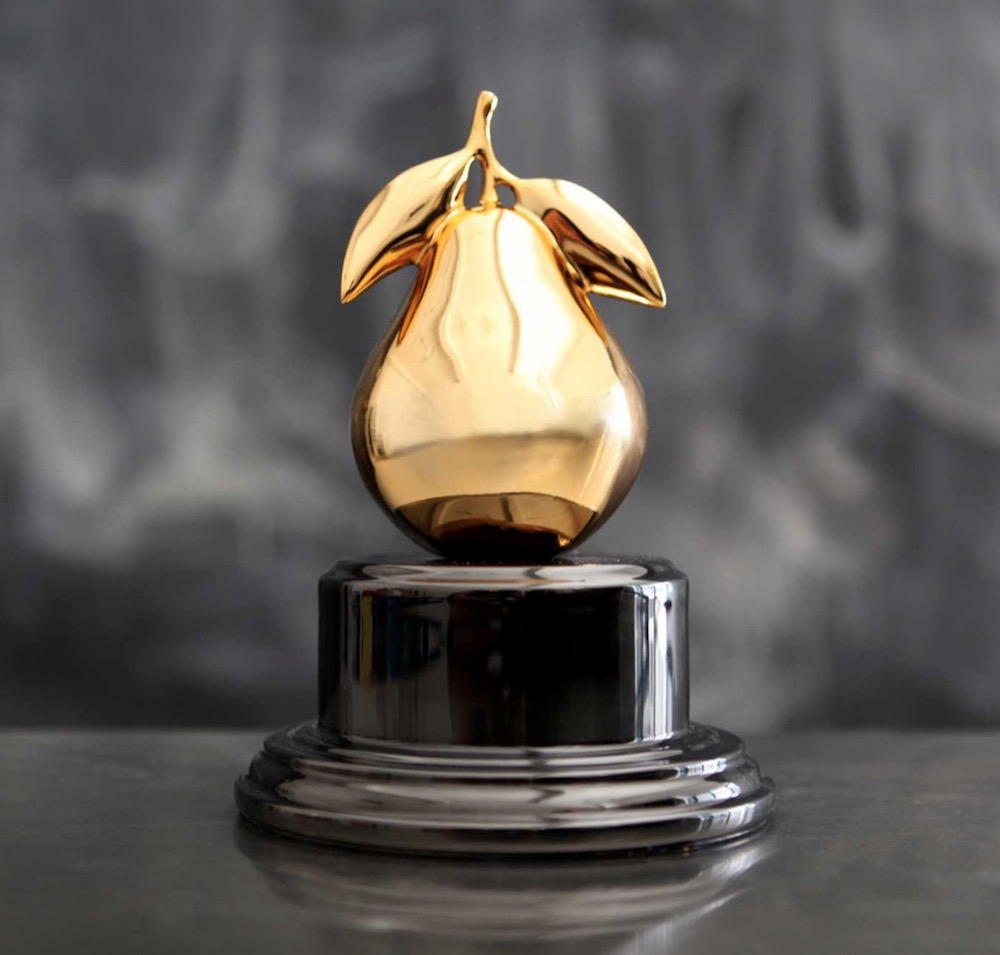 My recommendation to Saskia and the Art & Olfaction Awards is to allow the perfume community to vote and nominate judges every year, and to make the pool of judges wider and more diverse. I am mostly against permanent members of the jury, because it exposes awards to bias of a small circle of people. There is also the big question around the submission of perfumes. I think there should be some program of public participation in the nomination of perfumes. It definitely has room for improvement and I am sure that public discussion will only help in this matter.
Elena Knezhevich founded Fragrantica together with Zoran Knezevic in 2007. Since then Elena has taken care of its design and content as the Editor-in-Chief.

Elena was born in Russia, studied Slavic languages and literature in Moscow, and lived in Sarajevo and Belgrade, where the idea of Fragrantica was born. Now she resides in California.

"I have had a nomadic life style since I was born, changing homes, cities and countries. I love having this island on the Internet that I built myself, to reach from everywhere and feel at home.