Art Books Events

Perfume and Sexism: A Discussion at Fumerie Parfumerie
by: Jodi Battershell
"As a medium that addresses our often-maligned sense of smell, perfume is an inherently subversive art that has a rare opportunity to 'speak' to us in its visceral language of aromatic notes. Yet sexism clearly contributes to perfume's low status in our culture. In spite of the growing market for men's scents, perfume is still considered a feminine art, a woman's accessory, and, sadly, we still live in a culture in which that audience alone discredits it."
—Barbara Herman
The quote from author Barbara Herman sets the the tone for what is sure to be a lively conversation on Thursday, March 23, when Portland's Fumerie Parfumerie will host an open discussion on Perfume and Sexism. This event will attempt to grapple with these issues while examining the history of perfume. Discussion will focus on the ways in which sexism has influenced our perception of perfumery, the sexist language commonly used to describe fragrances (e.g., "old lady scents"), masculinity and perfumes, and the ongoing difficulties faced by female perfumers in an industry that continues to be dominated by men.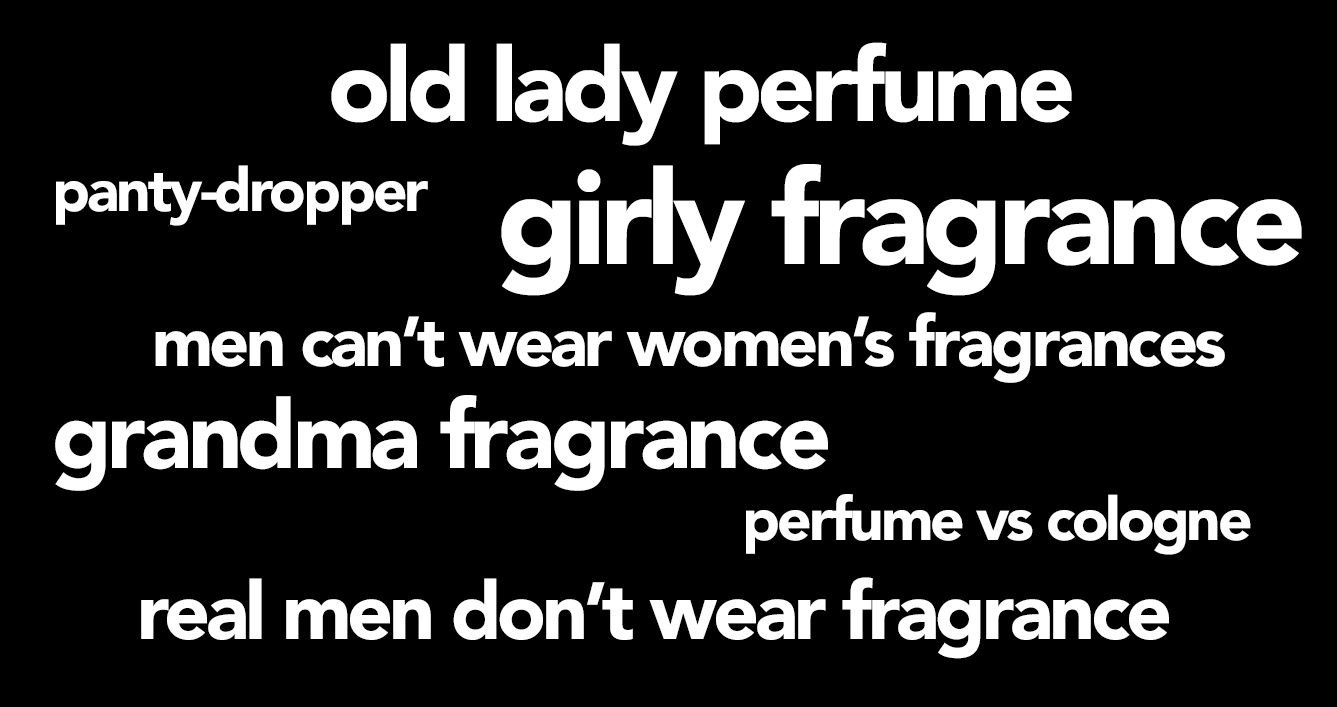 These are frequent topics of dicussion in the Fragrantica forums, often sparking heated debate and affecting many in the fragrance community at a deep level. The topic is also near and dear to the heart of Fumerie manager André Gooren, from both a personal and a professional standpoint.
"I am really excited about this one as it is an issue that I am very passionate about," notes André. "This is something that goes right to the core of what Fumerie stands for—one of our founding principles is the idea that perfumery is an art form. This event will focus on the ways in which sexism affects our perception of perfumery (it has been argued that its close association with women is one of the reasons that the art of perfumery is not widely recognized as art), the sexist language that is used to describe fragrances (e.g., panty-dropper, old lady scent, etc.), how preconceived notions of femininity and masculinity affect male perfume collectors, how a glass ceiling in the perfume industry has affected female perfumers like Patricia de Nicolaï and how perfume advertising reinforces sexist stereotypes."
PERFUME AND SEXISM
Thursday, March 23, 2017
6:00pm - 8:00pm
Fumerie Parfumerie
3584 SE Division Street
Portland, OR 97202
The event is free and open to the public, but participants are asked to register on the official Fumerie Parfumerie website.
Black and white slogans image: Fumerie Parfumerie
| | |
| --- | --- |
| | Jodi Battershell (NebraskaLovesScent or "NLS")is a lifelong Nebraskan who transplanted herself to Philadelphia after a lifetime on the Great Plains. An appreciator of fine fragrances since childhood, she tried her hand at natural perfumery and fragrance-mixing for a number of years, ultimately concluding she was better suited to appreciating the fragrance creations of others. She is pleased to finally be putting her English degree to use as a writer and editor for Fragrantica.com. |
Readysniffer1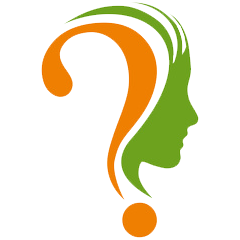 Anyway, I wish them luck, and all of us, too. It's interesting that the only answer to, I wish you wouldn't talk like that, is, I wish you wouldn't talk about that. I find it kind of exciting!
Mar
24
2017
Readysniffer1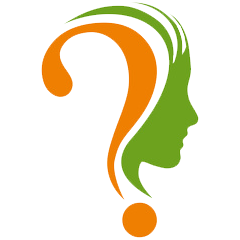 What would you like to talk about?
Mar
24
2017
lastcenturymodern
What is the deal with pseudo-feminism and this increasing need for people to sit around congratulating eachother for taking offense in moronic matters that literally have no effect on our wellbeing?
Mar
24
2017
Readysniffer1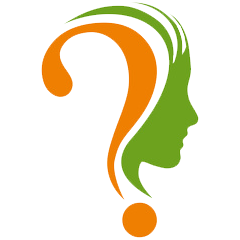 Nobody is suggesting snapping at men, or playing hero or victim. Just talking about real things, the way we find them. As far as the haircuts go, I survived them. And everyone will survive a discussion of sexism, whether they agree, or find it emotionally uncomfortable, or whatever. One idea might be to just not bother yourself with it.

But thank you for explaining that this is not worth talking about. And at such length, too!
Mar
24
2017
FeltFace

I'll never get over the glaring discrepancy within women's complaints. On the one hand they claim they're so competent and powerful - if only the world would let them. And because of that women are victims by default. So which is it, powerful or victim?
Surely empowered or powerful and, more importantly, self-respecting individuals would refuse to be victims? Especially if the worst they may deal with are mildly unflattering expressions or narrow-minded ideas. Creating bubble around oneself by thought and word policing people is not what capable individuals do.
No wonder men are becoming wary, not just of feminists, but women in general. It's frustrating when male colleagues are afraid of being friendly because they've had their head bitten off by other women, and now they expect it.

The truth is, all throughout history there have been women who wouldn't let anything be in their way. They broke through conventions and obstacles and did something. And they did face actual obstacles unlike those referred to in the article.

I'm sorry an event like this is happening, giving air time to non-issues. But I'm confident that real life problems will eventually provide a sense of perspective.
Mar
23
2017
Readysniffer1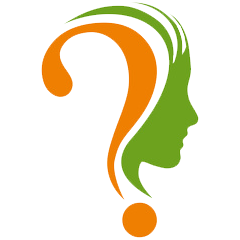 I imagine it really depends a lot on where you live, and who you're dealing with. I can't say I run into it a lot, but where I live, for instance, I had a hard time finding a hairdresser who would cut my hair short, because I'm a woman. I don't take offense, but I do feel like my time is being wasted. Call it sexism, call it stupidity, whatever you like.
Mar
23
2017
FeltFace

If people are already convinced everything is sexist they'll see proof in everything. But without that conviction, strangely enough, you almost never encounter it.
Mar
22
2017
Tiger84

Great topic. Sexism is everywhere, everyday, and it is harmful for the majority of people. The more awareness is raised about it the better.
Mar
22
2017
Readysniffer1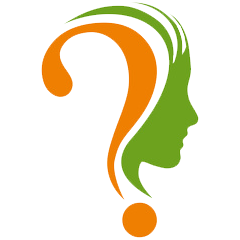 You know what, people are funny! I was off doing my thing, wondering if I was being bad-tempered about people saying that OL thing. But "Turkish Brothel"! Well, we're creatures of habit, and habits die hard.

Maybe these sayings are the equivalent of everything "tastes like chicken". It's too bad people don't go for nicer-sounding choices like "retro". Maybe besides the BoE function, the site could change all "vintage"(which annoys a different group of people), to "early" and all "panty dropper" to "'boxer dropper". That would be lively.

I'm not for getting rid of the small vocabulary we have to use in these discussions, I'm for digging a little deeper to expand the vocabulary.
Mar
21
2017
samberg

"I've found that with non-perfume people, "old lady" is the only descriptor they have for perfume at all."

The ones I've spoken to all seem to reach for the same sexist phrase so often it's downright eerie; "smells like a Turkish brothel".

I don't know what popular media form cemented that phrase into people's minds, but I've been hearing/reading it for decades.
Mar
21
2017
Readysniffer1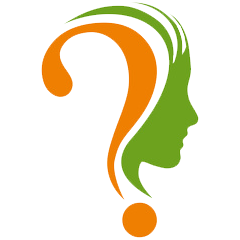 It's perfectly easy to call a perfume old-fashioned by using the words...."old-fashioned". Choosing "old lady", or "old man" does convey the sense that the speaker is being intentionally insulting, whether or not the intent is there. I've found that with non-perfume people, "old lady" is the only descriptor they have for perfume at all.
Mar
21
2017
kristenboris1997

I think it is sad that perfume is considered "feminine" although that all depends on where you come from and what level you are in "society". Certainly, the very well educated people I work with are not averse to perfume (men and women) and I love to smell a good cologne on a man. I don't think it matters whether the scent is supposedly "male" or "female". I am definitely a liberal thinker but then, if you see my profile pic, you will notice my large-ish back tattoo (one of several tattoos that I sport). ;)
Mar
21
2017
blake.lee

PerfumeShank and mshank143, did you both really think there wouldn't be a lot of liberal thinking people on a perfume website, with special emphasis on niche houses, run by artists and writers? I'm trying to understand why? You thought you'd escape the politically correct here? I mean really? Hahahaha!!! Maybe you should try a spoken word night at an indie coffee roaster in Portland or hanging out in the West Hollywood Whole Foods? It makes about as much sense, maybe more!
Mar
21
2017
bibibling

I almost want to object to the 'old lady/granny' one because that's more ageism than sexism. It's younger women insulting the generations who came before them and their preference for animalic or overly-rose-ish or whatever perfumes that seem so ancient and démodé at present.

Are woman-on-woman insults still sexism? Is there an inherent internalized misogyny there? Or is it just pure basic ageism with no gender involved? Maybe that answer changes from person to person. And it might not even be as simple as just saying ageism. Context matters.

I know I tease my dad for his "grandpa cologne" Aramis, but only because I want him to switch it up and try one of the dozen colognes I've gotten him over the years that just sit there like a cologne museum. (For now he's given Obsession a chance so I'm making progress... kind of... At least we're in the 90's now!)

But yeah, I think before we can definitely call something sexism, besides looking at the victims we also have to look at the people saying the rude things too so we can get all sides of the story. Not to say ageism isn't bad. People who commit heartless acts of ageism forget that they will one day be that old too... if they are lucky.
Mar
20
2017
Akahina

Fumerie Perfumerie is a wonderful store. Although I always work the evening of their events, I understand they are well received.

As to describing a scent as an "old lady scent", every time I smell a powdery floral I think of Grandma (fondly) because Grandma wore powdery floral perfumes. And I wear scents that are often described as "old man scents". Well, I am an old man and I am not offended. And I will clearly state that I don't want to smell like my late dear old Grandma. Sticks and stones will break my bones but words will never hurt me.
Mar
20
2017
emt1986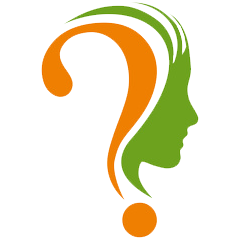 "Sexism, the view of women or the feminine as lesser, hurts EVERYONE. It is at the root of demeaning women AND men, gay people and straight people, and everyone in between for vast and varying reasons. And just because women suffer first, most, or more overtly due to sexism, does not mean we don't share the burden somehow."

Thank you for this, JackieM! Very, very well put.
Mar
20
2017
cjas9298
If a discussion of sexism in perfume appreciation feels like tyranny to you …
Mar
20
2017
x-x-x-ANGEL-x-x-x

I notice quite often I get a strange look from the counter assistants when I ask for samples of fragrances aimed towards women, and then feel I must explain my reasons for choosing a more lighter feminine scent, over a more heavier masculine scent.

Personally, I would love to be able to wear the more heavier masculine scents, I adore the likes of Bleu de Chanel, but that sadly causes me extremely bad headaches, which so many male fragrances do for me.

I also feel surely the counter assistants should themselves realise, what a perfume smells like on one person will be different to the next person due to our body chemistry.
Mar
20
2017
D-Bo

In my opinion, fragrances don't have genders but they certainly have attitudes. That being said, I do have a few in my collection that I personally could never see a woman pulling off in any kind of social setting. Just my opinion though.

One additional thought... Just because someone defines a scent as "girly" or "feminine" doesn't mean that it's putting anyone down. Not sure why people get so offended by these comments. Confidence in your choices is the key, no matter what anyone says. You'll never please everyone in everything you do, be it fragrance choices or the clothes you wear or the things you do. That's just a fact.
Mar
20
2017
CElmlund

Wear what you enjoy, fragrance is a personal journey. I have and want several female fragrances because a spray or two might compliment the male version like Obsession, or they might flat out smell better to me than the male version like Bijan, or it just smells good and I want it. I believe if a fragrance makes you feel great, puts you in a good space and you like it then by all means spray on.
Mar
20
2017
Jasmine13
Very interesting, i wish i could attend! Thank you to Fumerie parfumerie for hosting such an important discussion!
Mar
20
2017
AntoanetteS

From my point of view, people in their 20s and 30s are more free to wear whatever they like... I have a straight male friend who wears womens fragrance. My boyfriend wears unisex fragrance...me, I wear whatever I like! I never understood what ¨mature scent¨ or ¨older lady scent¨ or even ¨office scent¨ really means although these are descriptions I often find in fragrantica reviews. What I noticed is that older people like 50+ often use them to describe things in person, example: I adore Chanel no.5 since I was a kid, I wanted to buy one with my official first salary and I was like 17...and the lady in the shop told me...¨no, no this is not appropriate for you, you should get something more ¨fresh¨....so I just left the shop, I was 17 (I wouldn´t leave the shop now that I am 27, I´ll just get what I want, without embarrassment and explanations). We are the ones who create stereotypes for each other and put ourselves in boxes because of someone else´s opinios for what´s appropriate. People blame media, magazines, commercials and so on... but WE are the ones who create all of that mess we call sexism!
Mar
20
2017
Fragrant Desert

Yes let's shed much more light on the fragrant dark, shadow side.
Mar
20
2017
OlfactoryLover

Wear whatever you like. Smell sickening and make them eat it!
Mar
20
2017
JackieM

Sexism, the view of women or the feminine as lesser, hurts EVERYONE. It is at the root of demeaning women AND men, gay people and straight people, and everyone in between for vast and varying reasons. And just because women suffer first, most, or more overtly due to sexism, does not mean we don't share the burden somehow. Once we can start seeing that, perhaps the defensive nature of many who think they can't relate and have not realized that before will melt away.

What better way to ease into considering something so important than through something we all profoundly enjoy. This event is such a terrific idea, I wish I could go.
Mar
19
2017
NZFH
Umm .. the term "old man scent" is used just as frequently on here as "old lady scent" - that seems to have been overlooked? sexism (if you want to call it that - could also be ageism) cuts both ways!
Mar
19
2017
johngreenink

You know what is interesting, though (and I do hope it gets raised at the event) is that, to second what Zoka mentions, perfume/fragrance is one area where I think there is a much more level playing field. Nowadays people wear what they want. In fact, it's due to all of us basically not caving in to politics that has made it better (in my humble opinion.) So yeah... I hope that opinion is represented, too - the one that says "I don't perceive a problem here; we actually handle this well!"
Mar
19
2017
PerfumeEmpress
mshank143, welcome to my world. I was censured here, too. Shame, Innit? I, too, thought I could come here and relax, away from the Politically Correct Tyranny. No such luck.

Read this quickly, before the delete it.
Mar
19
2017
mshank143
Wonderful, way to bring gender identity politics and "sexism" to a place where I'd rather escape from the politics in everyday life. Nice job deleting my first comment, it show how tolerant liberal minded people really are when someone disagrees with their point of view.
Mar
19
2017
HeavyBeatsUK

I wonder if the misconception that women wear fragrance to attract men will be discussed...
Mar
19
2017
jillian.brown
I've been interested in certain fragrances, only to be turned off by their advertising campaigns. I recall the description for Dunhill Desire for women was particularly offensive (something about women being irrational). Men's fragrances are targeted to "intelligent, successful" men, but women's fragrances are marketed for either the virgin or the harlot. I've often found European brands to be the biggest offenders, though it has gotten a bit better. I could wear men's fragrances, and occasionally do, but they are often too dry and harsh for my body chemistry.
Mar
19
2017
rrazzell

I was going to write that what Ms. Herman postulates might have been more relevant a generation ago.

After thinking about it for a minute, it seems to me that her view has never been borne out to any significant degree at any point in the evolution of perfume, and especially not today, in a world where gender lines have never been more blurred, where female perfumers have never had more power, where a strong force of female fragrance bloggers has had unprecedented power, influence and respect, and where men and women equally have never been more "heard" or more catered to as consumers. In fact, her view, with the greatest respect, has never been less relevant.

I have been immersed in the joy of fine fragrance for over fifty years. I have always valued it as an art that is fundamentally about beauty, creativity, pleasure and self-expression: an art that is driven by talent, intuition, knowledge and skill. As a woman with purchasing power, I have always felt that my power was ineluctable. The rest, to my mind, is much ado about nothing and reflects an agenda that only takes away from those things. I think it's a focus that is unnecessary and unfortunate. I think it is a step backward. I would rather see us looking ahead with the kind of optimism that there is more than enough room for.

Now, I really need to go and put on some vintage Narcisse Noir.
Mar
19
2017
Rorshach1004

Talking about 'sexist language' and 'preconceived notions of femininity and masculinity' might get a couple of people stirred up, but I truly believe that we are progressing past the gender studies department at the local college era now. Most people giggle at them, and view their never-ending search for evidence to prove that white, western, democratic countries are hot-beds of 'toxic masculinity' and 'wage-gap-' style misogyny as a bit silly. I myself don't usually bother to comment on them when they pop up, so this is a rare exception. I wish them luck, and feel no malice towards them, but if they want to find real examples of sexism, bigotry and intolerance then they need to start looking at other cultures, specifically the cultures that are being invited into the west by agenda driven ideologues right now. Until they do that (and I will not hold my breath) I just consider the actions of the gender studies crowd as mildy amusing at best, and agenda driven political/financial/power manipulation at worst.
Mar
19
2017
Walking Unicorn

This should be an interesting discussion. I hope there will be a playback or something afterwards so those who are not able to attend can know what was talked about.
Mar
19
2017
zoka

Most probably working with great people and communicating with really enthusiastic fragrance lovers here at Fragrantica is some kind of bubble where my first reaction to this title was something like: OMG what on earth they are talking about?

I do not deny that in our society in US and around the world in more or less measure experience sexism, misogyny and other artifacts of past but at least in perfume industry I would say we are frontier that smears divisions, makes people feel more relaxed and truth be told you will experience man wearing 'for women' labeled fragrance just because he likes it much more often then you will see man wearing attire or makeup that is labeled for women and vice versa. Women are almost completely relaxed regarding fragrances and wear what ever they like no matter how packed or labeled fragrance is.

Every human expression is art and forms are changing. Now in digital age we have whole avalanche of new art forms including this form of "writing articles". I know "identity politics" is very negative thing and focusing on it just raise negative emotions. Instead of having very negative approach I would rather focus on something good that is happening in fragrance as art and I believe we are frontier that is dissolving gender tensions.
Mar
19
2017
lilsockmonkey

This is a discussion I'm very interested in! Wish I were in Portland to attend. I wonder if they'll touch on the amount of respect male perfumers are given in relation to female perfumers.
Mar
19
2017
lemonzest

Fashion in general is egregiously sexist and filled with stereotypes, that's hardly a surprise.

Unfortunately, it's not just the perfume industry that's guilty of moronic sexism -- plenty of posters here on Fragrantica make prejudiced comments, especially by calling a scent "old ladyish" or "a grandma perfume." Oddly enough, lots of them seem to be women, which utterly confuses me. It's just as stereo typing to call a scent "girly" or "for ditzes," but thank goodness you don't see that as much.

At first I assumed such comments were made by people with unfortunately limited fragrance knowledge or whose education prevented their vocabulary development, but over the years I begin to see it's a quiet form of hostility which reveals more about the poster than the fragrance. Women use the expression much more often than men it seems, like some code to alert others to their youth or sense of style. It's a pretty vicious thing to say when you stop to think about it, no doubt revealing insecurity about their own attractiveness.

I have known lots of older women who smelled amazing. Unlike me, most of the people in my family can afford super high end fragrances, and women on my mother's side tend to dress very well and use better perfume than I will ever have - and they smell wonderful!

Instead of "old ladyish," why not specify what you dislike about a fragrance:
- it's too floral
- the aldehydes screech in this one
- there's excessive ylang-ylang
- the powder notes give it a dusty feel
- reminds me of scents that were popular 20 years ago
- feels like the loud perfumes popular in the 80s
- the musk has sour notes and ruins the dry down
Give some specific descriptions, not the lazy and offensive "old lady" tag.
Mar
19
2017
johngreenink

This will make for an interesting discussion - I think the very fact that people are so engaged in this topic shows that it is relevant, and in that way, we've decided to 'take it on'. What's also important here is language: we're evolving the way we use it in fragrances, and our vocabulary is expanding a LOT as perfume lovers. But with that, we can also pick up a lot of patronizing and dumb expressions, too.

I'd love to hear more on this topic, I think it's important!
Mar
19
2017
corkscrewcurly

Interesting article - I expect the discussion will be heated!

I find many commercials for fragrances unmitigatedly moronic and genuinely cannot understand the apparently low esteem in which the target audience's intelligence is held - particularly by the larger corporations. Sexism is just one of the accusations which can be leveled at them!
Mar
19
2017
Add Your Review
Become a member of this online perfume community and you will be able to add your own reviews.