Fragrant Horoscope

Perfumed Horoscope April 25 - May 1
by: Hieronimuss
Photo by Princestagram
This week we want to become a little esoteric and talk about the polarity that describes our world. Hot meets cold, dark meets light, conflict meets peace. You can notice its disbalance by observing how the male energies are still running the world with aggression and oppression, while the sacred feminine and the Children of Light are still on the verge of regrouping, organizing and waking up to their great tantric and transformative potency. Astrologically we are looking at Black Moon (transmutation), asteroid Kali (Dark Goddess), asteroid Lilith (fiery revolt) and Uranus (authenticity) in a Grand Cross (biiiiiiig tension). The hardest hit are those who embody and live with the possibility of overcoming this polarity, like Prince, to whom we are dedicating this week. Hopefully in the future we'll see a line of fragrances inspired by Prince's music.
Aries
In some ways you may have experienced this year the need to feel a greater sense of liberation, but it doesn't come easy. It may happen on the surface when you feel that you overcame something, but then it may come back with the same feelings triggered by a different person. What you are dealing with here are possibly some old patterns about relationships that you may have inherited from your parents. Remember that just by becoming aware of things, a healing direction may become more obvious. Consider choosing a fragrance inspired by Prince's Little Red Corvette.
Taurus
If you have been experiencing a series of dreams that border on nightmares and somehow also involve your coworkers there may be many messages there. The best approach is not to suppress anything, but to let it come out and read into it. What specific discomforts are returning? What type of pain? For now it is still the past that holds the key to your future liberation. Consider choosing a fragrance inspired by Prince's Cream.
Gemini
There is an ambivalence in your sense of future. It is so complicated that you maybe cannot emotionally cover the space of your future. You cannot be just hopeful or just plain afraid of the future. This is where my advice comes in: The more activities you involve that will be kind of purgatory, and the more you let the inner pain out, and explore meditations like Andrew Harvey's Golden Kali, the feel for the future will work more steadily for you. Consider choosing a fragrance inspired by Prince's Purple Rain.
Cancer
You may be able to observe that your choices to advance in life are somehow related to the feeling of emancipation and greater inner freedom. The only setback is that things become sometimes odd with a partner and that you feel misunderstood. The only way to set a clear course is to have a clear and definite idea of what would mostly describe the environment where you are free to give your best without anyone giving you resistance. Consider choosing a fragrance inspired by Prince's When Doves Cry.
Leo
There is a field of very often silent and subdued conflicts out there that sometimes makes it hard for you to navigate reality. You may feel an impulse occasionally to say things that sets your significant relationships back. Of course you remain convinced that you did the right thing, but you should really weigh it in the light of how freer or how truly benefited you feel from producing compromising situations. Consider choosing a fragrance inspired by Prince's Diamonds and Pearls.
Virgo
There may be a deep insecurity in you related to money. You may sense occasionally that the feeling of security can be bought, and then think if there is anything else you could do to not have the restlessness. Whatever you own you most probably share with someone, even if just in your mind. The solution is to feel total confidence, that no matter what will come out of your mind it will never be turned against you. Consider choosing Prince's own fragrance,
3121, a blend of cedar and tuberose
.
Libra
If you don't have a partner you may occasionally get the feeling that you live in a totally detached and alien world. Feelings like that you cannot carry for a long time. Try to shift your perspective away from yourself and try to identify with all who surround you. They may struggle to assert their real faces and real personalities. This is very exhausting at times. With your advice you can feel also more at ease with yourself. Consider choosing a fragrance inspired by Prince's Partyman.
Scorpio
These days it may be really hard to find someone who will serve you in some way and be totally reliable. Here you need to engage your common sense and know when to cut the ties and don't get involved in someone else's bottomless pit of personal problems and issues. We all need at times someone who will assist us, especially in work projects, so maintaining the focus of all involved in your joint ventures is your task at hand, and it will not go away. Consider choosing a fragrance inspired by Prince's Batdance.
Sagittarius
Creativity has become a very significant therapeutic tool for you and it is okay to move it from the back burner, and at least spend the weekends fully immersed in something that will give you the feeling of flow, but also some specific concrete results. In creative activities is also hidden a possible romance that can bring you real purifying and uplifting qualities. For you it is always a good time to be courageous, but especially now. Consider choosing a fragrance inspired by Prince's Delirious.
Capricorn
There are some lingering issues with your parents. You may not want to deal with those. However, it may be a good idea to slowly and gently bring one or two issues to the table. We are not talking instant redemption, but a possibility to grow not just your sense of freedom and who you really are, but also to clear the possible miscommunication or lack of it from as early as your childhood. Consider choosing a fragrance inspired by Prince's Thieves in the Temple.
Aquarius
If you have siblings you may have noticed that this year some strange events are occurring in their lives. They actually need you, but all your assistance should be as indirect as possible. You will be helping also yourself by engaging your genius for uncommon approaches to their problems. The same may be the case with your neighbors if you are close with them. Consider choosing a fragrance inspired by Prince's Raspberry Beret.
Pisces
If you experience inconsistencies in how you present yourself and what you value, maybe it's a good idea to take a look at the possible reasons for that. One possible reason is that you feel that your freedom is threatened, and that you somehow need to protect it. What I am suggesting is that there are some inner demons at work that you need to recognize and take care by yourself without anyone else's help. If you left some folks clueless who you really love, go back to them and make sure to understand how they have experienced you. Consider choosing a fragrance inspired by Prince's Let's Go Crazy.

Zoran Cerar - Hieronimuss loves delicate and natural fragrances since his childhood. He is also an incurable astrology addict since 1984.
With his astrological insight, he helped many restless souls with advice related to personal growth, relationships, and career choices. He holds a PhD in German Literature and teaches at a few Colleges in New York. His web site astroknowlogy.com is a portal for sharing astrological experiences and knowledge, and here he offers his astrological readings and reports.
Asinya

Oh dear, I didn't know we had MRA's on Fragrantica - but looking at the comments, we apparently do...

People; Hillary Clinton is NOT a representative for all women out there, nor do a majority of women feel she is. "Feminists" who want to burn all men and so on are also NOT representative to women, or even feminists, overall - they are simply the loud minority, but they ARE loud, which is why you hear and see them the most.

If you don't want to understand that, that's up to you - but it does make you look particularly gullible.
Apr
29
2016
LorieMarie

I am an Aquarian. When I was a kid, my aunt from Minneapolis bought me a raspberry-colored beret right before that song came out. But my sibling needing my help? Ha! That will NEVER happen.
Apr
26
2016
ken.z008

And how do we possible find or even use Prince's inspired fragrances? Im confused..
Apr
26
2016
Angelica 000

If you perceive this as anti male..."Methinks he protests too much' or is your own evolution on hold?
Thank you Zoran.
Apr
26
2016
SuzanneS

Great words this week Zoran.
This world desperately needs balance. I'm taking your suggestions for my sign Taurus and wearing creamy scents like gold sugar, vanille coco, hypnotic poison and island gardenia.

Or as the song talks about filthy cute in the lyrics.. go animalistic florals like lanvin's my sin
Apr
24
2016
enyone

thank you, Zoran. I think i understand what you are saying,and to me it is a beautiful idea.
Apr
24
2016
Hieronimuss

Thanks for thought everyone. I actually had a clear picture when I wrote this. I thought of terrorism. I thought how it creates fear and limits us. Then I thought who are the perpetrators, and why they do what I do. I came to conclusion that creating fear is somehow a very male business. This article was totally pro overcoming polarity and learning from "darkness", and not disrespecting anyone. Peace to All.
Apr
24
2016
Dierre

I appreciate your contrubution to Fragrantica and enjoy reading the weekly horoscope. But after reading this article I simply must make a statement in response to the following quote:

"You can notice its disbalance (sic) by observing how the male energies are still running the world with aggression and oppression, while the sacred feminine and the Children of Light are still on the verge of regrouping, organizing and waking up to their great tantric and transformative (sic) potency."

Tantra means woven together. The above statement is too absolute and stereotypes males. This statement has the tone of male bashing...or is it energy bashing? Regardless, both men and women need one another, working together to be balanced.
Apr
24
2016
originaldeftom

...just wait until Hillary runs the country and we will see whether estrogen is truly better for politics than testosterone (remember "Thatcher the Milk Snatcher" anyone?). I'd rather have an experienced, not so photogenic, old, visionary man (Sanders) anytime over a fiercely competitive, perhaps a little bitter, self-righteous, corporate w**** (proudly sponsored by Monsanto), who consists of carefully worded bag of lies...

Prince was a musical genius and god: but stupid enough to let his religion dictate, that he could not have life-changing hip replacement surgery (which likely caused his increasing use of painkillers, possibly leading to his death).
Apr
24
2016
Omarbar

I believe that the beauty in paying tribute to someone that has moved on is no less appreciated or special as long as they ARE being remembered. To many, the need to be glorified and revered in life is secondary to the joy that their craft has brought the few that truly understand.

Excellent article! Fascinating idea about his music and future perfumes and I am looking forward to any additional affirmations that keep his work, talent and love of the arts, moving.
Apr
24
2016
Q80

No offense Zoran, but i really don't understand the hype behind glorifying celebrities after their death! when they are alive nobody cared about them! and as a matter of facts, everybody was calling them names and cursing them to the letter like Michael Jackson, & Whitney Houston, and after their death comes the appraisal and the RIP, then comes the awards and the tributes. Why don't we glorify the living legends? believe me, they want to be awarded for their achievements SO BAD while they are alive and that brings happiness and joy to their hearts and they DON'T want to be glorified after their last day of living. Just keep in mind about the ones alive who are hated right now and are called really bad names like Madonna, Mariah Carey, Bette Midler, and allot more.

Anyways, i know your approach wasn't like what i have mentioned above but i wanted to bring this topic up so people will recognize the living before their death.

Thank you Zoran for this week's horoscope :)
Apr
24
2016
A. Rose123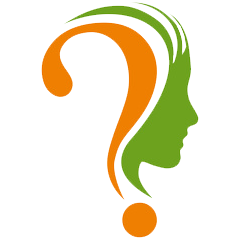 "...You can notice its disbalance by observing how the male energies are still running the world with aggression and oppression, while the sacred feminine and the Children of Light are still on the verge of regrouping..."

What is this anti-male, Luciferian nonsense?
Apr
24
2016
ms. m

That's beautiful, Zoran!
Apr
24
2016
Add Your Review
Become a member of this online perfume community and you will be able to add your own reviews.