Fragrant Horoscope
Perfumed Horoscope February 1 - February 7
by: Hieronimuss
This past weekend may have been pretty mentally challenging (Mercury involved in heavy face-off with Uranus and Pluto). Recovery from Mercury Retrograde is ongoing until February 15th when it will finally exit the shadow period. Once the week rolls out it could be a perfect time for a little introspection and preparation. The second part will push us towards greater clarity (Venus conjunct Pluto) and if we have a plan we can get surprised by quick transformative progress. This week we are introducing the brilliance in essential oil blends: DoTERRA.
Aries
You were in very unusual shape this weekend, restless like a match that could burst any second. Work it out at the gym if necessary, since the week will come with fresh ideas and enthusiasm. You will have no problem reigniting the relationship with whoever is your boss. At the end of the week you should talk to your partner and hear some opinions which will make you more comfortable with your need for quick moves. From DoTERRA experience Citrus Bliss®.
Taurus
You may start a week feeling mentally tired. You heard so many ridiculous opinions almost not worth responding. Focus on the many goodies that are waiting for you by the end of this week. A social event will be particularly enjoyable. If there is still someone trying to annoy you, call it quits around Thursday, for good. There is a situation that needs to be totally reborn. From DoTERRA sample DigestZen®.
Gemini
This past weekend may have brought some deep disagreements with your partner. Don't rush into finding answers and solutions. Put everything on paper. It will make it much easier to make an important decision by Thursday. Friendly skies are returning over the next weekend. When did you jog last time? A weekend with physical activities will have an unusually strong therapeutic effect on you. From DoTERRA try ClaryCalm®.
Cancer
The discussion you had with your partner this past weekend may have left you both with a notion that something needs to change, but also that you are not ready yet to put in that effort and go all the way. The situation will on its own develop into a more satisfying direction once the positive financial info enters the picture. From DoTERRA experience Immortelle.
Leo
The discontent with your job situation may have lingered over the weekend. You obsessively kept thinking in search of visualizing a better situation. You may see a great financial potential and others fail to follow you on that. Shift gears for a little softer approach and see how the tables will turn by the next weekend. From DoTERRA experience On Guard®.
Virgo
Your playful side was somehow deterred this past weekend and you may be looking at some radical risks that will be a step out of your comfort zone. True, the risk has many dangers, but you can also get away with risking less. You are in a stage of your life where saying "No" is not an option, and if you can take a brief mental break and return to the same issue later during the week, everything will fall into place just the way you wanted. From DoTERRA inhale deeply InTune®.
Libra
There was a Shiva dancing this weekend in your house and what's left is some greater clarity beyond the chaos. If you spilled your guts and said what was on your mind for a long time, accept the new situation and don't overly dwell on it. You will by the end of the week witness a new space - for your past to work much better for yourself. Funny how things happen without your intention, but for your own good. From DoTERRA experience PastTense®.
Scorpio
Your thinking machine may have gone into overdrive this past weekend and now it's really a good time to reshuffle your cards, and glance at your future with a fresh perspective. Nothing truly major will change and it's even better if others are not aware of the little transformation that will make you feel like you are carrying less in order to go further. From DoTERRA try Zendocrine®.
Sagittarius
An unusual financial opportunity can present itself over the weekend. You may feel like this challenge is right up your alley, but you can't lose your good night's sleep because of this. If you have difficulties making a decision keep the momentum alive and a more reasonable solution will bring ease to your soul by the end of the week. From DoTERRA experience Deep Blue®.
Capricorn
The information you received over the past weekend may have you wondering if you are on the right path, especially professionally. Go into the week without judgments and enjoy the details such as foods and clothing. You are in a better position than you think, and a peaceful mind will be the best remedy for the sense of emergency that will face you in the second part of the week. From DoTERRA sample Elevation.
Aquarius
You may still be recovering this weekend from entering something like a time warp. As long as your sense of humor is intact, the only challenges will come if you stubbornly defend some of your past decisions instead of grasping what you can learn from that black hole. This can make you stronger and give you a sounder focus to eliminate future mistakes. Happy Birthday dear Waterbearers. From DoTERRA give yourself HD Clear™ or Whisper.
Pisces
The past weekend may have brought some deep discord between some of your friends and yourself. The beginning of the week is a good time to let it all hang in the air and if decisions need to be made such as completely overcoming false friendships, do it on Thursday. There could be almost instantaneously someone significant knocking on your personal stairway to heaven. Next weekend stay open for someone new. From DoTERRA experience AromaTouch®.

Zoran Cerar - Hieronimuss loves delicate and natural fragrances since his childhood. He is also an incurable astrology addict since 1984.
With his astrological insight, he helped many restless souls with advice related to personal growth, relationships, and career choices. He holds a PhD in German Literature and teaches at a few Colleges in New York. His web site astroknowlogy.com is a portal for sharing astrological experiences and knowledge, and here he offers his astrological readings and reports.
enigmaticessence
I had heard of these but didn't know they did blends. Thank you for bringing these quality oils to our attention, Zoran! Your advise is sound.
Feb
01
2016
énigme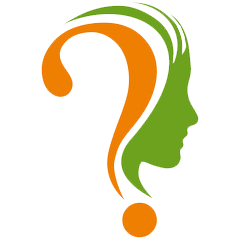 These weekly horoscopes are oddly so true and very informative/helpful every week. I have been reading them for 2 years now but I just wanted to thank you Zoran for the work you put into these. I appreciate them so deeply and they are always fun to read. :)
Feb
01
2016
spigo
Oh. Well. Half of the situation is already taking place. I'll wait to see what comes about next.;)

Zoran, I am really thankful for advice. Wearing a scent full of greens and lavender all the week through. As you said.
Jan
31
2016
Hieronimuss

I hear you spigo, the turn is pretty sharp ;). I/m talking about endings and beginnings within your social circles.

It's does even more so Angelica
Jan
31
2016
Angelica 000

I hope that applies to Pisces rising as well?
Jan
31
2016
spigo
Zorrrran!!! What does that last phrase for Pisceans mean?! Gosh, no idea. I literally counted 4 or 5 variants of readings for this scenario, all of them nearly opposite in meaning to one another!!!

Please, just a bit of clarity for dumb fishes like me!!!

The proposed blend from DoTerra is very good, this is good news.:) Got it.
Jan
31
2016
Add Your Review
Become a member of this online perfume community and you will be able to add your own reviews.