Fragrant Horoscope

Perfumed Horoscope July 11 - July 17
by: Hieronimuss
This week we ought to celebrate playtime and playgrounds. With Venus and Mercury moving into exuberant Leo, it's time to liberate our inner child, and allow for as much creative expression as we can handle. It is the playtime in any form and shape that can put our life back to balance and inspire us to see more and to seek more from life. This week we are recommending some intriguing products by
Perfume Designer Cowshed and Horseball.
Aries
There is a home or family project which needs to be finished this week, because fun activities are returning to your life. It will all depend on your age group and what you are looking for. Three things cross the mind: if you're on the dating scene, you will immediately recognize new interesting encounters by a very stimulating conversation. If you're thinking about offspring, stars are with you. If you have children, there is so much fun to be had with them. By Perfume Designer Horseball consider
Horseball Extreme.
Taurus
This week you are transitioning from talking about and sharing your many ideas for some kind of a family project. You know exactly what you cannot tolerate about your living space, and now unless you do something, it will be even more in your face. Why also not invite your parents and share with them some of your latest culinary extravagances? By Perfume Designer Cowshed consider
Lazy Cow.
Gemini
The focus on your finances gives you most of the time obsessive thinking that also engages your imagination. You're working harder than ever, so resistances of any kind feel unsettling. I would suggest to temporary start writing the issues and the possible solutions. You will need by the end of this week to add muscle to your thoughts. By Perfume Designer Horseball consider
Iris.
Cancer
You should feel more beautiful and more satisfied than in a long time. Don't waste that feeling - apply it to everything that you believe in. It is okay to start planning for some substantial shopping to increase your sense of self-value. If you are not happy with your income, this is the time to actively pursue either a raise or a different more lucrative employment. By Perfume Designer Cowshed consider
Moody Cow.
Leo
If you had a difficult or just unsatisfying few months, this week is a game changer. Start to breathe a little bit deeper and as you exhale, see all your ghosts from the past and otherwise starting to dissolve. It was hard to stay focused on the self and this is your first step here. Spend time pampering yourself, and let others come to you. You are becoming now the living magnet who attracts it all. By Perfume Designer Horseball consider
Horseball Classic.
Virgo
You need periods of time where you can regenerate physically, but also recharge your mental batteries and just spend some time alone and think about your role on this planet. While at the beginning of the week you are still picking up contacts and responding to all your friends and social circles, over the weekend the buzz could die down leaving you with a bare essentials for a better future focus. By Perfume Designer Cowshed consider
Knackered Cow.
Libra
The time has come to put the worries and fears aside. This week you should be hearing increasingly from your friends. They wonder what have you been up to. You will not have an instant answer unless you made some substantial progress at work. Of course you will say that you were busy. By the end of the week you should meet at least few of your friends to start the chapter of your autobiography called "I still have a future!" By Perfume Designer Horseball consider
Peony.
Scorpio
You've been a smart cookie these days and hopefully you didn't bedazzle too many people with your statements, at least not those who may play some role in your future. You know how you always go against all odds. Well, while everyone is at the beach or relaxing in some ways, for you this could be a time to revamp your career plans. Good organization requires also adiscipline, as you well know. By Perfume Designer Cowshed consider
Horny Cow.
Sagittarius
You are finally engaging in your favorite activity, traveling. For some unknown reasons, you will have relaxation on your mind, but you will also wonder how you could spend more time at your vacation spot, and if you can make money there somehow. Pick a good book to still and focus your mind. You are driven to share, and it may need a little cultivation and realism now. By Perfume Designer Horseball consider
Blue Leather.
Capricorn
You are all tangled up with your partner and it wouldnt't be good if you didn't feel like you are yourself somehow. Try to put an effort in avoiding feeling this way, because this is how uncontrollable spaces are created, even with the close ones. By the end of the week it will be unavoidable to discuss some money matters with your partner and eventually start planning a bigger investment, a trip, or having a baby or such. By Perfume Designer Cowshed consider
Grumpy Cow.
Aquarius
The period where you have been obsessing and even sharing the state of your health is winding down. There should not have been anything that was out of the ordinary, and it all serves to bring the attention back to your body and make you feel better and healthier in the long run. This week listen carefully to your partner and you may find that quite a few activities match what you want to do, mostly relating to social gatherings. By Perfume Designer Cowshed consider
Gorgeous Cow.
Pisces
Hopefully you had some exciting romantic encounters over the past month or so and something can be carried over into possible relationship material. If that is not the case, make a sharp turn by the end of the week in fulfilling all that workload that has been waiting for your dating period to be over. You may also feel that your health needs more attention. What about a nice power swim? You are a water creature after all. By Perfume Designer Cowshed consider
Wild Cow.

Zoran Cerar - Hieronimuss loves delicate and natural fragrances since his childhood. He is also an incurable astrology addict since 1984.
With his astrological insight, he helped many restless souls with advice related to personal growth, relationships, and career choices. He holds a PhD in German Literature and teaches at a few Colleges in New York. His web site astroknowlogy.com is a portal for sharing astrological experiences and knowledge, and here he offers his astrological readings and reports.
MEH
veda

énigme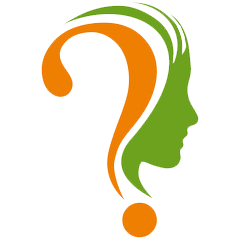 As a sun in Leo, I was really needing to hear this. I've been reading my horoscopes on here religiously since 2014 and they are always accurate. Thank you!
Jul
11
2016
caribbeanislander

I really wonder how you can be so accurate all the times... I am a Sagittarius, and this week I need to let everything ready for my next weeks trip. Its totally amazing
Jul
10
2016
Angelica 000

I'm hoping this is as accurate as usual! Thank you.
Jul
10
2016
Add Your Review
Become a member of this online perfume community and you will be able to add your own reviews.