Fragrant Horoscope

Perfumed Horoscope June 13 - June 19
by: Hieronimuss
If you occasionally sense irrational tendencies towards fear, this week we are reaching the dead end of it. The need for a new orientation will not only become necessary, but also will naturally flow into new options. Maybe you don't see the reasons for your fears because you are in it. The next week you may become able to step out of it and see it from the outside. We are looking at what you may see there. This week we are also looking at the astounding
Huitieme Art Parfums.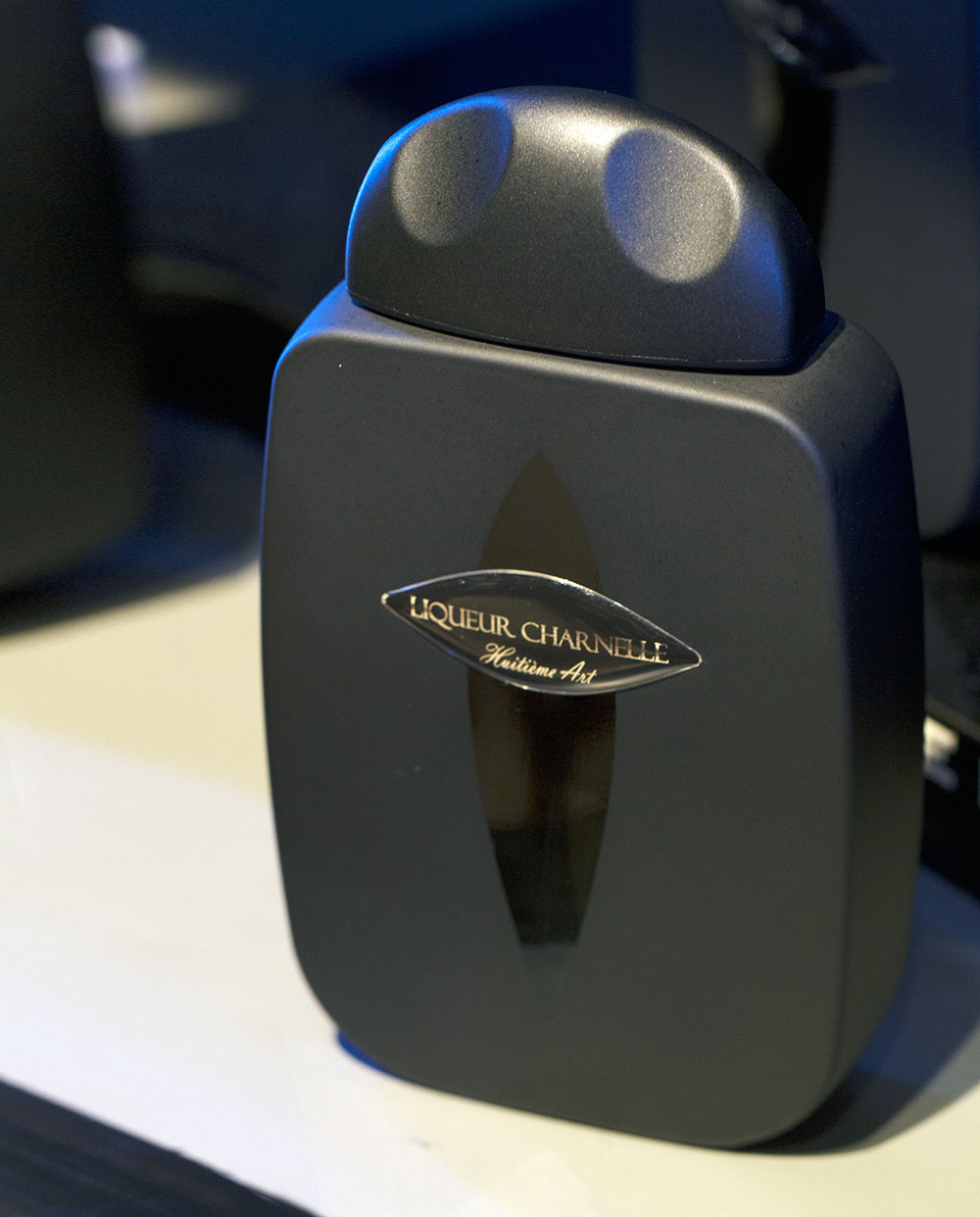 Aries
If you feel some kind of a slowdown this year, it is actually all past-related. Your actions from early childhood may keep visiting you in many strange ways and shapes. They occasionally bring some anxieties which you possibly just brush off as insignificant. You are very future-oriented, so the past is really not existent for you in many ways. I recommend that you stay a little bit more flexible about it, because a cleared past can speed up the experiential thickness of the present moment. By Huitieme Art Parfums try
Fareb.
Taurus
Your hidden underlying fears involve your social circles, including some of your friends. Besides the usual issues of trust, you are truly trying to understand your role in those circles. You may have felt deceived, and it may have also undermined the dreams that you hold for your future. This is the week where you can make a turn into the right direction. The first step is to surround yourself with people who have a sound spiritual background. By Huitieme Art Parfums try
Aube Pashmina
.
Gemini
This year has brought to some extent increased anxieties related to developments in your career sector. This week you can turn a corner and seek out your piece of the pie and your place with greater self-esteem. Your priorities will still be to party and expose yourself with your magnetism and good looks, but the underlying issues will benefit if you avoid suppressing things that bother you, and come clean for all to know. By Huitieme Art Parfums try
Shermine
.
Cancer
It is not easy to live without any visions, just from day to day. It may feel safe, but the visions for the future give you the emotional stability upon which you strive. This brings us to the realm of ideas which may have brought a lack of clarity this year. If you adopted a rigid belief system, these anxieties can even affect your health. The idea is to expand you mind by picking the right literature that will give you a loftier view of reality and awaken your greater potentials. Watch the movie "The Secret" and see how it will affect you. By Huitieme Art Parfums try
Manguier Metisse.
Leo
The concept of sharing may have been a difficult one for you this year. Of course trust plays a big role in this, but moreover, it is the creative input that you usually recognize in others that may have been missing. This week should bring more open conversations with those that you are in a sharing situation. There is no easy and quick solution for issues at hand, but at this point a better grasp of other people's motivation should give you a sound initiation into a better (financial) situation. By Huitieme Art Parfums try
Myrrhiad.
Virgo
If you try to think about your close relationships in terms of equality, you may make some interesting discoveries. Beyond a pretty surface there may be tensions that you possibly ascribe to the traces of your own personal aloofness. You are self-critical, but hopefully not too much, but if that is the case to some (small) extent, this week may bring the times where you may want to talk to your partners more about your deeper fears and watch how they react to it. The idea is that their curiosity will prompt the relationship into a new level of greater trust and greater merging of the ideas for the future. By Huitieme Art Parfums try
Ambre Ceruleen.
Libra
If this year has somehow been sketchy concerning your health and how you relate to it, the idea is that everything is connected. There is no end in understanding how everything is connected into our balanced functioning, but that is really a huge challenge for you to do some work on self-tuning. So separate your different bodies, the mental, the emotional, the spiritual and the physical, and keep bringing them together in new ways. There is no point in hiding how you feel about your coworkers, so bring it all out. By Huitieme Art Parfums try
Aube Pashmina.
Scorpio
You may have noticed a trend in not being able to fully express your love this year. You can express interest, you can put it into words, but there may be a little glitch in you that you don't really believe in your love feelings. This is not a cause for concern, but a natural growth of how you relate to those you (want to) love. Love brings it all together, but that doesn't mean that all will come together at once. By Huitieme Art Parfums try
Sucre d`Ebene
.
Sagittarius
The fears related to your residence and the sense of belonging became an issue for you this year. The deeper you can travel within yourself, the stronger you can get the anchored feeling, which is in some ways about keeping your sanity. When you think that this is a process which will never have its final destination met, you will come back to really finding your home in every new moment. By Huitieme Art Parfums try
Ciel d`Airain.
Capricorn
I dare you to try to live one week without at least a computer if not altogether without any technology. This will not happen, but I want you to still imagine that. Astrologically the idea is that your life will improve. There may be many anxieties related to it that you already take without notice. There may be an overload of information which needs to go away in order for your thinking process to become clear and new again. By Huitieme Art Parfums try
Naiviris.
Aquarius
In most simple words you may think this week that you are not good enough for something. The trick is you will hide this from yourself believing that this is the way to hide it from others. My piece of advice is that this is a good time for clearing. Get rid of anything that will be the opposite of emotional pile-up. So don't suppress anything, bring it all out and the reset of your self-esteem may be waiting for you by the end of the week. By Huitieme Art Parfums try
Vohina
.
Pisces
You may be asking yourself over the past few years what big wishes and dreams can make you feel stronger. Or do some of them make you weaker? As much as your personal and private dreams seem to cooperate, your social dreams may be this year a source of anxiety more than you can sometimes process. This state of affairs could bring a climax this week. It's good to know that whatever move you feel you need to make, you will be supported. You realm is the invisible world, as you know it. By Huitieme Art Parfums try
Liqueur Charnelle.

Zoran Cerar - Hieronimuss loves delicate and natural fragrances since his childhood. He is also an incurable astrology addict since 1984.
With his astrological insight, he helped many restless souls with advice related to personal growth, relationships, and career choices. He holds a PhD in German Literature and teaches at a few Colleges in New York. His web site astroknowlogy.com is a portal for sharing astrological experiences and knowledge, and here he offers his astrological readings and reports.
MEH
spigo
Thanks a lot. Two of them temporarily sorted out. Not out of the blue but still.

Hate to take 'the steering wheel' into my hands but only then something gets back to the rails of normal life.
Jun
17
2016
veda

So, so true!!
Thank you for suggesting me the Aube Pashmina, it has tomato leaf which I adore.I have some tomatoes growing in my balcony(secret garden) and I'm touching the leafs...aah, what a smell.Fantastic!!
Jun
17
2016
Angelica 000

Yet again, thank you for your insights.
Jun
16
2016
Add Your Review
Become a member of this online perfume community and you will be able to add your own reviews.