Fragrant Horoscope

Perfumed Horoscope March 28 - April 3
by: Hieronimuss
Saturn represents in astrology biological structure and how we implement it in society, including social organizations and hierarchy. There is a lot to learn there, so this is why Saturn is also called the Big Teacher. It checks how realistic we are. As it goes retrograde from March 25 until August 13, we loosen a bit and look for new ideas and absorbing of the much needed knowledge. This is pretty optimistic since overall astrology is not so positive about this passage commonly described as a time of limitations, restrictions, anxieties and karmic rewards and punishments This week we are looking at the
Santi Burgas
exquisite fragrant blends.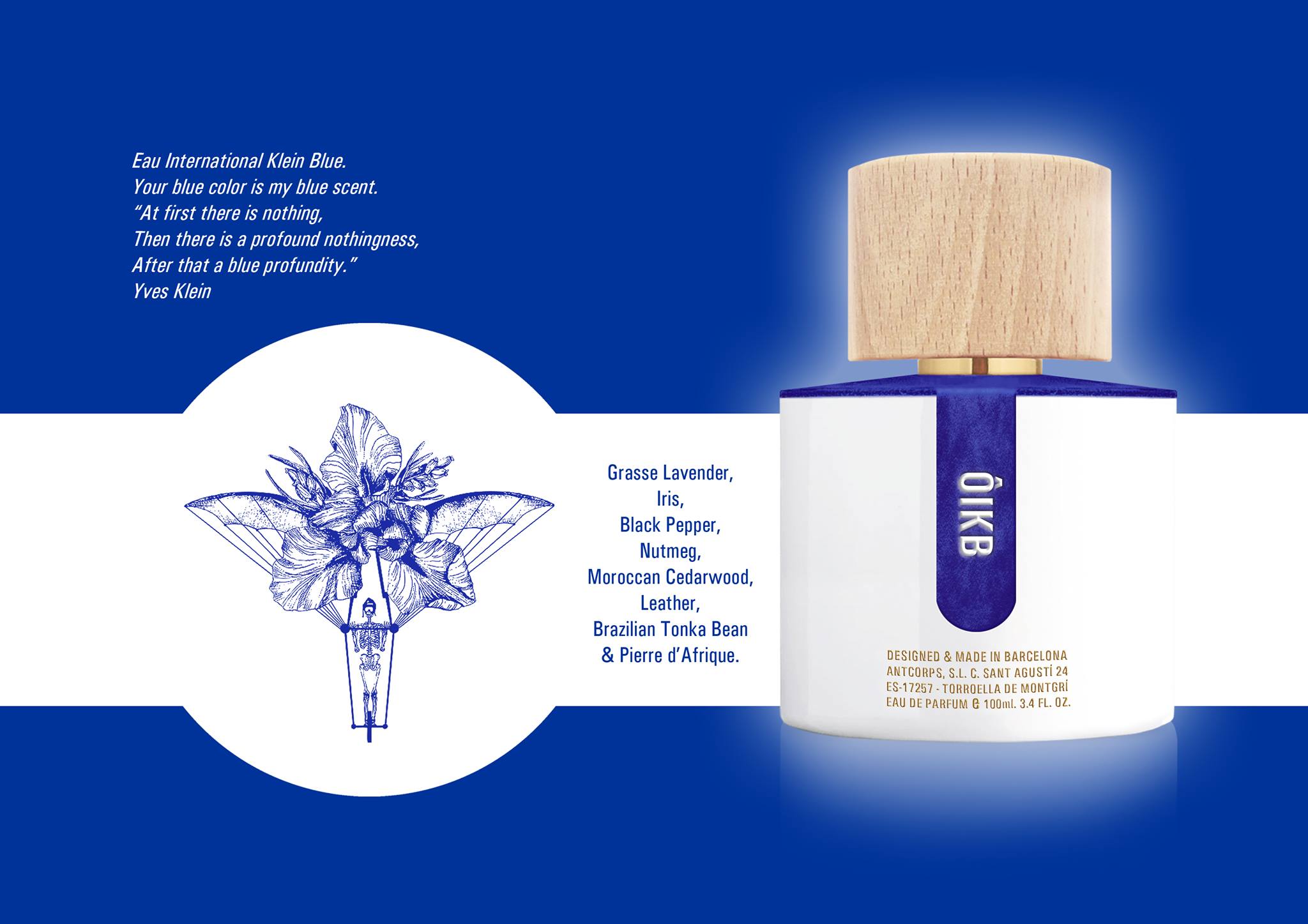 Newest fragrance OIKB by Santi Burgas
Aries
You may have noticed that your usual perfection sometimes needs a bit more perfecting. I suggest some kind of formal training, if not for some very specific certification, at least for a personal pleasure. Maybe there is a programming course or a glass-blowing course that you always wanted to take on. Now it's the best time to invest in yourself. The benefits will by far supersede your expectations. From Santi Burgas try
LOVANN.
Taurus
If you ever wanted to start your own business, now it's the time to start learning about it and have it up and running by the end of the year. You are not really the type to work for others and the only requirement of owning your own thing is to maintain the interest and supporting the right people. This attitude can take you and your partner to a greater independence and financial power over a longer period of time. From Santi Burgas try
LOROSE.
Gemini
If you have been very practically inclined over the past few months, the time has come to understand that your personal partnership has grown as well. This is significant to know because it may take another four months before the results become obvious in the real world. By then, fill in the few blanks that still keep you wondering, for example,about understanding the dynamics of your partner to their parents and how you come into play. From Santi Burgas try
LOANT.
Cancer
I'd rather talk about a happier forecast, but our topic today is Saturn, coming always with some of the most serious themes. What He is saying to you is that if there is health issue that you have not seriously dealt with and thoroughly overcome, there is a chance of it returning within next four months and giving you a lesson in how stern our biological base is. The same might apply to your job position, but your responsibility is of the finest quality, so I wouldn't expect any hardships there. From Santi Burgas try
LOENCE.
Leo
Over the next four months you will need your sense of humor more than ever. You will also have to probably do some explaining. This is my simple advice to save you a lot of energy over the next four months: be brutally honest to yourself. Make a little list of creative projects and love affairs where you have not acted 100% in everyone's best interests and prepare to redeem and repent. You may not like it, but it's better than getting shell-shocked later on. If
your list is clean, expect rewards! From Santi Burgas try
Flaming Red.
Virgo
You will probably need to go back over the next four months and solidify your past commitments and responsibilities, especially relating to your family issue and also parents. It is possible that you will feel like a parent to your parents. Maybe you can also finally say NO to all that you were hoping will work but it didn't. A good advice is also not to take on unnecessary responsibilities or long-range commitments. From Santi Burgas try
LOTREE.
Libra
What does being responsible mean to you? I would suggest that it means knowing how much you can take on before you start losing control and mind. So this week start thinking of where you will probably need to draw a line over the next four months so you don't lose ground. Saying No is much harder to you than to anyone else. Remember to also ask as many questions as possible and make it a point to almost become annoying about drilling for details and fine print. The lesson will be at the end priceless. From Santi Burgas try
Santi Burgas Eau de Parfum.
Scorpio
A lot of reorganizing will slowly emerge as the only way to success. Try to put a positive spin on it by adopting an attitude that renegotiating any activities is an opportunity to go back and fully penetrate and transmute sources of frustration. Frustrations are not an option and it is totally okay to deal with those swiftly. Only if they require too much, remember that any additional tools at this time are just temporary. By fall you will feel and be much stronger. From Santi Burgas try
Egnaro.
Sagittarius
Your mind may be filled with little worries and fears that you often even don't understand. It's time to start shaking those off, but you need to understand why they visit you, and if there are some larger issues hidden in the background. Over the next four months any feelings of guilt or shame are a big No-No. If they creep up, deal with them swiftly. Party with your demons, don't fear them. You will need more patience also with all legal issues and authorities. From Santi Burgas try
Eau Dada.
Capricorn
There are two long-term trends that are completely reshaping you. If you felt like there is too much going on beyond your control, there is a reason for that. Cherish and embrace anything unknown and it will make you a better, even more compassionate human being, and it will also help your soul journey. Ever read anything by Wilhelm Reich? From Santi Burgas try
Oud de Burgas.
Aquarius
The most recent long-term trend in your life is to build more solid social circles and to eventually involve your most reliable friends into something that could become a socially significant organization. Over the next couple months you should look at initiations that you feel familiarity with, and either learn from them or even merge your visions with theirs. From Santi Burgas try
LOBITT
or
ÔIKB.
Pisces
The professional arena is full of obligations leading you to become more dutiful and responsible. It is entirely possible that you have experienced some of that over the past year. The next four months are about learning if you can really benefit from sacrificing yourself, and if there is a way that the duties put in front of you can better resonate with your most personal needs and aspirations. From Santi Burgas try LOJAZZ or Miss Betty Vair.

Zoran Cerar - Hieronimuss loves delicate and natural fragrances since his childhood. He is also an incurable astrology addict since 1984.
With his astrological insight, he helped many restless souls with advice related to personal growth, relationships, and career choices. He holds a PhD in German Literature and teaches at a few Colleges in New York. His web site astroknowlogy.com is a portal for sharing astrological experiences and knowledge, and here he offers his astrological readings and reports.
Kohla1

My horoscope is scarey correct. Scorpio- I am reorganizing our entire basement at work and my bedroom and expect to finish both projects in the fall haha!
Mar
29
2016
Angelica 000

Thank you, insightful as always.
Mar
29
2016
Add Your Review
Become a member of this online perfume community and you will be able to add your own reviews.