Fragrant Horoscope

Perfumed Horoscope November 20 - November 27
by: Hieronimus
This is what I would like to call a Thick Week. We will need to start a process of finalizing some of our personal and professional projects this week. We may become frustrated with how much time and effort will take to complete those. Hopefully we can feed a new meaning into them and make some sort of a new beginning. This week we are looking at two amazing fragrance brands:
Hiram Green
and
Aether
.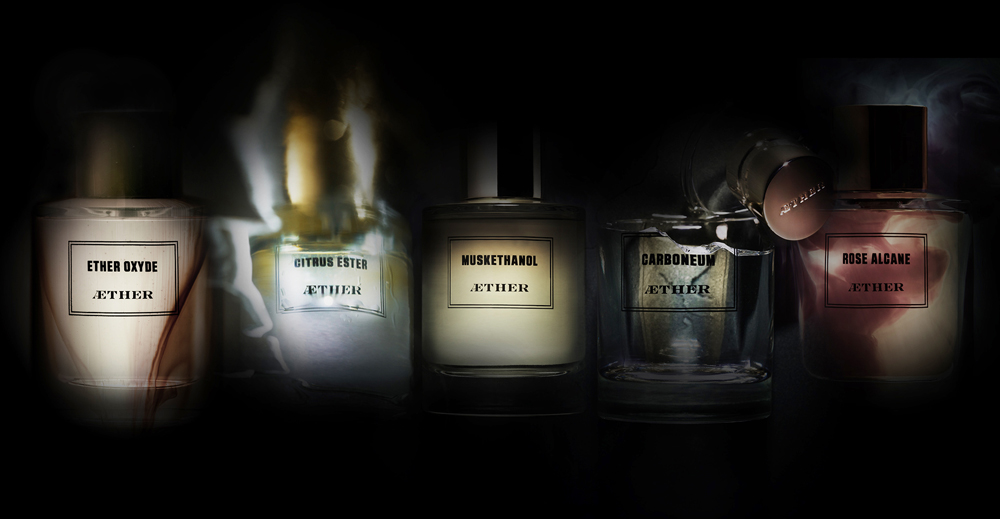 Aries
This week you may wake up to a partner who for whatever reason is not happy with your career goals and professional aspirations. This is of course frustrating for you but there are a few ways to avoid confrontations and work with it. Ideally you should reintroduce your long term goals to your partners and show how significant they could be for the future, including them being able to to contribute financially to your common future. From Aether try
Citrus Ester.
Taurus
Your new employment situation seems right, but there are many ways that you want to contribute to its improvements, including you working less and making more money. It is natural not to want to work too much, and your ideas are good, but the resistance you face this week should not be taken lightly. If you are not ready to formulate your ideas, just give them and yourself more time if you can. From Aether try
Rose Alcane.
Gemini
You feel that this is good time to grow creatively. Creativity nowadays is not so well accepted on face value, but that should not concern you. You know that ultimately with your creative approach you can make more money and gain more inner satisfaction. It is your partner who may keep thinking that you are not as practical as you should be. Just tell them that you need to be truthful to yourself as we are all creators of what we want and at some point we also get. From Aether try
Muskethanol.
Cancer
Things are not as dire as they seem at your home front, they just need some change. The best way to approach it for now is to listen to what your partner has to say. The radical change that your partner is proposing is something to think about, but at first ideally you should not disagree with it. Take the discomfort for a little while until it sinks in that it may be actually a workable idea, no matter how radical it seems. If you have a partner who is shy and doesn't speak their mind right away give them some time to formulate best solutions.. From Hiram Green try
Moon Bloom.
Leo
There are changes needed at your day to day routine. You still probably think that your coworkers should listen more to you but at this time, for the real change to happen, you will need to listen to them and really think about what they are saying. Of course it may sound like nonsense at first, but give them a chance. Whatever the situation, hold your heated thoughts on a tight leash. From Aether try
Ether Oxyde.
Virgo
You are really eager to make some kind of financial or material progress at this time. This week includes challenges to that, and they can be diverse. For once, if you think of your offspring, they may have a different idea of how to get wealthy, and you should listen to that also. Any creative projects may take on a life of their own. Don't look at these from a gain point of view, but how your creative spirit will benefit. In this way you may find indirectly the best solutions, for the short term at least. From Hiram Green try
Arbolé Arbolé.
Libra
Your home environment maybe doesn't feel so right this week. It may not be fully representing your personality, and the reasons can be many. The best piece of advice is not to react on the outside world emotionally (beyond a little venting), but to try to envision the change that would make you feel more at home. It could be a year-long project, so just avoid the feeling of inefficiency, because there really is no rush. Hiram Green try
Voyage.
Scorpio
There could be some unusual interference in your communication this week. It could come from the sources that you don't control well, and which could also have a legal dimension to them. You may decide to work on a long term project which would give you greater resources through understanding the weaknesses of human nature. This may be now what others bring into your scope, and you may wonder what they have to do with you. Deal with it in a slow and diligent fashion without judgment. From Aether try
Carboneum.
Sagittarius
There may be some financial rewards that you expect from your social circles, and that in some ways will benefit your future. The "money" will be in the air, but not yet fully available. This could play out in your urge to adjust, and to maybe shift your earning sources. You may feel slightly frustrated this week. Most likely nothing will really change, but the need to change will become obvious and help you adjust a more flexible view of your future. From Hiram Green try
Dilettante
.
Capricorn
The career front will be throwing some fresh challenges at you, and you should react readily and even enthusiastically about it. You are the master of transformation, so whatever your boss throws at you, it is workable for you. Some of the key phrases here is balanced progress. It is a good idea to have reset goals through a process of understanding what everyone's needs are. Make sure that the others understand that you have acknowledged it, and you will avoid a lot of misunderstanding. From Hiram Green try
Arbolé Arbolé.
Aquarius
You feel the fresh breeze of knowing everything. Whatever works for you however, may not work for others. This week you are learning how to change in the near future. The idea of change may still be a little too out-of-control concept for you, and ideally you should observe how people make changes in their lives according to their own timing and schedule. You will feel much more confident and comfortable around others who are undergoing the change. From Aether try
Muskethanol.
Pisces
You may have grown frustrated by the pace at which your friends are changing their minds these days. It is the lesson for you to allow things to happen. Sometimes these changes are huge and even though you mean well, the other party needs much more time to accept it and proceed with a new direction. The other story of your life is a partner who wants to invest into something that doesn't seem reasonable to you. Same thing: Give them time to grow out of it. From Hiram Green try Shangri La.

Zoran Cerar - Hieronimuss has loved delicate and natural fragrances since his childhood. He has also been an incurable astrology addict since 1984.
With his astrological insight, he helped many restless souls with advice related to personal growth, relationships, and career choices. He holds a PhD in German Literature and teaches at a few Colleges in New York. His web site astroknowlogy.com is a portal for sharing astrological experiences and knowledge, and here he offers his astrological readings and reports.
Angelica 000

If ideas are food for the brain, this is a banquet. Thanks again.
Nov
21
2016
Add Your Review
Become a member of this online perfume community and you will be able to add your own reviews.