Fragrant Horoscope

Perfumed Horoscope November 28 - December 5
by: Hieronimuss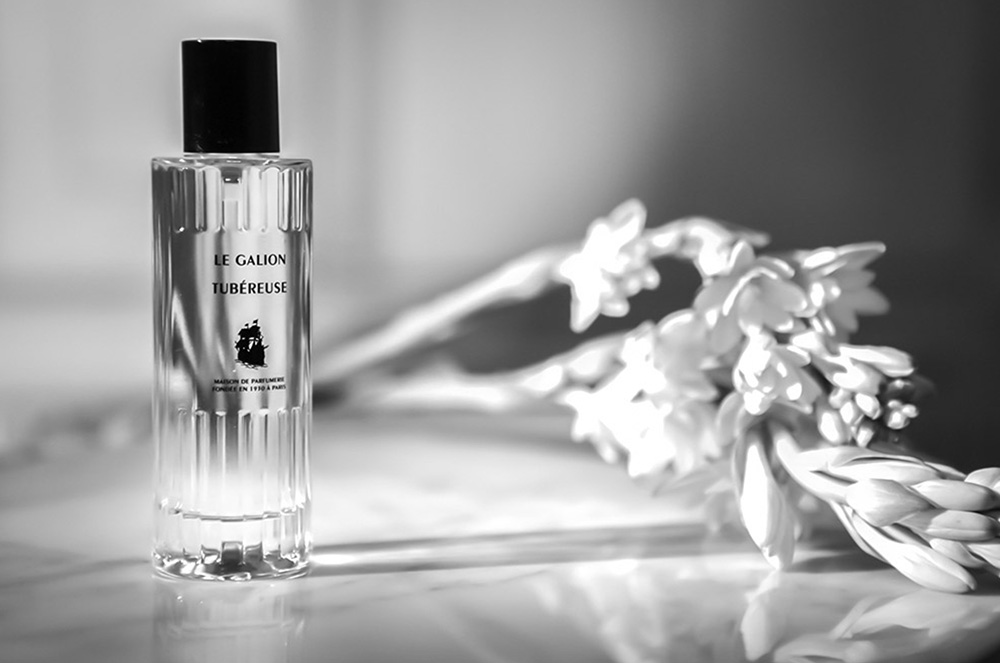 This week we are enthusiastic and looking at how realistic our hopes and aspirations are (Sun square Neptune). If they are realistic we can get a lot of wind in our sails and make some substantial progress (Jupiter trine Mars). Love is expansive and the more we share it, the more that will come back. This week we are looking at magnificent Le Galion times 12.
Aries
If you are about to enroll into some kind of educational program, this month is a perfect time, and expect to reap many benefits from it. It's time for you to organize all you skills into knowledge that's profitable. Your partner is eager for you to meet some of his/her friends who will be more fun than you currently think. From Le Galion try
Cologne.
Taurus
The next month is a lot about negotiating your future together with your partner. The more plans you can make during the next week, the more you will experience fruition. Anything you do to progress your career will also make a big difference, so spill out your guts and go for more that you think you can get. From Le Galion try
Whip
.
Gemini
Your partner is on your side as long you are being honest with them. Your creative projects can play a much bigger role if you can support them with your skills and knowledge. Involving children in your project could make a tremendous difference. From Le Galion try
Vetyver.
Cancer
Your work-front can finally appear to be more in tune with your desires and needs over the next month, and expect that you will be also financially rewarded for your many efforts. The situation with your home which seemed a bit desperate will show itself in a new light this week as a real opportunity for a financial benefit. From Le Galion try
Iris.
Leo
Your activities are always somewhat hard to predict, because you are the one sign in the zodiac who can assume unprecedented power. Our recommendation is that you focus on creativity for the next month. If you do have a partner, your communication will be so clear and motivating, that there could be significant progress and support in what you want to achieve. From Le Galion try
Eau Noble.
Virgo
Over the next month your home may turn into something like a mind-expanding site where all your visitors will greatly inspire you. You may be looking into investments that will make you work more. You actually like that kind of work, so whatever your decision at the end, you will find it easy to accept it and live with it. From Le Galion try
Cuir.
Libra
The next month is a lot about trying to relax and get inspired by your friends. You are changing and shifting this week and there may be some kind of relief and a new orientation from a possible creative companion who is ready to merge with you. A pilot project may turn into a long term fruitful cooperation. From Le Galion try
Aesthete
.
Scorpio
You will greatly benefit from all your purchases during the next two weeks. The inspiration will come from the past, including the people you haven't heard from in a long time. In one way or another your father could give you really good advice this week. From Le Galion try
Snob
.
Sagittarius
Make only long-term plans and feel at peace about it. Keep doing a great job sharing what you think and what you believe in, because not only will you have the support from those in privileged places, you also at the same time influence all those sitting on a fence and waiting on you for the inspiration. From Le Galion try
Sang Bleu.
Capricorn
Let the creative part of yourself take the upper hand this week and you could end up making some amazing discoveries. The scenario for this week is that your boss, whoever it is, may ask you for some big help relating to their personal life. This will present minimal efforts on your side, and the bonus points will just fly. From Le Galion try
Essence Noble.
Aquarius
You are on a roll these days probably without even knowing or noticing it. Consider that all you have learned in the previous months can now in some way become activated. If you ever wanted to share how to better our world, there has never been a better time. From Le Galion try
222.
Pisces
This week indicates a possible new situation at your career front which will require more of your attention and also more benefits for you in the long run. What your soul is really craving besides more compassionate friends is some kind of a miracle happening to wake up your partner into understanding things you cannot find words for. From Le Galion try Cologne Nocturne.

Zoran Cerar - Hieronimuss has loved delicate and natural fragrances since his childhood. He has also been an incurable astrology addict since 1984.
With his astrological insight, he helped many restless souls with advice related to personal growth, relationships, and career choices. He holds a PhD in German Literature and teaches at a few Colleges in New York. His web site astroknowlogy.com is a portal for sharing astrological experiences and knowledge, and here he offers his astrological readings and reports.
Angelica 000

Add Your Review
Become a member of this online perfume community and you will be able to add your own reviews.