Fragrant Horoscope

Perfumed Horoscope October 17 - October 23
by: Hieronimuss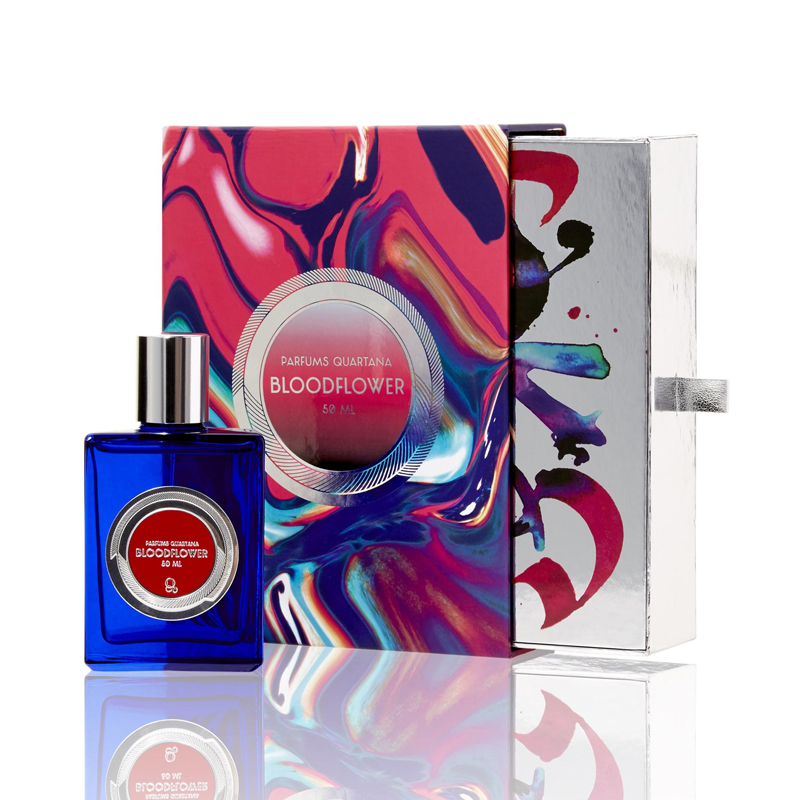 This is a good week to put all those folks with anger issues on watch, and make sure they don't cause too much damage (Mars conjunct Pluto). It's also a good week for trying to understand what the sexual energies are about. In a perfect world they should be all about regeneration and a long lasting pleasure bordering and stepping out into the spiritual realm. What they are not is a reason for jealousy, possessiveness, and aggressiveness which is what we may deal with this week. This week we are looking at two wonderful perfume designers unique in their passions:
Orto Parisi
and
Parfums Quartana
.
Aries
How frustrating it is right now while you're climbing the "social ladder". You may want to consider some strenuous work out, so that your anger doesn't come out the wrong way. Some of the more obvious targets are not just your boss, but anyone who may act or even think about putting themselves on the pedestal of being your superior. Patience should be your motto this week. By Orto Parisi try
Brutus
.
Taurus
If you are traveling somewhere far away from home currently, you should be very careful not to get involved in any risky activities, and check all the machinery that you will be using. The energies may be strong and are best controlled by knowing exactly what you want, and making sure that you also don't overextend yourself with your opinions. There may be that one person who is just waiting to explode, when just hearing something he/she doesn't like. By Parfums Quartana try
Bloodflower
.
Gemini
This week can indicate a financial gain for you and your partner, depending on how united you are in your aspirations. It can also indicate increased sexual energies, which should serve you and not put you on an emotional roadblock, long term. Do not give in to the energies that something needs to be resolved in what seems like an emergency situation. Stand your ground with as much calmness you can produce. By Parfums Quartana try
Digitalis
.
Cancer
Your partner may find himself/herself in an extreme situation where something needs to change in their life. You need all the groundedness and emotional composure to be there for them and help them. It will feel like you are actually helping yourself, and at the same time it could become obvious how your own personal progress depends on your partner, if you want it or not. By Orto Parisi try
Bergamask
or
Venetian Belladonna
by Parfums Quartana.
Leo
If you are going to a day-to-day work and there are some tensions there, they will become exaggerated and resolved this week. Some deep changes are possible, including you departing from your current employment satiation, and looking for something that will suit you better. Take the higher road no matter what. By Parfums Quartana try
Midnight Datura
or
Wolfsbane.
Virgo
The surprises this week can come in your creative project or also with your children if you have them. Start the week by closely monitoring both, and making sure that there is a structure and schedule in place for the week. If anything irregular happens you will be more in control, and will be able to direct the situation which will go towards some kind of ultimately positive change. By Orto Parisi try
Viride
.
Libra
Your home situation may in some ways erupt this week. The more you are uncomfortable with your home environment the more changes could come beyond your control. It is a good idea to anticipate your frustration, and have a plan in place to move to a space which will work better for you. It is also a good week to start home remodeling. By Orto Parisi try
Boccanera
.
Scorpio
The first advice is to be very careful this week behind the wheels and while operating any type of machinery. If you have some outstanding issues with your siblings and/or neighbors this is a good week for a fresh beginning. Overall however, you may remember this week as one of the most productive weeks this year, as long as you don't overstrain yourself. By Parfums Quartana try
Mandrake
.
Sagittarius
There could be some kind of financial pressure on you this week and it may be hard to see if you created it yourself, or if it's coming from outside. Don not buy into a state of emergency, unless it will benefit you. Staying true to yourself will keep you on the safe side, no matter how challenging it may be to step over your real nature in dealing with the forces of darkness. By Orto Parisi try
Stercus
.
Capricorn
You may notice an increase in energy this week and depending on how grounded you are, it can make you exceptionally productive. However don't take it for granted, and remember that states like this can't stay forever. If you missed intimacy, this is the week to re-ignite and enjoy it. By Parfums Quartana try
Hemlock
.
Aquarius
This is a good point in time for you to activate your spiritual energies for a purpose that is as old as mankind: self-protection. Don't actually visualize your enemies so that you don't really invite them, but try to neutralize that possible feeling of being betrayed and hurt. By being spiritual, I mean to fill your heart with love, which is the best neutralizer of negative energies. By Orto Parisi try
Seminalis
.
Pisces
This week can bring an upset in your social circles. If you have an open situation and unresolved issues with anyone, make sure to get in touch with them before they contact you. It may be very difficult to stay passive and uninvolved in anything that can transpire and possible involve your friends. Think twice before getting involved in emotional tantrums of others. By Parfums Quartana try Lily of the Valley or Poppy Soma.

Zoran Cerar - Hieronimuss has loved delicate and natural fragrances since his childhood. He has also been an incurable astrology addict since 1984.
With his astrological insight, he helped many restless souls with advice related to personal growth, relationships, and career choices. He holds a PhD in German Literature and teaches at a few Colleges in New York. His web site astroknowlogy.com is a portal for sharing astrological experiences and knowledge, and here he offers his astrological readings and reports.
MEH
Asinya

I always seem to like 'connect' better with both the scents, and the horoscopes, for Leo than for Virgo (which I am) Of course, I have Leo Rising, so maybe that's why? :)
Oct
16
2016
Add Your Review
Become a member of this online perfume community and you will be able to add your own reviews.