Fragrant Horoscope

Perfumed Horoscope September 12 - September 18
by: Hieronimuss
If by a strange circumstance the Sun would decide to leave the solar system, it would be Jupiter, the most powerful planet in the system, which would take over the central role. Jupiter in Libra as of Sept 9 brings greater focus on greater tolerance to our lives which in turn make us trust more. Ideally if we trust others, we trust also ourselves more and are capable of overcoming our often self-imposed limitations. This week we are looking at the out-of this world Designer
Ys-Uzac
.
Aries
If somehow the crises over the past year involved losing a partner, the next 12 months will be spent in thinking why you need a partner at all, and then probably realizing that partnerships make life more fun, but also that partners need more attention than you may have given them in the past. This inner transformation can easily bring you to a marriage situation by the fall of next year. From Ys-Uzac try
Ἐαp 16 M° Currentzis Perm Opera Edition
(Spring).
Taurus
The coming 12 months will give you quite a few opportunities to be more comfortable both in your employment situation, but also with your health. It is up to you if these changes need to be introduced internally or by your growing understanding that you need more discipline in your life, which in turn can bring more substantial long-term benefits. From Ys-Uzac try
BOM Jasmine
.
Gemini
The next 12 months should make you realize that right now the creative drought that you're in is not tolerable. This is the year that you should start by first being close to all those who are in some ways involved in creativity, and then liberating yourself to do some things that have been waiting for too long. If you would like a companionship of an offspring, it is safe to plan it at this point in time. From Ys-Uzac try
Le Parfum de Jeanne
.
Cancer
Within the next 12 months you will most probably change your place of residence. You may also realize that your family has grown to the extent that you need to somehow modify your living quarters. All of these will come naturally and will not drain you, but they will regenerate you and give you more energy and space for the years to come. From Ys-Uzac try
Satin Doll
.
Leo
The next 12 months will show you how to more frequently exit your own mental space and share it with others. Your mind will be brewing with new ideas and suddenly you will realize that you have more speaking partners than you ever thought. Looking at all those Youtube celebrities, maybe it's time to join them and launch your own channel where you will be the star and others will love to consume your light. From Ys-Uzac try
Metaboles
.
Virgo
The rapid growth in your circumstances has yet to produce materially a greater activity space for you. This is what the next 12 months will be about, as you will be making solid investments in the future. You have a tendency of over-analyzing your moves, but you may be surprised by feeling comfortable about what would be the best decisions for you and your family. Others may develop an image of you as courageous where you did what just felt right. From Ys-Uzac try
Pohadka.
Libra
If you talk to anyone who has any clue about astrology, you may be in a situation of receiving congratulations this week with sentences like "Hey, Jupiter arrived to Libra! Good luck is coming your way!" It's good to keep in mind that it will be a slow process and that rapid growth sometimes can act like a wild horse, and throw you off the saddle. Start by considering raising all your standards. From Ys-Uzac try
Oud Ankaa
.
Scorpio
As long as you have something creative to infuse all of your projects, the coming 12 months will bring many unexpected circumstances to fulfill all your desires. You may be an addict to situations of crises and in this sense you can really thrive this year. Your psychological assessment of situations and people around you will be right on spot, and you may develop a human side to yourself that is very beneficial for those surrounding you. From Ys-Uzac try
Sacre du Printemp.
Sagittarius
When you go to sleep this week, think briefly about what is missing in your life. You are the kind of person who can easily fix any situation. I'm suggesting that you're missing more close friendships and all these lofty qualities that friends bring into your life, like new activities, new ideas, new hopes, and a sense of a greater social involvement. All of those are due to return to your life during the next 12 months. From Ys-Uzac try
Immortal Beloved.
Capricorn
The next 12 months should have you planning for significant professional progress. You will make sure, sometimes even unintentionally, that all the knowledge that you have collected over the past year becomes a part of your greater competency. Some of the common issues that arise at this time is that your partner and even your family may get frustrated with your undivided focus to your career. From Ys-Uzac try
BOM Incense
.
Aquarius
The next 12 months will bring many opportunities to learn and experience new things, also by the means of traveling. You should plan to see if you can also formalize that new craving for knowledge by signing up to classes which will give you, over a longer period of time, access to better positions and greater earning. If you've been desiring for a while to move somewhere abroad, the stars will hear you and move you to a location where there is more for you to do and experience. From Ys-Uzac try
Chronochromie Lale
.
Pisces
The next 12 months will make you go back and forth between two seemingly opposite states of mind and emotions. It will be like a switch on and off, and it will affect all your relationships, especially those romantic ones and those with long term partners. The two states are either the sense of emergency that things cannot be tolerated and must be resolved, or extreme tolerance and acceptance. If you think more about it, this may actually be the natural pace of growth. From Ys-Uzac try Dragon Tattoo.

Zoran Cerar - Hieronimuss loves delicate and natural fragrances since his childhood. He is also an incurable astrology addict since 1984.
With his astrological insight, he helped many restless souls with advice related to personal growth, relationships, and career choices. He holds a PhD in German Literature and teaches at a few Colleges in New York. His web site astroknowlogy.com is a portal for sharing astrological experiences and knowledge, and here he offers his astrological readings and reports.
MEH
lilybelle911

Yes! Finally! I am Virgo with Gemini ascendant, and I am so glad Jupiter has moved on to my 5th house. I have had so many creative things on the back burner. Time to get cooking again. :) <3
Sep
15
2016
enyone

Wow , not such a easy one for pisces,but thank you anyway Zoran .
Sep
13
2016
énigme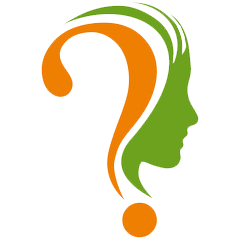 I have been wanting to create my own youtube channel for the past few months but have a lot of insecurities about being on camera. But to hear this just reassures me that my heart is screaming to share my mind more. Thank you Zoran! Your weekly horoscopes never fail me.
Sep
13
2016
Alara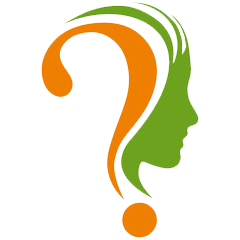 My ascendant is in the early degrees of Cancer so these weekly delights are when I have to read the descriptions for Gemini :-D
Jupiter enters my 5th house in less than a month and I AM MOVING to another place. Can't wait!
Thank you for the wonderful interpretations as always!
Sep
12
2016
ElectricBlue

Couldn't be more accurate for cancer. I hope your words come true :)
Sep
12
2016
Add Your Review
Become a member of this online perfume community and you will be able to add your own reviews.