Fragrant Horoscope

Perfumed Horoscope September 19 - September 25
by: Hieronimuss
The trick with making use of astrology is to understand better the past in order to influence the future. It's the awareness about the past that really can make us influence the future. Last week on the 16th we had a powerful lunar eclipse. The emotional imprint from this day along with the lurking resolutions will stay with us until February 2017. This is what we are looking at this week along with Mercury ending its retrograde phase on Sept. 21. This week we are proud to recommend two outstanding perfume houses:
Therapeutate Parfums
and
Carlen Parfums.
Aries
This past Friday was not the usual day at work, and besides the fact that you may have stayed busy until late, it has opened up a story or a pattern from the past that you needed to confront in some ways. Even though we are not talking something visible for you and others, stay pro-active and give yourself time to resolve it. During the week the few annoyances and setbacks at work will disperse. From Carlen Parfums sample
Butch Femme
.
Taurus
You may have found yourself this past Friday in a place where someone was more intense than usual in expressing emotions towards you. You might not have been able to sustain the player role for a very long time, so bring clarity to your romantic situation. No one should suffer over love in the long run. The creative project possibly involving children will get some fresh energy during the week. From Therapeutate Parfums sample
Cardamom Rose.
Gemini
It is not every day that your current place of career turns out to be helpful in solidifying your housing situation. Something like that may have happened this past Friday and it could turn into a mini-trend. This resourcefulness is exactly what you need to be part of your career. If you had a block in your current living arrangement status, it will come to a resolution during this week. From Carlen Parfums sample
Aztec Noir.
Cancer
Your international connections started to buzz around you this past weekend and it may turn out to become a life changing chain of events. Those people, or maybe just (their) ideas, coming now from far will help you to adjust your perspective to your reality, and see that there are many more options than you thought. You will finally start to think more straight during the next week, and people will not have to wait so long for your decisions. From Therapeutate Parfums sample
Exotic Flower.
Leo
This past Friday you may have experienced an unusual depth and even emergency upon your current emotional state. Don't brush off what happened this weekend, because if you don't deal with it, you may suffer in the long run something like a low self-image. The financial situation will improve for the better this week. From Carlen Parfums sample
Coco Flor.
Virgo
This past Friday you partner somehow gave you a lot of food for thought. It could be a mini test in a step towards strengthening your relationship. I wouldn't call it a crisis, but a need for a new approach in the face of a situation where both of you are intensely growing as individuals. If you were afraid to think certain thoughts during the past month, next week you will make peace with your mind and embrace them. Finally you can bring them out without any risks. From Therapeutate Parfums sample
Chrys 14.
Libra
You probably still remember how you felt this past Friday at work. Something was triggered and deeply resonated with you, making you possibly even concerned with your health. It may have made you think of your past goals which somehow have undeservingly gone to the backburner. It's a good time to bring back something that you miss from your past, maybe even an old job or coworker. From Carlen Parfums sample
Viridescent.
Scorpio
This past Friday you were a sweetheart at your best. Hopefully you didn't miss the opportunity to share your deep and genuine love, which in your case doesn't come very often. The more you were proactive in showing your affection, the longer it will resonate with your current and potential partners. From Carlen Parfums sample
Metals.
Sagittarius
This past Friday you may have experienced a strange harmony between your family and your professional goals. That doesn't happen every day. It's a good sign that conflicts don't really need to exist, and that they are actually an opportunity for a merger which can benefit both sides. If you had a sudden revelation about starting a new business from home, make sure to follow up on it. It may have come from a greater depth than you thought. From Therapeutate Parfums sample
Osirius
.
Capricorn
There was a lot on your mind this past Friday and you may have shared more than you wanted. You should welcome your greater need to communicate what's on your mind, because this is how you truly positively impact and inspire people around you. You are a natural leader, even though at this point you don't recognize it as much as the others. From Carlen Parfums sample
Men of Blame.
Aquarius
The past week was all about you seeking the sense of security and maybe understanding it from a different point of view. Your partner may have touched your great sense for sharing. On a practical level this week could bring some financial resolutions for joint investment that you will need to work out. If you partner was somehow absent during the past month, now he/she is coming back and giving you more attention. From Therapeutate Parfums sample
Modern Patchouli.
Pisces
This past week your heart may have been so overflowing with emotions that you weren't sure if you were extremely joyous or experiencing distorted self-love. Again and again it will depend on the level of trust that you have towards your current or potential partners. Get away from the fear of being dependent on someone, and get into the state of mind of a healthy co-dependency. You know that things are never black or white, so don't act like they are. From Therapeutate Parfums sample Royal Water or Taosi.

Zoran Cerar - Hieronimuss loves delicate and natural fragrances since his childhood. He is also an incurable astrology addict since 1984.
With his astrological insight, he helped many restless souls with advice related to personal growth, relationships, and career choices. He holds a PhD in German Literature and teaches at a few Colleges in New York. His web site astroknowlogy.com is a portal for sharing astrological experiences and knowledge, and here he offers his astrological readings and reports.
MEH
énigme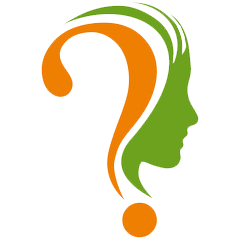 With it being mercury in retrograde explains so much about my strange weekend. It has been the strangest yet most unexplainable weekend I've had in a long time.
Sep
20
2016
enigmaticessence
Looking forward to Mercury retrograde being over! It wasn't Friday that was so bad. It was a strangely excited, out of sync or irritated Sunday for everyone I observed. Perhaps a delayed reaction.
Sep
19
2016
BrookeRoss
I Make up to $90 an hour working from my home. My story is that I quit working at Walmart to work online and with a little effort I easily bring in around $75h to $86h…Go to this website and click tech tab to start your own business...
Go this web.... 14EARNPATH.COM
Sep
19
2016
caribbeanislander

Totally accurate, I just cannot figure out how you do it. Really fantastic and gave me the "push" to start something I was mediating the entire weekend. Thanks!
Sep
18
2016
GodlyGil

Zoran, it is scary how accurate your predictions are for me each and every week. Thank you for what you do.
Sep
18
2016
zzzstargazer

Oh it's been a Mercury retrograde? That explains a lot!
This horoscope was pretty spot on! I'm intrigued to sample the suggested
Sep
18
2016
Add Your Review
Become a member of this online perfume community and you will be able to add your own reviews.