New Fragrances

Police TO BE Mr Beat, TO BE Miss Beat
Under license by Mavive, the new fragrant duo by the house of Police was launched. It belongs to the TO BE collection characteristic for its unique skull-shaped flacons. The new fragrances To Be Mr Beat and To Be Miss Beat will offer a "trendy concept that represents youth, energy and modern elements by combining two accessories that young and active people must possess: a headset and perfumes."
Under the influence of the pop art movement, the vintage style of skulls is taken out of its usual context with a new interpretation and connection between music and perfume art. The new design embodies a youthful and free spirit, the skulls are accentuated with intense colors (bright blue and cherry red), while the earsets are colored in strong green and dark blue, in contrast to the flacon colors. Silver details on the bottle leave an impression that music is playing.
TO BE Mr Beat was constructed as an aromatic-fougere fragrance whose top notes blend apple sorbet, cardamom and bergamot. As the fragrance develops, notes of lavender, sea chords and patchouli are supported by the warmth of leather, cedar and vetiver.
POLICE TO BE MR BEAT

edition 2017

apple sorbet, bergamot, cardamom
lavender, sea notes, patchouli
leather, cedar, vetiver
TO BE Miss Beat was announced as a floral-oriental-fruity fragrance with notes of intoxicating flowers enveloped with creamy, oriental and addictive aromas. The perfume features scents of lily of the valley, coconut blossom, black currant, white peach, rose, heliotrope, cashmere wood, woody-amber chords and vanilla.
POLICE TO BE MISS BEAT

edition 2017

lily of the valley, coconut blossom, black currant
white peach, rose, heliotrope
cashmere wood, amber-wood, vanila
ASSORTMENT OF THE COLLECTION:

TO BE MR/MISS BEAT Edt/Edp 40 ml €24,00
TO BE MR/MISS BEAT Edt/Edp 75 ml €34,00
TO BE MR/MISS BEAT Edt/Edp 125 ml €44,00


Mavive press release

Author:
Sandra Raičević Petrović

Fragrantica Executive Editor, Writer and Designer

Translation: Ina_Mo
Marie69

Statement of our society and where mass perfume is today...LAWD AVE MERCY PON HUS
Jan
11
2017
CGV

Police should be arrested by the POLICE to put out this tasteless, crowd dumbing design. Actually together with Diesel (BAD) and Paco Rabanne (One Million and Invictus) they are guilty of flooding the fragrance market with these horrid bottles. My goodness where are the days when MEN looked at the shelves and saw Eau Sauvage, Fahrenheit, Insensé or Havana in their well crafted, imaginatively designed bottles....
Jan
09
2017
Fragaria

smellysmellerson
@Objections - As far as I'm concerned the musical genre 'dupstep' is now re-christened 'DUBSTUB', and I will refer to it as such from now on. Loooooool!!!
Jan
07
2017
ms. m

Thank goodness they are color-coded so that no one accidentally crosses the gender barrier and - what - explodes?

Kitschy can be fun, but these bottles look like they were designed by webcrawler bots that were programmed to find four or five yawner trends past their expiration dates and jam them together at random.

And what does it mean to have the sprayer drilled into the top of the skull? Is that a double reference to Indiana Jones movies - both crystal skull and chilled monkey brains?
Jan
06
2017
lesecretforme

Well in the defense of "police"
Their "to be" range is all skull bottles so this is of no surprise to me. Not everything has to be elegant and sophisticated. I don't personally care for skull shaped anything lol but I wont sneer at it either. Live and let live.
Jan
06
2017
twlahue

the worst advertisement campaign ever...
Jan
06
2017
Dorjee

Oh gosh, what a pair of hideous bottles!
And just by looking at the female one's notes, completely synthetic I guess? Anyone bother trying em out actually? Yeah, maybe teens.
Jan
05
2017
Objections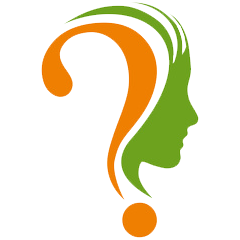 Hm. Cant speak on the fragrance, but I do know those bottles look like something the kid who listens to too much dubstep and watches minecraft lets plays on youtube would die for. LOL Smellysmellerson you said dupstep and I had no idea I made a typo myself cause I wasnt getting it, then I realized. Dubstub. DUR. Well.. It could be a fitting name!
Jan
05
2017
Beftus

Where is the perfume police when you need them?
Jan
05
2017
blake.lee

I like the bottles. Sometimes it's nice when art isn't taken so seriously. Everything can't be a masterpiece. Occasionally, I think we should all enjoy the tacky, kitschy and vulgar elements of art and fashion.
Jan
05
2017
corkscrewcurly

I LOATHE these skull bottles. They are just nasty.

It's a shame as I have To Be Rose Blossom, which is a pleasant fragrance.

I am sure some people are put off buying the fragrances because the bottles are so tacky.
Jan
05
2017
smellysmellerson
the ad and those bottles....deep deep cringes
Jan
05
2017
paneradfisk

I'm not that fond of such a gendered ad and bottles. Seems quite outdated, not very modern approach and it doesn't intrigue me. Even if one doesn't care that much about gender stereotypes, the bottles are tacky. It screams cheap material and carelessness.. At least they are quite amusing to look at. Maybe could have worked 10-15 years ago?
Jan
05
2017
Add Your Review
Become a member of this online perfume community and you will be able to add your own reviews.