New Fragrances

Sammy Sweetheart Dangerous
by: Sanja Pekic
Samantha Giancola or so-called "Sammy Sweetheart" is the star of the American reality show Jersey Shore. This year, she introduced her first perfume named Dangerous, advertised as "dangerously sweet…just like Sammy." This "dangerously sweet" fragrance is described as exciting, endearing and sexy. The sugary floral composition contains notes of mandarin orange, almond, jasmine, honeysuckle, vanilla and brown sugar.


Top notes: mandarin, almond
Heart: jasmine, honeysuckle
Base: vanilla, brown sugar

Dangerous is available in bottles of 50 ml, limited edition, and can be ordered at the official website at the price of $ 20.

nattonline

I don't even have to look at the note because the bottle itself is so boring-looking (but heck it's just $20) Actually, the bottle is a total ripoff. Take a look at Trussardi Python Uomo, everyone.

Interestingly, there is Dangerous for Men on the website. Hmm...
Mar
15
2011
vetiver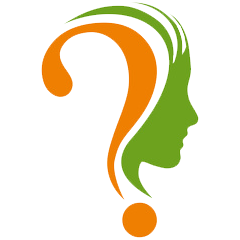 Just being curious about it...who knows? maybe it is good !

I hate the tv program...well i think i never watched it..maybe just half an episode and it was too much for me...

BUT PERFUME IS PERFUME...so..maybe it is nice...i would like to smell it :)
Mar
15
2011
sixthscents

This is proof the world's coming to an end...
Mar
14
2011
lucifera

LOL! whats next, snookie's love potion? ;-p
Mar
14
2011
Danimm1986

Ohhhhh dear. Flowery fist pumping!
Mar
14
2011
Paradelle

The notes sound incredibly boring. The bottle looks like a deodorant container. And "Jersey Shore" scents brings urine-stained sweaty shorts, dank alcohol, dirty underwear, and Axe body spray to mind.
Mar
13
2011
maatgirl
I can just imagine what this smells like: hairspray, sweaty hairy armpits, and a yeast infection...ughhh...
Mar
13
2011
SenecaWhite

First they had books, now they're launching perfume? What else is next? o_O
Mar
13
2011
Helsinki

Bitches will love this.
[Sam: "I'm the sweetest bitch you'll ever meet]
Mar
13
2011
Wynter

LOL. Does anyone really want to smell like one of the girls from Jersey Shore?
Mar
13
2011
boardbat

all i can say is:
OH MY! are they kidding?
Mar
13
2011
Mushroomfat

This, I imagine, would smell cheap and useless with no originality or imagination. She probably used the flavors of all the lip-glosses she had in her purse at the time to come up with this "Wull ma hundbug ulwaehz smallz gud so yaaah"
Mar
13
2011
Add Your Review
Become a member of this online perfume community and you will be able to add your own reviews.