Happy New Year to all of you! 2016 has finally come: champagne was enjoyed, gifts were received, and here's to wonderful days for the rest of the year. Why not spend a couple of them in fragrant discussions? On the first day of the year, we invite you to talk about the perfumes you wore last night, and to explore ideas of scents associated with the long winter holidays.
Bakery
This gourmand subcategory more than others is associated with winter, New Year's Eve and long evenings at home: the smell of vanilla, melted butter, flour and whipped cream usually linger from the kitchen (and everyone loves it, right?).
If for any reason you are living without buns, cupcakes and bread, you can use the power of perfume: for example, absolutely lovely Lann-Ael by Lostmarch (the most beautiful smell of vanilla biscuit forever and ever); tender and milky Miroir des Envies from the "mirror" collection of Thierry Mugler; or the king - Jeux de Peau by Serge Lutens.

Curious noses can recall S by Shakira (a wide range of sweets - from the flowery to the biscuit through caramel and vanilla); vintage Ferre by Ferre (the biggest mistake is to judge it by notes); and Lait de Biscuit by Chabaud (yes, milk and hot biscuit crust - so comforting babe).
Gingerbread
It's unbeliveable, but the recipe for gingerbread has been known for more than a thousand years; initially these cookies (or cakes - depending on how you cook them) gained popularity in Europe, and reached the United States a bit later. Curious fact: they are called «ginger» but we also add some cinnamon and cloves to the dough, and even a bit of cocoa (it has little effect on taste and scent in such amounts, but gives color).

As a big fan of spicy biscuits in life and in fragrances, I declare that the best recipe is by Demeter: just try their Gingerbread, and you'll know what I mean. For those who want a little biscuit (and lust), try Back to Black. If you don't want to share your cookies with the whole office, give Le Fou a chance (let's forget all stereotypes for L'Imperatrice and the entire series).

Dry, slightly harsh gingerbread can be found at the bottom of Nuit de Noel. In Belle de Minuit it's more «ginger» than the «bread», but it is also great - more bakery, good and different!
Champagne
The main festive drink, associated with the New Year is firmly and inextricably champagne, the aroma of which (as any other alcoholic beverage) is heavily dependent on materials from which it is made. We'll discuss the subject a bit later. We can enjoy
Champagne
by YSL
(obviously in the original packaging and with proper name); drunk, vulgar blondes in
Vraie Blonde
; and playful sparkles in
Pink Molecule 090.09
by the great hoaxer Zarko Pavlov. Vera Wang with
Pascal Gaurin
added frost flowers to the brut (
Floral Rush
by
Vera Wang
), and Marc-Antoine Corticchiato drinks some vodka with champagne (
Ambre Russe
) - and wins.
Mulled wine
Mulled wine is a good choice for celebrating the first days of the year with friends in the bar or at home - you can make it by yourself, but don't forget to check the smell of
spices
(it does matter).
The wonderful smell of mulled wine appears infrequently in fragrances, but there is, for example, nostalgic Elephant, strict Rousse, scatty Noel au Balcon and tickled Messe de Minuit.

And a big secret: the Basque country has given the world not only the really weird language, but the most correct scent of mulled wine, and it's called (don't try to remember) Un Jour a St-Jean-de-Luz.

That's simple.
Tell us, which perfume did you wear last night?
Do you associate the scents of champagne, mulled wine or bakery with the holiday season? Which is your favorite festive fragrance?
| | |
| --- | --- |
| | Juliett Ptoyan is a perfume journalist who collaborates with several glossy magazines, organizes perfume workshops and regularly writes for her own blog, bouquetjuliett.ru. |
gypsy parfumista

New year's eve DAY-D.S.H. December oil
NIGHT-GUERLAIN Vol de Nuit (first time ever!)

Gingerbread somewhat, with holiday season (better known to us pagani as Saturnalia) but champagne for new years of course! I don't like the actual spirit *rubber legs, spinning head & all* but love it in perfume (esp YSL Champagne/Yvresse, which I sadly forgot along with Messe de Minuit in my yule roster!). Yule 2016 mayhaps...

Festive scents??! DSH December Holiday No. 10 (2011) more than any other EVER. ELdO Noël au Balcon, CARON Nuit de Noël, YR Mandarine Noel, DSH Three Kings, and House of Matriarch Devotion. Incense...I guess, along with balsam spice and a burst of citrus, says Peace on Earth Goodwill to Men best to me in fragrance.

Happy New Year everyone, brightest blessings and smell swell!!
Jan
04
2016
Chenet

I am a Chanel n°5, but, because I got as Xmas present an Elizabeth Arden Green Tea set, I started the last day of the year with this one, a beautiful experience! Then, I came back home to take my last bath of the year, and I decided to wear my next Xmas present, I wore Annick Goutal Petite Cherie eau de parum, very elegant scent, clean and fresh! Great fragrances to receive the new year.
Jan
02
2015
Jillita

Happy New Year!

I wore Tabac Blond to remind me of late nights, past, and enjoyed it even more, when I stepped outside in 20-degree weather. It was smoky, cozy, but strangely floral-fresh too, with all that divine leather it boasts. Perfect choice for the occasion.
Jan
01
2015
Celcey

Happy New Year Everyone!

I wore YSL Black Opium perfume. I was pleased that several people who hugged me complimented me on "smelling so good". I like that the scent develops as a cozy, comfortable, warmly sweet scent on my skin. Black Opium is definitely gourmand, but on me it is an exotic vanilla scent instead of the coffee so many others smell. I associate New Years Eve with sparkles and chilly winds, black ties and bubbles drinks. Everyone is so happy and gatherings are warm and inviting, and that is why I chose Black Opium this year.
I think skin wear is the key to wearing this widely popular scent. Our body chemistry is a catalyst for scent haute culture, and sometimes we over look that fact and spray only over our clothes.

Thank you staff and members of Fragrantica for making his site such a welcoming and enjoyable place.

Lots of hugs and best wishes for a happy, healthy and memorable 2016!
Jan
01
2015
interdite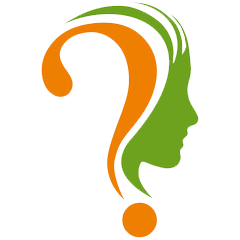 Like NLS and others, I stayed home and watched TV with a nice dinner. I was going to wear Angel edp if I went out, but since I stayed in, I decided to finally open my vintage mini of Bal a Versailles and wear that. Beautiful scent which must contain a lot of real labdanum since it gave me the usual "amber rash", but it was very pretty. Today, for the first day of 2016, I am wearing a scent that for me is synonym with new beginnings... Providence Branch and Vine. Probably my favorite bottle I ever owned.
Jan
01
2015
NebraskaLovesScent

Happy New Year, everybody!

My scent for New Year's Eve, which was just a quiet evening w/ the hubby eating good food and watching movies, was Jewelry of Heaven from Velvet and Sweet Pea's Purrfumery.

@raw umber, I love "crowd-sniffing," too. :-) It's really fun when I can identify a scent someone is wearing but that doesn't happen too often.
Jan
01
2015
raw umber

I wore Iris Prima, but I was way more interested in what other people chose to wear last night, as I made my way around town.

I picked up on a good deal of ROSES in my Russian neighborhood, and also a lot of Victoria's Secret body mist type fruity florals on the subway.

From men I detected extremely potent, almost solo-note Sandalwood while walking along the sidewalks.

If anyone smelled other people last night, please share your findings here too! What did you pick up on other people around town?

I love to learn about smelly crowds.
Jan
01
2015
Fugal

I went with Spicebomb. I find it to be somewhat "optimistic," while still being warm enough to hold up to a long, cold winter day and night. I had a quiet night with some friends so I applied it lightly, but I think that the cinnamon and vanilla (not listed, but very noticeable) were a great fit for New Year's Ever!
Jan
01
2015
nexangelus

It was a quiet one at home, as have been working the holidays again this year. So I wore something comforting rather than celebrational, if that makes sense? In the evening I layered Estee Lauder's Youth Dew Amber Nude with Miller Harris Fleur Oriental (which I have discovered now after a proper wearing, goes a little too powdery on me) and was in relaxation heaven. Red wine and movies saw the New year in this year. Here is to a sensational 2016 my fellow fragrance lovers : )

p.s. in the morning I did an all over body scrub with this lovely Tahitian salt scrub, so it put me in the mood for something very summery. I smelled of tiare and coconut....I layered these two, and smelled of big white summery flowers, banana and coconut all day - Profumi del Forte Vittoria Apuana & Vaiana Dea. Uplifting!
Jan
01
2015