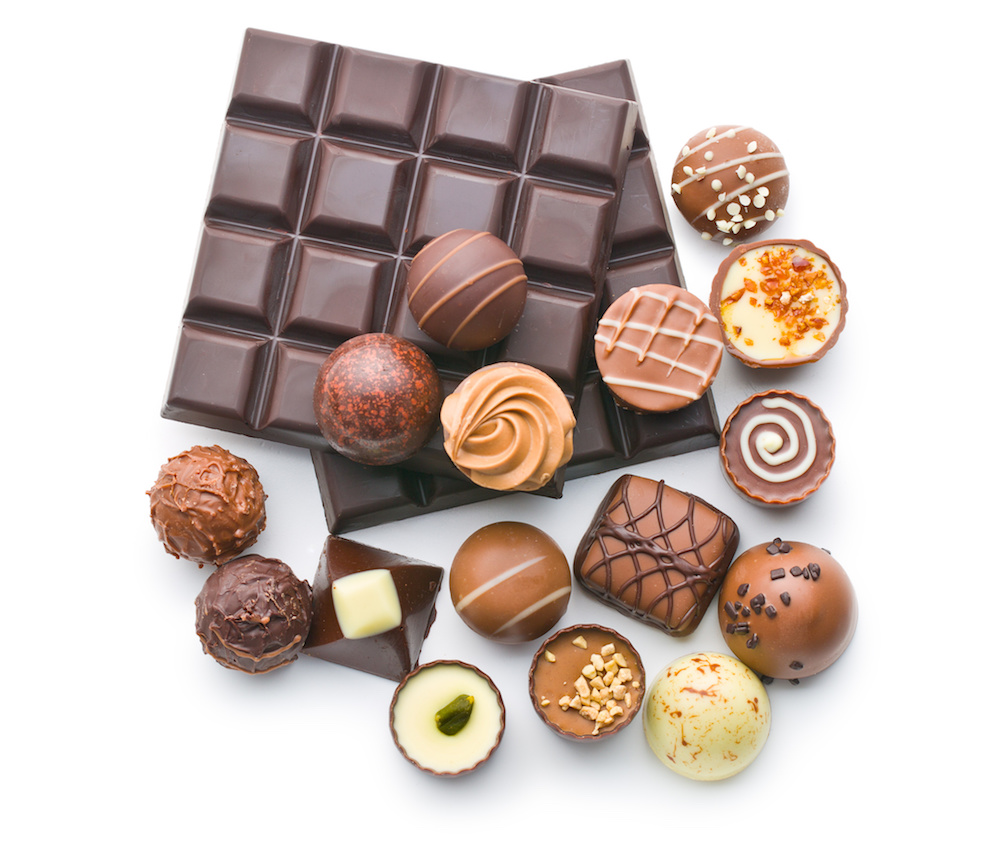 Surprisingly, one of the most popular genres of modern perfumery is also one of its newest. Many attribute to the rise of dessert-like fragrances - those offering chocolate, caramel, biscuit and even liquer notes - to 1992's groundbreaking Angel by Thierry Mugler and Clarins. And for the past 25 years, the market has seen an exctiing array of variations on gourmand themes.
So popular are gourmand fragrances that we've even dedicated a Fragrantica Forum discussion board specifically to them HERE. And last year we showcased chocolate fragrances in a Best in Show article that you can read HERE.
Today, our international writers offer some of their favorite budget-friendly gourmands, aromas that can be purchased for $25 USD or less. Please join in the conversation by leaving a comment below!

By: Elena Vosnaki, editor of Fragrantica in Greek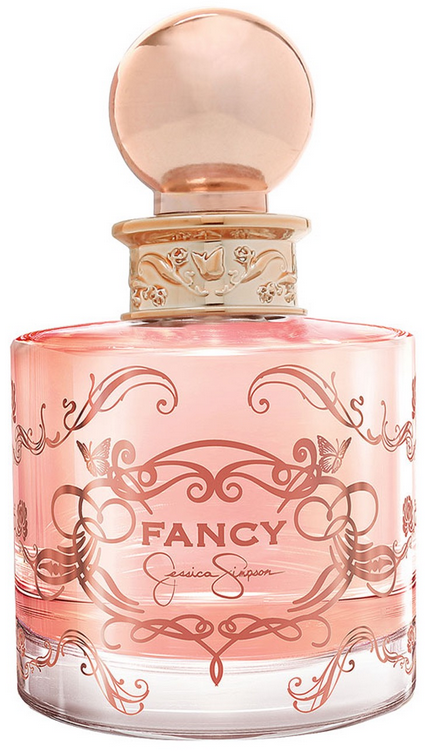 Talk about a double whammy! A gourmand and a celebrity scent too? No way am I going to even approach this within a pole's length, I thought. And here comes the Nemesis to my Hubris: I loved Jessica Simpson's Fancy the minute I tried it on! There is a balanced interplay between sweet, potentially cloying notes such as caramel and vanilla, but the judicious application of almond (as in bittersweet, fluffy, coumarin-leaning almond) and pear flavour manages to make Fancy a pretty perfume that ladies beyond their 18th birthday can carry without feeling like role playing a My Little Pony scene. Fancy that!
As I soon discovered, branching out, Jessica Simpson did a rather good work overseeing her entire fragrance line. If not her in person, then someone else surely did. I hereby fully admit that if given Fancy as a gift (I can't find it locally and have to order overseas) I'd wear the hell out of it on exactly those days when I want to feel like I don't have a care in the world. It's pure bliss, pure pleasure, unburdened by any kind of guilt. It's fun! That's priceless really, but you can buy a slice of fun for just $20.65 for 3.4 fl.oz eau de parfum right now on Amazon.

By: John Biebel, co-editor of Fragrantica in English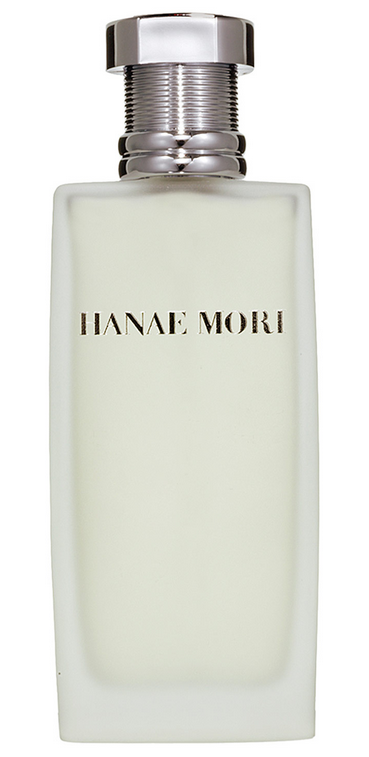 A gourmand that touches so many pleasurable centers in mind is the blissful, affordable Hanae Mori HM. It wears like a much more expensive and exclusive niche perfume, right down to its intriguingly understated frosted bottle and contradictory bolt-like cap. HM is a blend of berries, vanilla, wood and citrus that recalls summery drinks, fruit pies, refreshing eaux de colognes, many sweet and silky sensations balanced with a milk-and-amber base.
HM is marketed for men but clearly appeals as a unisex perfume - anyone could find something of interest here. Listed among its notes are many different flowers (rose, lily of the valley, orange blossom, iris) but they are carefully subdued here, gentle, warming. Nice, small touches like chocolate, lavender, lemon, oakmoss all contribute to a full, pulsating bouquet that tickles the tongue as much as the nose. The milk-like character pushes the gourmand feel so that you can imagine black currants and cream right at the table with you.
Despite being delicious, this is an elegant fragrance. It is refined, smooth, no abrupt edges or sudden changes. It wears like a gently arcing curve. For the reasonable price of $23.99 USD, you can add this refreshing, longevity-achiever to a new gourmand collection, or extend your expectations of well-priced perfumes.

By: Daniel Barros, translator/writer for Fragrantica in Portuguese

Seven years after the launch of the gourmand masterpiece Lolita Lempicka, the Italian house of Aquolina introduced a budget alternative that mimics the famous cotton candy / licorice accord present in the former. While Lolita has a distinct floral quality, mainly powdery, with the help of violet and iris, Pink Sugar is a more literal translation of caramel in a perfume format. As such, it is not as nuanced and sophisticated, rather straight to the point.
Pink Sugar, however, has some elaboration. It adds citruses as top notes, while hedione (an isolate from jasmine that exudes floral luminosity) prevents the scent from becoming too literal (who wants to smell like pure caramel?). The licorice note is very discernible and provides a "fake freshness" to the composition. Overall, Pink Sugar is an excellent alternative to those who have less than $25 USD to spend – for example, you can find a 50 ml bottle for $15 USD at Amazon.
Attention male audience: Although Aquolina discontinued Blue Sugar, I see no reason why you should not enjoy Pink Sugar as a unisex fragrance.
By: Sergey Borisov, writer for Fragrantica in Russian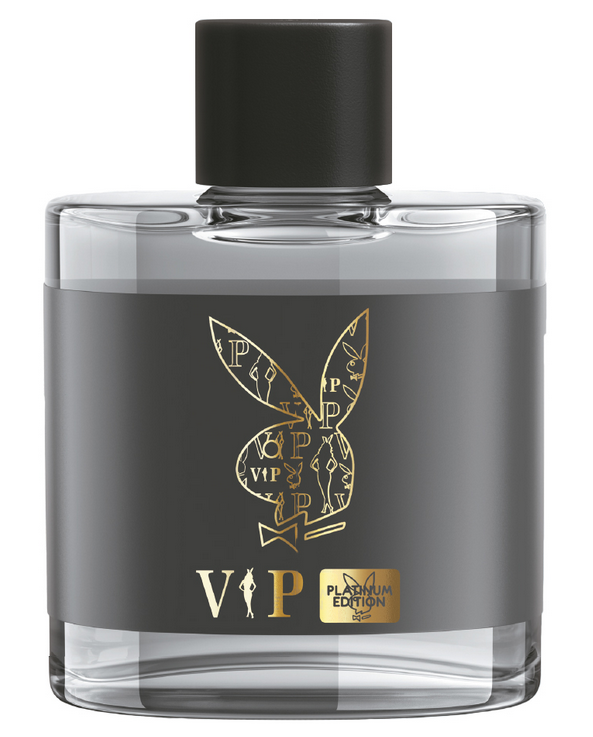 While officially classified as an Oriental Woody fragrance, Playboy VIP Platinum Edition is sort of a hybrid of two genres: modern masculine fougere and sweet gourmand. So you'll find green apple and green birch leaves in the start (Hugo by Hugo Boss), violet leaves in the heart with ozone aquatics (He Wood by DSQUARED²), and a good measure of sweet fougere in the base also comprised of musks, vanilla, and tonka beans (Le Male Jean-Paul Gaultier). Sweet gourmand notes of chocolate praline and lactonic sandalwood (Lolita Lempicka and La Vie Est Belle) make the fragrance so well-known and familiar for every girl, that no one could stand its seducing vibes.
As its name presupposed, Playboy VIP Platinum Edition was created to be the most perfect seducing weapon that has ever been bottled. Ummm, the result is not necessarily a panty-Dropper, but definitely nice and sweet. Like a One-More-Dessert-In-Every-Spray, with no calories. Maybe it's not so exceptionally original and singular, but it never claims to be that. At ~$12 USD with free shipping at Amazon no other masculine cologne can beat that. I, for one, had found its simple pleasures as a no-brainer supplement for lazy days with kids – they adore this sweet cologne on me. But when it's night time, Playboy VIP Platinum Edition cannot help. I still have to help my 3yr old daughter to take her pants off.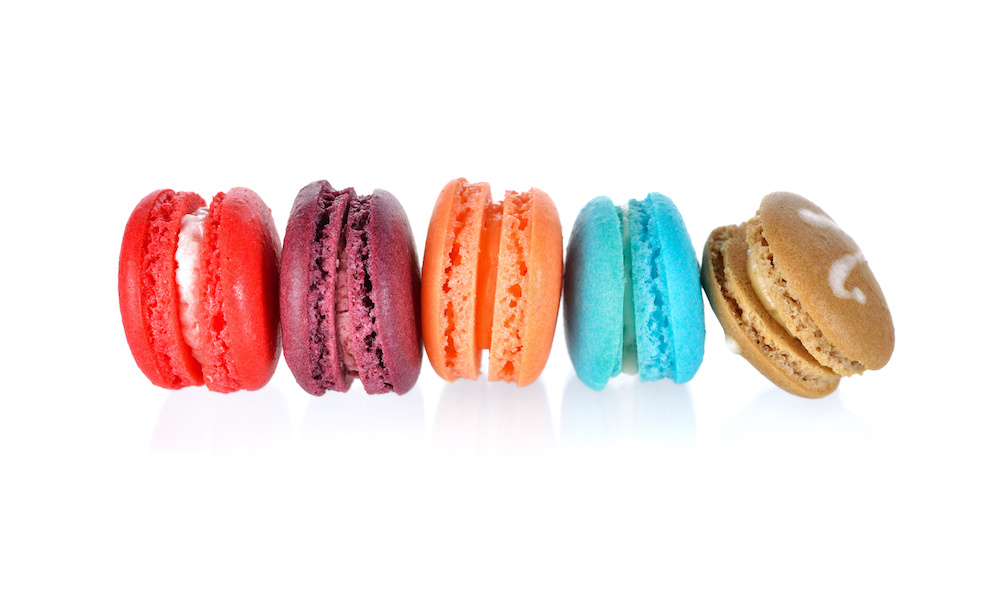 Le Couvent des Minimes
Cologne of the Missions
By: Stefanie Jähn editor of Fragrantica in German

The fragrant homage to the Maria Missions Franciscan nuns consists, according to Le Couvent des Minimes, of ingredients selected for their properties: Vanilla: soothing, Centella Asiatica: invigorating, Myrrh: refreshing, Benzoin: source of well-being, Chinese camellia: protective, Virginia cedar: vitalizing. The word choice "ingredients" is quite honest, as you'll find extracts and oils in the list of ingredients.
Freshly applied you can perceive an almost medicinally herbaceous green accompanied by a "boozy" woody vanilla, semisweet, not cloying and slightly reminiscent of Tonka and honey. A distant floral tune hums in the background, while the cedar takes a woody but soft center stage. Occasionally the scent impression takes a slightly smoky turn and even drifts into cocoa territories. If you produce your own vanilla extract by soaking vanilla pods in rum, you'll find the smell of Eau des Missions very familiar.
The warm and really relaxing coziness lasts not very long on my skin, only about 3-4 hours, but in all fairness, this is a Cologne and meant to be used quite liberally and repeatedly throughout the day, which is basically a real treat. Though discontinued, Cologne of the Missions is still available on the web. And if you're on a budget, check out the body & massage oil. At $15 USD for a 100ml bottle at Amazon.com, the oil is a great way to wear the cuddly, comfortable vanilla-boozy goodness of Minimes' Missions.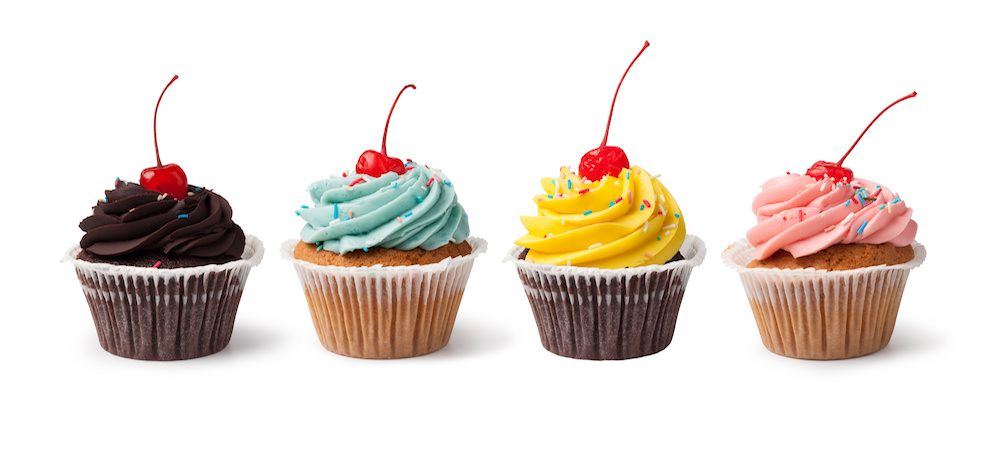 By: Marlen Elliot Harrison, co-editor of Fragrantica in English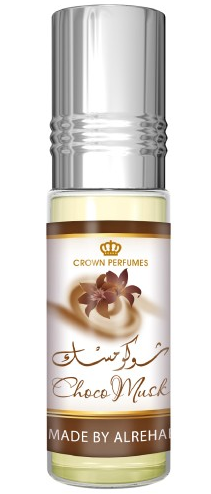 Just in case you haven't yet heard, Al Rehab's Choco Musk is a wonderful chocolate-marshmallow-incense aroma that has deservedly earned a cult following. Just look at all of the happy reviewers on its Fragrantica page who enjoy using it on its own or blended with other products! A 6ml roll-on (and a little of this goes a long way) can be found for about $5 USD on Amazon. Created by one of Saudi Arabia's leading fragrance manufacturers, Choco Musk offers a lot of chocolate (think powdery, sweet hot cocoa mix, marshmallows and all), a good bit of vanilla, and a touch of musk. Perhaps best of all, the sweetness is tempered by a hint of what I can only describe as incense, kind of like spicy woods. Longevity is excellent and sillage is moderate to heavy depending on how much you roll on. Choco Musk is also available in an alcohol-based spray but I haven't tried it...yet.

By: Rouu Abd El-Latif, editor of Fragrantica in Arabic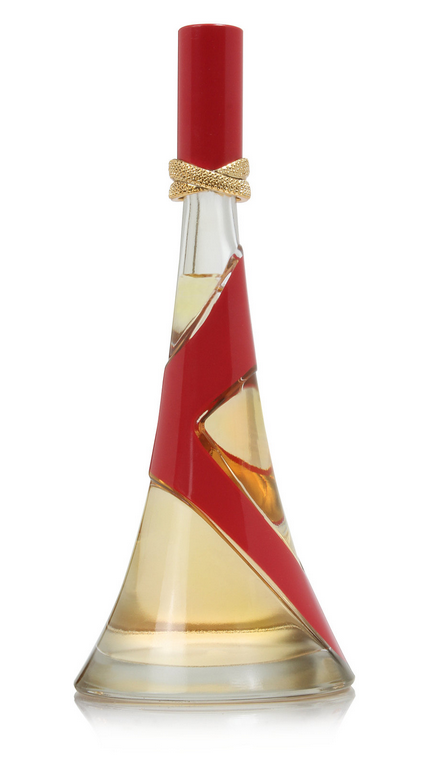 Price tags don't evaluate a fragrance's performance or smell – every perfume lover learns this fact while plunging into the scented maze. Whether you pay over a hundred bucks or only a few dollars is never the point. Experiencing great value of money for some celebrity and mass market fragrances - which are often affordably-priced - becomes kind of a habit; it took me some effort to pick only one budget gourmand fragrance!

Why Rihanna Rebelle?! Because it's "unique" and offers a great performance for the price. It opens loudly; opulent and intense with a coffee flavor commanding the top notes; it's intensive though never suffocating. It quickly develops into a coconut aroma, which although not listed can't be mistaken – it's dusty and slightly dry delivering a dusky cacao cloud. Rebelle moves between a cup of dark, freshly-ground coffee and a hot, melted semi-sweet mug of cocoa. It is well-balanced and a little bit candied. However, expecting a sort of creamy/milky drydown, the scent goes deep, sour and a little bit dry due to nippy ginger/chocolate notes; but while spicy, it's absolutely gourmand. This is a cocoon kind of scent; delicious, warm and cozy, very wearable and sexy - very exotic, likewise urban and modern. Offering a heavy sillage, amazing longevity and distinct projection. You can find it at Amazon for less than $25 USD.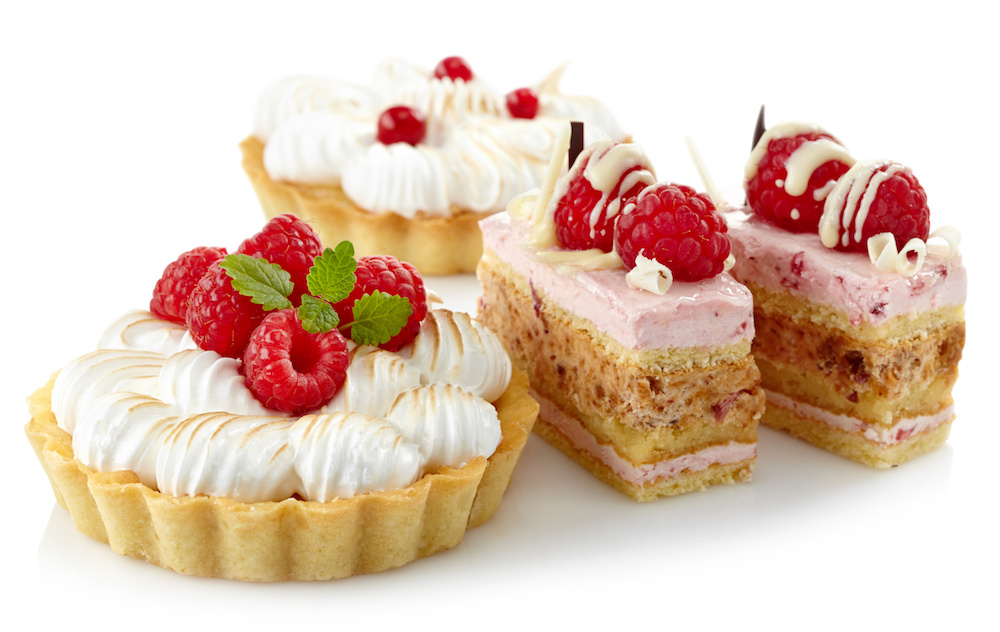 Which are your favorite affordable gourmands?