Fragrance Reviews

Sweet William by Ineke Review
by: Elena Knezhevich
I love wild carnation in the forest and in perfume. Since my childhood I have been attracted by its beautiful star shape and bright color. It didn't grow everywhere, but it was so eye-catching that when you spotted it, you would devote to it at least one grateful thought. In perfumes it was also my omnipresent guide from a very early age—in Red Moscow of Krasnaya Moskva. I was very curious about the carnation-based perfume Sweet William when I received a sample from Ineke Ruhland.

Being raised under the warm possessive care of Red Moscow and its many fragrant mirrors, I've grown used to thinking of carnation as a spicy warm flower with charisma, a flamboyant flower. Maybe its important role in all official events and meetings in the former USSR contributed to that. But keeping in mind the very romantic, light, slightly vintage style of Antropologie stores, I expected—and I was right—a romantic carnation I had no opportunity to smell before.


As it was stated in the press release (and I think that this line is the most important part of it, because it gives the right direction to your expectations and the mood), "it recently received some justified accolades when Kate Middleton included it in her bridal bouquet, presumably for both the lovely scent and the name." This is it—a romantic flower, a devotion of a young woman in love. Sweet William is a very tender wild floral bouquet. Spices, which just ought to be in a carnation scent, were poured in the most fine powder as if directly from the poem, "What are little girls made of?" Everything is nice in this lovely fragrance. As it comes from folklore itself, with such a name whose origin loses its trace in folk legends from different times. Even juicy peach smells like wet grass that shows the place where the flower grows in the wild. By the way, people who are not experienced in smelling wild flowers or don't have this particular plant nearby could imagine any pretty wild bloom. The bouquet will not lose its charm.
I believe Antropologie customers will find this fragrance very suitable to diaphanous gowns, pretty trinkets and folk-style patterns.


Author: Elena Knezevic (jeca)
Fragrantica Member
ANGELICA07

Due to the name I was hoping for a pear treat but it is not.
Sep
02
2012
jeca

Thank you! ;o)))
Sep
01
2012
exciter76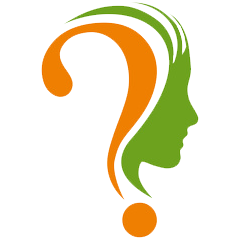 I don't typically like carnation in perfumes. There's always a tendency for perfumers to create a hyper-carnation that's too spicy and harsh. Going by your review (and well-crafted perfumes as Terracotta Voile d'Ete) I'm ready to give carnations a fair chance.

Great review, Elena! Oh, and Happy (belated) Birthday, fellow Virgo!
Sep
01
2012
chayaruchama

I enjoyed this one very much, Jeca !
It will wear very well in cooler months, with its woody-greenness underneath.

Happy Birthday to you-
With all due love and care from your Burgeoning Fragrantica Family !!! ;-0
Aug
31
2012
Add Your Review
Become a member of this online perfume community and you will be able to add your own reviews.