Sylvaine Delacourte is a woman that is passionate about perfume. In her rich career she has worked behind the scenes for many years in the perfume industry, restricted by commercial briefs inside a "strictly business" house like Guerlain, but now she's flying on her own talent. While being Guerlain's creative director, Sylvaine was responsible for the creation of the whole L'Art et La Matière collection and she also directed the creation of the Champs Elysées, Insolence and L'Instant lines among others. She has developed over 70 perfumes for the iconic French brand.
The brand Sylvaine Delacourte Paris has just been launched and it started with La Collection Muscs - a collection of five perfumes based on musk accords. Musk is, for Sylvaine Delacourte, a challenging starting point. She wanted her first collection to reflect the possibilities of musk, and so in each scent there is a blend of different musks, not just one. Two perfumers worked in La Collection Muscs: Anne-Louise Gautier for Dovana and Irene Farmachidi for the other four scents.
Dovana is a fresh and abstract scent that evokes the smell of Dove soap. Florentina is an homage to Iris, transparent and powdery. Lilylang is a very solar and summery fragrance based on natural Ylang Ylang of extreme high quality. Smeraldo is a green sparkle, evocative of an emerald and bearing some similarities with the mood of Sisley's Eau d'Ikar, only better, brighter and sunny.
My favorite is Helicriss, the stronger one, with an oriental mood. It is based on immortelle flower. And immortelle is a very difficult plant to manage in a perfume composition because it very easily gets overbearing or curry-like. Just think of Annick Goutal's Sables and you get the idea. Helicriss is, however, very clear and airy in this scent. I have to admit that all of the other scents in the collection are too soft for me. Helicriss is also soft but it has more depth. Immortelle is joined here by a fresh topnote of bergamot and it is uplifted by rosemary to amplify the aromatic freshness and balance the honeyed and spicy tones of immortelle. The base if made of patchouli and a touch of cistus, so it is very Mediterranean. It smells like the coast of Corsica, Spain or Portugal. The base note is made of Tonalid, a special musk that is one of the few musks that I enjoy. It has powdery and earthy aspects. Helicriss is very rich and multifaceted and it also lasts all day. It is, however, very faint and discreet. But this is the trademark of Sylaine Delacourte. Soft, fluffy cushions of scent.
I met Sylvaine in Paris, in an art gallery close to the Champs Elysées and we engaged in a quick conversation:
Miguel: Sylvaine, how did you go from working as Guerlain's creative director to creating your own brand? Did you get tired of Guerlain?
Sylvaine: I am not tired of Guerlain, because I love that brand so much, it's in my blood. But I wanted to have the freedom of working my way. To do the things I want. I wanted to have my own brand and be an entrepreneur at my own risk after working so many years under Guerlain. I needed a challenge.
Miguel: As a creative director, what is the main difference when you are working for Guerlain and for your own brand?
Sylvaine: It's the same. For example, I had total freedom when I was creating the collection L'Art et La Matière. I had the luck to have worked as I wanted. I was asking the perfumer to work this or that way and to use this or that raw material. Now it's the same for me.
Miguel: How would you define your personal taste of perfume?
Sylvaine: I like surprises. I like to play with contrasts. To work in an unexpected way and also to have challenges, I love them. Like, for example, when I was working on Guerlain's Rose Barbare: I don't like rose for myself but I decided to work in an opposite way. In the case of this new collection, I love musk and I love to wear it, so it was easy. It's really me. Vanilla is also me, but I can also work on woods, maybe. And citrus. What I couldn't do is oud. It's impossible for me, even if it's a commercial one, I can't. Sandalwood also. Animalic notes are also impossible. I don't like animalics.
Miguel: And is your brand a reflection of yourself?
Sylvaine: Yes, and also I wanted to do something new. You couldn't find in the market a collection of five different musks. Regarding the packaging, it's a metallic box and you can reuse it. And also the fact that you can only order it through the website.
Miguel: In a market full of intense scents, these are very soft perfumes...
Sylvaine: I try to work in a subtle way. My perfumes don't have a punch. They have presence but they are not punchy. I don't like aggressive notes.
Miguel: For your first collection you decided to work on musks. Are you already thinking about your new collection?
Sylvaine: Yes. We have to work in advance in order to launch a second collection a year from now.
Miguel: With so many niche brands coming every year, how do you differentiate yourself from the others?
Sylvaine: That's why I only sell through the internet and not in shops. You can buy not only the bottles but also a discovery kit for only 4 euros. And this is not only a sales website. It's really a place where I teach about raw materials. I am always available and you can have a discussion with me. It's pedagogic and interactive because it's part of my personality to share with passionate people.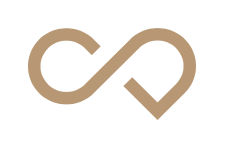 The Sylvaine Delacourte Paris collection can only be found on the brand's Official Website. the five fragrances can be bought in 100ml bottles of eau de parfum concentration for the price of 135 euros each. There is also a discovery set with samples from all the fragrances for only 4 euros.
| | |
| --- | --- |
| | Miguel Matos is a Portuguese journalist obsessed with perfume. Miguel likes to see himself as a fragrance curator, investigating perfume as contemporary art. He directs his own cultural magazine, Umbigo, and writes texts for museums and galleries. He is a vintage perfume collector and organizes regular talks called Vintage Perfume Sniffing and Olfatto L'Amore. Honorable member of the International Perfume Bottle Association. He did workshops for brands such as Versace, Grès, Roger & Gallet and Florescent. He also writes on beauty and grooming for Beautyalmanac.com. He is a Fragrantica writer, translator and editor of Fragrantica.com.br. |