Niche Perfumery

Tauer Perfumes L'Eau
by: Sanja Pekic
Perfumer Andy Tauer launches his new fragrance L'Eau within the Tauer Perfumes collection. L'Eau, scheduled to be released in May 2017, was inspired by the lemon tree in bloom on the porch of Tauer's house in Zurich and its scent in the crisp morning air. It is described as a fresh unisex fragrance, containing "an element of clarity and purity."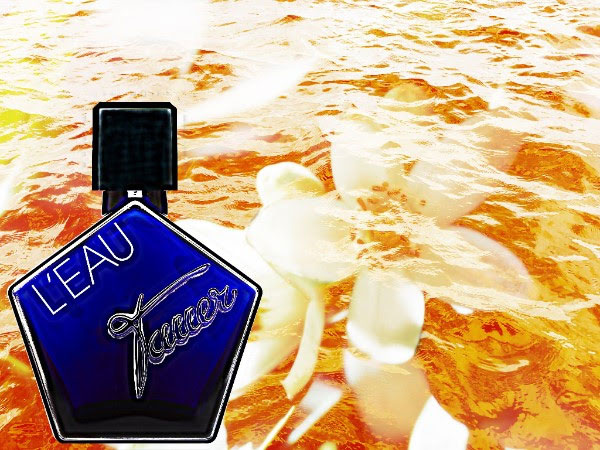 L'Eau combines the citrusy accords of Italian bergamot, lemon and oil of sweet orange in the top with fresh lemon blossom and shimmering iris flower in the heart. Bright nuances of musk are settled in the base, along with notes of ambergris, woods and sandalwood.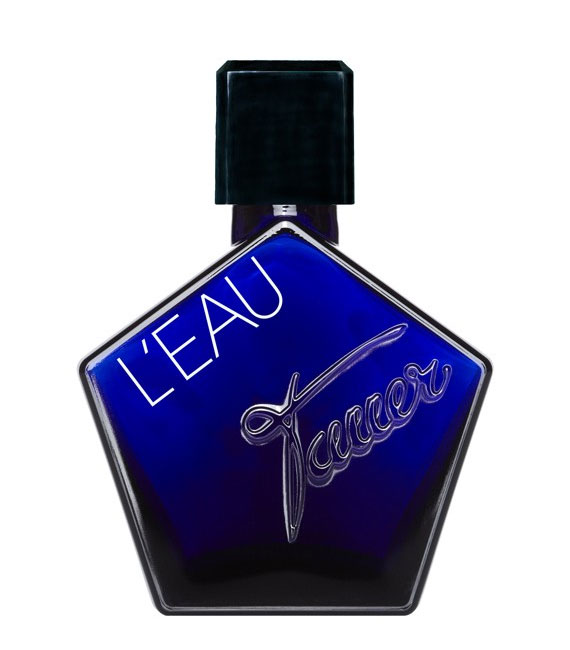 Top notes: lemon, bergamot, orange
Heart: lemon blossom, iris
Base: musk, ambergris, woods, sandalwood
The fragrance will be available as a 50 ml Eau de Parfum at the price of $105.27.
OTHER NEWS

"If you are located in the Zurich area: Mark your calendar. June 3d, there will be an event at Medieval art&vie, about my STORIES perfume line: these are fragrances that I only offer during events, talking to people, sharing stories, having fun and enjoying perfume together.

You can find out more about the stories here, on fragrantica.com.

And if interested in attending the Zurich event: Please register here. Space is limited," says Andy Tauer.
Sanja Pekić

Sanja joined the Fragrantica team in 2009 and writes and designs articles about perfume news.
AveParfum

Seems like a no-brainer, blind-buy-worthy fragrance because I love Andy and I love lemon blossoms. How can I go wrong?
May
21
2017
Islandaromatika

I've worn it for the past two days, and its stunning. An edp strength edt. It's fantastic!
May
20
2017
dlane1953

Lemons! I've seldom sniffed an EDP that makes me think of pure lemon oil, so redolent of the 'real deal', as this, but Andy has pulled it off, and with such originality, too. This is no light, ephemeral citrus frag, but one with the trademark 'body' and heft that I recognize in so many of his creations. Excellent silage, extreme longevity, and unisex, in my opinion. This is a brilliant addition to his collection. FB worthy. You've done it again, Andy, congratulations!
May
20
2017
jeca

Sounds like Chanel ;o)) Especially after Andy's take on Diorissimo, Chanel 5, Poison ;o) But I would definitely like to try this one.
May
19
2017
gusbac

@Germany: Etiket (Quebec) and IndieScents (Alberta) online both carry the Tauer lines and ship within Canada and no duty/brokerage, however L'eau does not appear on their sites yet. I'm sure it will soon.
May
19
2017
Seattle Dweller

@germany - lucky scent ships to Canada and will have it very soon.
May
18
2017
Germany

This looks great I love the woody musky base ! Too bad he doesn't ship to Canada.
May
18
2017
Jyrhara

I NEED this! Just the other day I was walking by a lemon tree in bloom and thinking how beautiful it smelled... But unfortunately I can't afford it right now... :-(((
May
18
2017
Filomena1941

I can't wait to receive my bottle!
May
17
2017
Islandaromatika

Woo hoo! Can't wait! Just ordered my bottle yesterday! An eau de cologne on top of a tauerade base? Yes please!
May
17
2017
XSX

I want it as well..the notes seem so appealing to me.
May
17
2017
NebraskaLovesScent

WANT!

I agree with the big totoro: perfect summer scent!
May
16
2017
the big totoro

Ooooo...I want to try this. It sounds perfect for summer! ;)
May
16
2017
Add Your Review
Become a member of this online perfume community and you will be able to add your own reviews.