New Fragrances

Taylor Swift Wonderstruck Enchanted
by: Sanja Pekic
In September of 2011, Taylor Swift launched her first perfume Wonderstruck. Since it has been a huge success, Taylor and Elizabeth Arden company decided to present its first flanker named Wonderstruck Enchanted.

"Wonderstruck Enchanted is the next chapter in the story of my Wonderstruck fragrance. Wonderstruck is about that moment when you instantly feel a connection to someone, but then there's that feeling of being completely enamored— enchanted—when you know a little more about that someone and still feel that strong connection," explained Taylor to wwd.
The new composition is oriental–gourmand, signed by IFF perfumers Loc Dong and Jean-Marc Chaillan.
It opens with notes of wild berries, pink poppy and passion fruit. Heart notes include peony blossoms, sugar-glazed champaca petals and white freesia. White musk, hypnotic vanilla and blonde woods construct the perfume's foundation.

Top notes: wild berries, pink poppy, passion fruit
Heart: peony, champaca, freesia
Base: vanilla, white musk, blonde woods


The bottle is designed like the original, this time colored in crimson red with golden details. Charms around the neck of the bottle include a bird, a flower, a leaf and a sparkling crystal. The fragrance is available as 50 and 100 ml Eau de Parfum, 10 ml rollerball and 200 ml body lotion.
Islandgoddess

Just purchased today without testing... I am almost out of Wonderstruck and decided to grab a replacement. I decided to go with this one instead. I LOVED the original Wonderstruck and was hoping for something similar but better? Enchanted is nice.... But very sweet. Reminds me A LOT of pink sugar sensual. Fruity and sweet at the same time. I'm on the fence... I still like the original one much better. Mildly disappointed.....
Dec
05
2013
jodes2121
When will this be released in Australia???
Sep
27
2012
almarie

I cannot wait to try this! I love her first fragrance and I own it so I will definitely be buying this one as well!
Jul
02
2012
SandraV

I like this bottle a lot more than the first one:has almost a Middle Eastern flair to it.I also like the notes more than the first-should be interesting!
Jun
30
2012
Princessanastasia

I like the bottle although it is a bit posh...But not quite sure about the smell ....Not my favourite definitely ....
Jun
29
2012
panda0410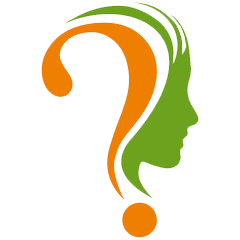 Malibu: Wonderstruck has definitely been released outside the US, its been available here in AU for months.

Im interested in trying the flanker, the original was nice enough to pique my interest into wanting to purchase so hoping for something good in this one as well.
Jun
29
2012
StormChaser
Loving the bottle.. and sounds interesting...
Jun
29
2012
jonr951

Please oh please be nicer than the first one and MUCH longer lasting! It already looks and sounds better so here's hoping! : )
Jun
29
2012
AmyChloe

To be honest, celebrity perfumes aren't the best perfumes out there, as we all know... but i really adore her and have read many good reviews of Wonderstruck, so i'm probably getting both, if possible.
Jun
29
2012
Malibu

Sounds nicer then the original.

Speaking of that; I'm not sure if Wonderstuck has even been released outside of the US yet. I heard that the UK release will be September.


I bought Wonderstuck in Las Vegas last year and found it 'Nice', but nothing special. So I'm not overexcited about this, to be honest.
Jun
29
2012
AliceRoses

I've been dying to finally be able to purchase Wonderstruck here in the Netherlands, I heard that it will be released in October. I really hope Wonderstruck Enchanted will not take two years to be released worldwide, like the last one, I just hope it will be released in all countries at the same time.. The notes do sound promising. Can't wait for both Wonderstruck and Wonderstruck Enchanted!
Jun
29
2012
sweetiepea161616

Why doesn't it say when this comes out?! I want to try it!! It looks great. I LOVE the original, so I'm sure I will love this. The notes look sugary sweet, just the way I like it!
Jun
29
2012
tank94

@Jomoves, it does look like Hidden Fantasy, huh?
Jun
29
2012
Jomoves

Here's hoping this isn't Britney Spears Fantasy: The Rip Off Scent Part II.
Jun
29
2012
tank94

I would've expected something a little more richer.
Jun
29
2012
smile4thecamera

This is going to be a super sweet flanker. I feel a cavity coming on....
Jun
29
2012
Sugar419

I really want to sniff this one! I don't like the original Wonderstruck, but this one sounds like something I'd really like!
Jun
29
2012
PinkLotus

Lovely one, makes me thinking of Taylor her beauty
Jun
29
2012
Ouch!

cute bottle. WANT!

:)
Jun
29
2012
sofeaabdullah

i am so looking forward to this one...:)
Jun
29
2012
abigail5328

This is great! Although the first one hasn't even reached the UK yet. So how long do we have to wait until 'Wonderstruck Enchanted' is released in the UK? Another year? I hope not!
Jun
29
2012
The Perfume Addict
Excited to sample this!! :)
Jun
29
2012
Add Your Review
Become a member of this online perfume community and you will be able to add your own reviews.