Art Books Events
The Fragrance Foundation Awards Winners 2013
by: Elena Knezhevich

The Fragrance Foundation has announced the winners of The 2013 Fragrance Foundation (FiFi) Awards today at Alice Tully Hall in New York. History of FiFi Awards here.
FRAGRANCE OF THE YEAR
Fragrance of the Year nominees are evaluated based on fragrance, marketing strategy, packaging and advertising.
FRAGRANCE HALL OF FAME
The Fragrance Hall of Fame Award recognizes a fragrance classic which has achieved legendary stature and been on the market 15 years or more.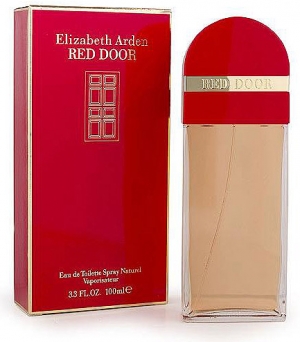 PERFUME EXTRAORDINAIRE
The Perfume Extraordinaire award recognizes the actual fragrance or olfactive creation. The award honors craftsmanship and measures the aesthetic beauty of the fragrance.
Robertet
PERFUMER OF THE YEAR AWARD – LIFETIME ACHIEVEMENT
The Lifetime Achievement award recognizes a perfumer's legendary body of work.
Alberto Morillas (Firmenich)
MEDIA CAMPAIGN OF THE YEAR
Media campaigns—including advertising in print and television—are judged based on innovative concept and resonance in the marketplace.
PACKAGING OF THE YEAR
Packaging of the Year nominees are judged based on bottle design, packaging and graphics.
HALL OF FAME
The Hall of Fame is presented to an individual who has brought extraordinary ingenuity, dedication and world-class creativity to the fragrance industry.



Linda Wells

, Allure's Editor-in-Chief

INDIE AWARD
The "Indie" Award recognizes a fragrance launched by a brand not distributed or owned by a large company and sold in under 50 stores in the U.S.
By Kilian Amber Oud
FRAGRANCE CELEBRITY OF THE YEAR
The Fragrance Celebrity of the Year Award honors a celebrity who has uplifted the world of fragrance.
RETAIL INNOVATION OF THE YEAR
The Retail Innovation of the Year award recognizes a retailer that executes a new world-class experience or service to promote fragrance sales at retail.
QVC
CONSUMER CHOICE
The Fragrance Foundation Consumer Choice Award represents the collective voice of fragrance consumers and names America's favorite fragrance ( from the list of finalists).
Congratulations to The Winners!
Elena Knezhevich founded Fragrantica together with Zoran Knezevic in 2007. Since then Elena has taken care of its design and content as the Editor-in-Chief.

Elena was born in Russia, studied Slavic languages and literature in Moscow, and lived in Sarajevo and Belgrade, where the idea of Fragrantica was born. Now she resides in California.

"I have had a nomadic life style since I was born, changing homes, cities and countries. I love having this island on the Internet that I built myself, to reach from everywhere and feel at home."
DivotDiva

Why do they have these awards already when 2013 is not over, and there are still new items being released? As for Justin Bieber being America's favorite, well that's just sad. Surely American women are buying much more of other perfumes. There are so many nicer perfumes out this year in much nicer bottles than Bieber's.
Sep
21
2013
MissTuxedo
This is a disappointment - to say the least. I'm not sure why I wasn't signed in for the last post.

This list makes me sad, with few exceptions. Robertet one of them. Deserved award.

Justin B? Seriously? There are thousands of perfumes to choose from. Lush, rich perfumes, yet these choices don't reflect that in my opinion.

Leads me to believe the politics involved must be invasive. :(
Sep
21
2013
Addict2Perfume

Justin Bieber…What! Do we have a bunch of 12 year old girls voting now? Seriously, the fragrance world has so much to offer from genius perfumers with exquisite tastes. It's disappointing to see a celebrity fragrance receive more praise than a perfume that is actually worthy of an award!
Aug
05
2013
gashdown

sarajean

These so called winners were bogus at best.
Aug
04
2013
PeerlessPerfume
I am shocked at the winners. They belong to the overly commercialized school of fragrance. How in the world could Girlfriend Justin Bieber win any kind of award at all? The bottle is grossly derivative of the work of renowned designer Serge Mansau And the fragrance screams cheap.

I am deeply shocked at this. ONCE, PARFUM WAS AN ART FORM!
Aug
04
2013
KateMkay

Is this for real? I can't even remember the last time I saw Red Door from EA in shops or know someone who likes it.The men's choice looks much better that women's.
And JB Girlfriend? Ugly bottle + generic smell+ poor longevity.
Looks like someone just sponsored this perfumes to win.
Jun
18
2013
laniblue

I didn't agree with any of the winners!
Jun
17
2013
PhaedraRose

Interesting- I had not heard of these awards so I googled it- there is a Fragrance Foundation listed in the U.K. which also had awards, and the results are different to those above which I assume was the U.S.A. division...I didn't think that Red Door was popular in the U.K!
Jun
17
2013
rickyrebarco

This seems to be insiders recognizing only other big name industry insiders. Interesting choices.

I totally agree with Florabotanica winning the packaging award- the bottle and box are pure genius and the scent is unusual and well done. I'm a little surprised to find it in 1st place; however, since everyone else seems to have put out mostly flankers in 2013, it may be well deserved.

But, lifetime achievement to Red Door? Arrgghh!
The only things worse are Sunflowers and Bluegrass. EA should have been awarded the worst so-called fragrances of all time award-lol.
Jun
16
2013
fiouu

Florabotanica really? I mean, as a stand alone perfume to spray on the air and smell it's fine, but nobody wants to smell like bong water. It's beautyfully crafted but unwearable (not unbearable tho)
Jun
16
2013
Scentrist

It's interesting to see that the judging is based less on fragrance quality and divided among 5 categories, which probably explains the outcomes. I won't rip on any scent here other than to say that we've already heard a ton from Fragrance Foundation on Amber Oud, and I'm unswayed by Taylor Swift and justin Bieber as choices. It seems that Fragrance Foundation is staking its territory less on 'innovation and creativity' and more on 'popularity and judge-appeal'. Pity.
Jun
16
2013
jamwires
Noooo, not Red Door! That scent haunts my memories of childhood, getting choked out by my Mom's sillage on the way to piano class! Blegggh!
Jun
13
2013
iranperfumer

انتخاب هر کدام از این منتخب ها کار بسیار سختی بوده است ولی همه را درست و بجا انتخاب شد تا هر کدام را بادقت و وسواس برای رای دادن گلچین شده . تشکر از همه دست دراندرکارن
Jun
13
2013
paulie86

not really interesting I feel like there we're way better fragrances out there that could have won but I guess it's all up to what the consumers like to each their own lol
Jun
13
2013
DarkViolet

I would have voted Dolce & Gabbana Pour Femme as Women's Luxury fragrance.
:)
Jun
13
2013
jeca

I am glad to see that consumers (and judges of women frags) are sooooo young at heart ;o))
Jun
12
2013
jonr951

GO Taylor! : )
Jun
12
2013
Add Your Review
Become a member of this online perfume community and you will be able to add your own reviews.