Becoming a fragrance fan essentially requires one to learn a new language, and there is quite a bit of specialized terminology that we use when we talk about perfumes: from the process of creation all the way to how we wear them. Many of these terms can be easily mixed up and so Fragrantica's international writers present a 5 part series to help us all build our vocabulary and clarify misconceptions.
Today, John Biebel of the Fragrantica website in English discusses 3 sets of often misunderstood terms. In the coming weeks, we'll present 2 more sets of terms to help us better speak the language of scent. Click HERE to read Part 1 in which Matvey Yudov of the Russian Fragrantica website discusses essential oils vs absolutes; maturation vs maceration; anosmia vs accommodation; and concentration vs strength. Click Here to read Part 2 in which Daniel Barros of the Portuguese Fragrantica website discusses designer vs mainstream; niche vs exclusive; and indie vs artisan.
Weight is the force exerted due to gravity, and one way that we measure. Most perfumers measure the component parts of their perfumes by weight and use highly sensitive scales to make these measurements.
Volume is the measure of matter that can occupy a three-dimensional space. It is expressed in cubic units. For example, a perfume bottle which holds 100 ml of perfume can also be expressed as 100 cubic centimeters.
An Accord in a perfume is a grouping of individual perfume notes which, when combined, create a whole new scent impression that exists in addition to those separate notes. Accords are often created for perfume smells that are difficult or impossible to gather from nature, such as the smell of peony flowers, gardenias, or lilac. Accords can also be more abstract or environmental, such as a green forest, wet leaves, or sea water on driftwood.
A note is a perceptible component within a perfume, and they are usually organized into the three areas: top, middle (also called coeur or heart) and base. It is used interchangeably to describe specific scents within a perfume's entire bouquet. So one may, for example speak of "bergamot top notes" or "vetiver base notes".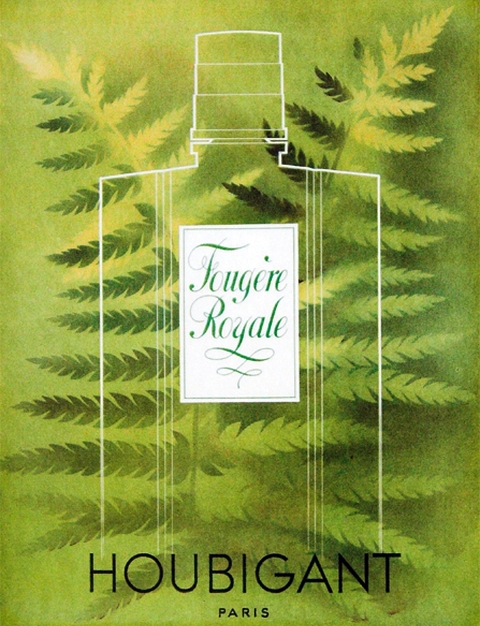 A reconstruction is a process by which a perfumer creates a fragrant component using a known blueprint from nature to guide them. It usually begins with a chemical analysis of original source material (such as violet), then recombining those components in a lab to reconstruct the violet. It has advantages because some of the building blocks of a scent are sourced more cheaply from a different raw material than the original. This process can also allow for more artistic freedom for the perfumer so that she can even reconstruct a flower as it would appear at a certain time of day, when certain components are at a higher concentration.
A recreation is a perfume that has been "brought back to life" through analysis of a sample, surviving records of a formula, or adjustments to a previous perfume to meet modern perfume creating standards. In the latter case, some materials are no longer available in ethically sustainable ways, such as animal-based musks, and they can be replaced as part of a recreation. Houbigant's Fougère Royale is an example of a modern recreation of a perfume from 1882.
| | |
| --- | --- |
| | John Biebel is an editor for Fragrantica living and working in Boston, Massachusetts, USA. He began writing for the site in 2011. He holds a degree in Fine Art from The Cooper Union in New York City and works as a software application designer and a painter. He began his own indie perfume venture, January Scent Project, in 2015. He has a particular love for perfume history, the chemical composition of perfumes, and interviewing perfumers when he travels. He writes two recurring columns: From the Forums, and Perfume in Technology. In the world of fragrances, John has a great personal attachment to certain classic perfume types like fougères and chypres, men's scents of the barbershop type, rose perfumes, and the perfumes of Serge Lutens. |