New Fragrances

Thierry Mugler Alien Aqua Chic and Angel Aqua Chic
The house of Thierry Mugler announces two new editions arriving on the market in March 2012. These are sophisticated, elegant and chic eau de toilettes that will bring the popular compositions closer to girls and women who prefer transparent editions—aquatic fragrances.
Both editions will not go far from the popular topic for which they are famous, but will be more transparent and purified with aquatic accords. According to Moodiereport , editions of EDP Angel and Alien contain 15-20% concentrate, while in the Chic Aqua editions the level of water and alcohol is replaced with hydrosol obtained by distillation of some of natural ingredients. Hydrosol is a process inspired by a traditional method of extraction —hydro distillation.
Angel Aqua Chic is composed of lemon, pink pepper and corn flower water lying on a base composed of patchouli and vanilla. The fragrance is available in a traditional star-shaped bottle, 50 ml EDT. The perfumer of the new version is Aurelien Guichard.
Alien Aqua Chic is a new version of Alien, created of ginger water, lemon verbena and freesia, on warm notes of wood and amber. The fragrance can be obtained in 60 ml EDT flacons. The perfumer of the new edition is Dominique Ropion. The two new editions will be available from March 2012 in Europe, Asia and US Travel retailers, in April in the Middle East, while in September they will reach South America.

Author: Sandra Raicevic Petrovic
(sandrina_bambina)
Fragrantica Executive Editor, Writer and Designer
Translation: Ivana (Ina_Mo)
orchid_84

In some ways I hope I DON'T like these new editions...Mugler's fragrances are so often "loves" for me that I am accumulating too many of them, lol. The cornflower and lemon sound interesting in the Angel edition. Although it seems odd to have no jasmine listed in the Alien edition...and I don't know how the freesia will work out. The ginger sounds like a tasty addition to the woods and amber!
Jan
10
2012
sweetnspicey

Exciting. Anything new from Mugler is exciting...whether I end up liking it or not is another matter.
Jan
10
2012
Ingrids

I like how this versions sounds...i'll be waiting for them :)
Jan
09
2012
Napper216

Hmmm... Although I love Mugler's stuff, my first reaction is 'eh.' However, the cornflower isn't used in any other fragrances listed here and the more I look at and think about it, the more interested I am.

Not gonna lie, though... I miss Angel Sunessence SO damn much!

As for Alien, the notes sound quite nice. Never tried the original, though.
Jan
09
2012
servana

I'm very intrigued by the new Alien.. The notes sound terrible (to me). Will it even resemble the original?? No jasmine =(
Jan
07
2012
Nadia Beatriz

I can´t wait to try this.. OMG March come quick please lool
Jan
07
2012
westyorks.angel
Cant wait for these , I ADORE Muglers perfumes !!
Jan
07
2012
chanelnumerocinq

I like aquatics so I'll be interested in these
Jan
05
2012
whiten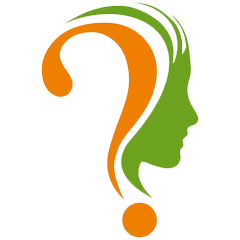 very curious,especially about alien version. hope these ones come to my country too!
Jan
05
2012
jenny2301
super excited for these!!
Jan
05
2012
elenian
Wow!!!! March will be THE month!!! I prefer Alien with the verbena.I think it will be suitable for the fall 2012 too...Nice investment :)
Jan
05
2012
Add Your Review
Become a member of this online perfume community and you will be able to add your own reviews.