Ghana-based Ghandour Cosmetics has announced the launch of Scent of Africa for Man and Scent of Africa for Woman, two new niche fragrances that are the first of their kind in the West African market. Naa Oyoo Quartey at NawMagazine.com has the scoop:
"Scent of Africa is very different from anything we have produced before at Ghandour. We wanted to introduce to the world a product that is truly reflective of the richness and splendor of Africa. Everything from the packaging to the branding and advertising of this product will disrupt notions of what it means to be an African brand," said Tanal Ghandour, the Founder and Managing Director of Ghandour Cosmetics which has been based in Ghana for over 20 years with operations also in 14 African countries.
We know that the fragrances were conceptualized in Ghana but developed in France, and beauty blogs suggest that the fragrances will be built around coconut and cocoa accords. But at the moment, there's little else to go on aside from the tagline, "Who I am is where I am from." Check out the video for the fragrances and let us know your thoughts on this exciting development.
Cari Romm at NYMag.com suggested this week that "Maybe Abercrombie Was Partly Right About Using So Much Scent in Its Stores":
Former mall rats of the internet, you probably know exactly what I mean when I mention the Abercrombie scent.... The cologne smell was so pungent you could catch a whiff from a couple stores away.... I say was, past tense, because Abercrombie has apparently toned down the cologne since the early '00s: In 2013, the company announced that it would be spraying 25 percent less of the stuff. Which is unquestionably good news, but also, a little bit, a sad story about a mishandled opportunity: done right, smell really can change for the better the way you feel about a store.
Interesting, as this topic has been making the rounds around news outlets. Essentially, scent is actually both relevant and significant to how we experience a shopping environment. What's been your best smelling shopping experience? Do you agree that scent might even encourage sales?
Yes, it's true, EVERYONE is creating fragrances these days. Enter Gwyneth Paltrow with an all-natural offering, Edition 01 from her Goop brand. Kristina Rodulfo at Elle.com reports:
"Fragrance which I've used up to this point is actually really at best not transparent at all and at worst very toxic," she tells ELLE.com, pointing out that the ingredient label "fragrance" can be used to hide a cocktail of proprietary, "endocrine-disrupting chemicals" messing up your hormones. Unsatisfied with having to rely on just patchouli at the health food store, she used her goop powers to create her own elevated take on a "sophisticated, complex, beautiful, and also completely non-harmful fragrance."
Might this be a new stage of natural celebrity scents? Are you curious about trying it?
What's it like to be a woman trying to break intothe largely male-dominated world of perfumery? Kathleen Hou at NYMag.com talks to Christine Nagel:
One of the most coveted jobs in the world is to be the in-house perfumer at Hermès. The company discount is a work perk on its down, but the best part of the job is that Hermès perfumers enjoy complete creative freedom — there are no budgets to dictate raw material quality or timelines in which perfumes are required to make their public debuts. After much speculation, the brand announced two years ago that Christine Nagel (creator of Narciso Rodriguez for Her and multiple Jo Malone fragrances) would succeed the much-beloved Jean-Claude Ellena. Nagel debuted her first perfume, Galop, a blend of roses and leather, last month. The Cut caught up with her in Paris to learn more about the one smell she cannot stand, how she broke through the male-dominated perfume world, and what it's like inside Hermès's secret leather vault.
Are you a fan of Hermès, their fragrances or Nagel's work? What are your thoughts on Nagel's interview?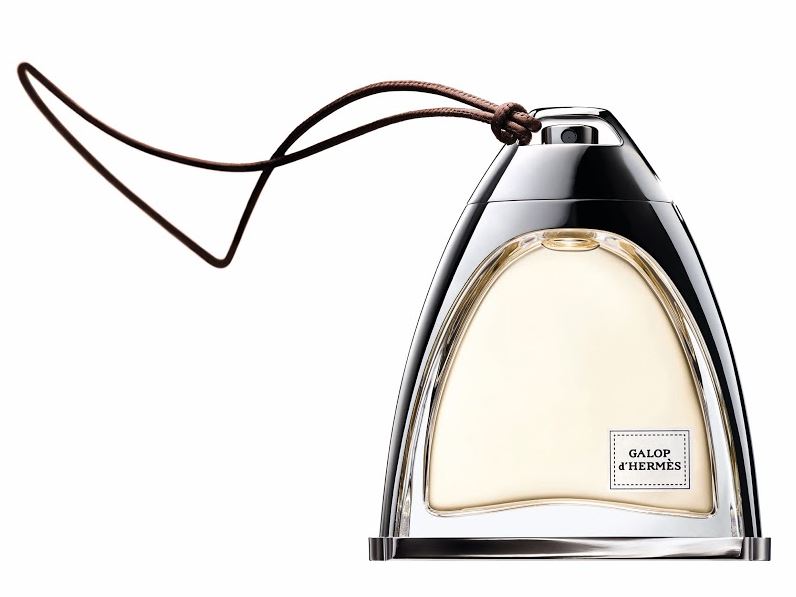 Jessica Matlin at Cosmopolitan.com offers an intriguing look into the way fragrance is being marketed and sold these days with a nod to the neuroscience behind the approaches:
Both images and words travel through the brain's memory and emotion centers — the hippocampus and amygdala, respectively. Language, however, has a longer journey. "This is why images of emotional events can be more powerful than reading about flowers and vanilla fields," says Eichenbaum. And whether a product is sold in-store or online, it's easy to be baffled by language. "A petitgrain essence with a cashmere accord?" "A dry down of mocha?" Even Choueiri admits such lofty descriptions of ingredients (or notes) can be confusing. Like with Replica's images and Black Opium's intrigue," Customers react to emotions — they don't really seek out or respond to [descriptions of] the notes," he says.
What do you think? I suppose there are only a minority of fragrance purchasers, such as readers of Fragrantica, who do indeed respond to notes, and so imagery and intrigue create a context that stirs curiosity. What most stimulates your curiosity about a new fragrance?
Have interesting fragrance news for us to share?
Leave a comment in the new Fragrance News thread HERE.
Dr. Marlen Elliot Harrison

Managing Editor & Columnist

Dr. Marlen Elliot Harrison's journalism in the fragrance industry has appeared in international print and online publications such as Playboy, Men's Journal, Men's Health and the New York Times. Marlen is also a regular contributor to BeautyAlmanac.com and works as a graduate professor, thesis advisor and faculty supervisor for MA programs in TESOL, Education, Writing and Literature. Learn more about Marlen by visiting www.MarlenHarrison.com.