The internet has been purring with news of the newest Demeter scent that gives "animalic" a whole new meaning. Rachel Krause at Refiney29 has the scoop:
After 15 years of trying, the brand says, they've finally managed to capture "the olfactory essence of the warmth and comfort of that purrfect spot, just behind a kitten's neck." You can buy it as a cologne spray, roll-on perfume oil, body lotion, shower gel, massage and body oil, or an atmosphere spray or a diffuser oil, if you really really really want your whole house to smell like cats. READ MORE...
So wet dog is a no no but Kitten Fur is worthy of a perfume. Interesting. What other animal-themed scents would you be curious to sniff from a bottle?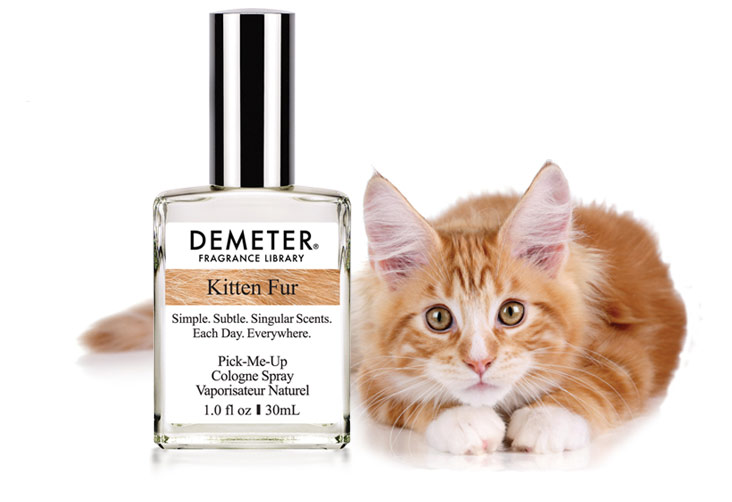 JR Thorpe at Bustle offers a truly outstanding overview of the relationships between scent, memory and emotion:
Scent has been a part of human civilization for thousands of years. Researchers in 2009 attempted to recreate a scent from ancient Egypt using analysis of the remains of a perfume bottle, while Roman writer Pliny the Elder famously raged against perfumes as "the most superfluous of all forms of luxury; for pearls and jewels do nevertheless pass to the wearer's heir, and clothes last for some time, but ingredients lose their scent at once, and die in the very hour when they are used." And wealthy Renaissance Europeans carried around balls of scent, pomanders, stuffed with resins, musk and ambergris, to hold next to their faces in noxious situations and perfume their clothes. READ MORE...
I really enjoyed this read and the embedded 2005 TED talk from Luca Turin (shown below). One of the topics raised in the article is the power of scent to help alleviate stress. What kind of aroma do you turn to in stressful times? Has an aroma you used to quell anxiety ever become negatively associated with anxiety?
And in Russia this week, department store GUM has launched a Putin-inspired women's fragrance on the heels of the previously launched Number One. Laura Burnip of The Sun reports:
Putin now has his own perfume – worn by women who 'admire' the Russian leader. The Russian president has launched the new scent, imaginatively called "Russian Woman". The scent, which has been inspired by the Russian president, has gone on sale at a Moscow department store overlooking Red Square. But any Vlad fans will have to hurry to grab a bottle, as only 1500 have been produced. The fragrance is called Russian Woman and was created by perfume company Leaders, costing up to £170. READ MORE...
What do you think of the bottle (shown below) and concept of Russian Woman? Curious? Which other leaders would you like to see inspire fragrances?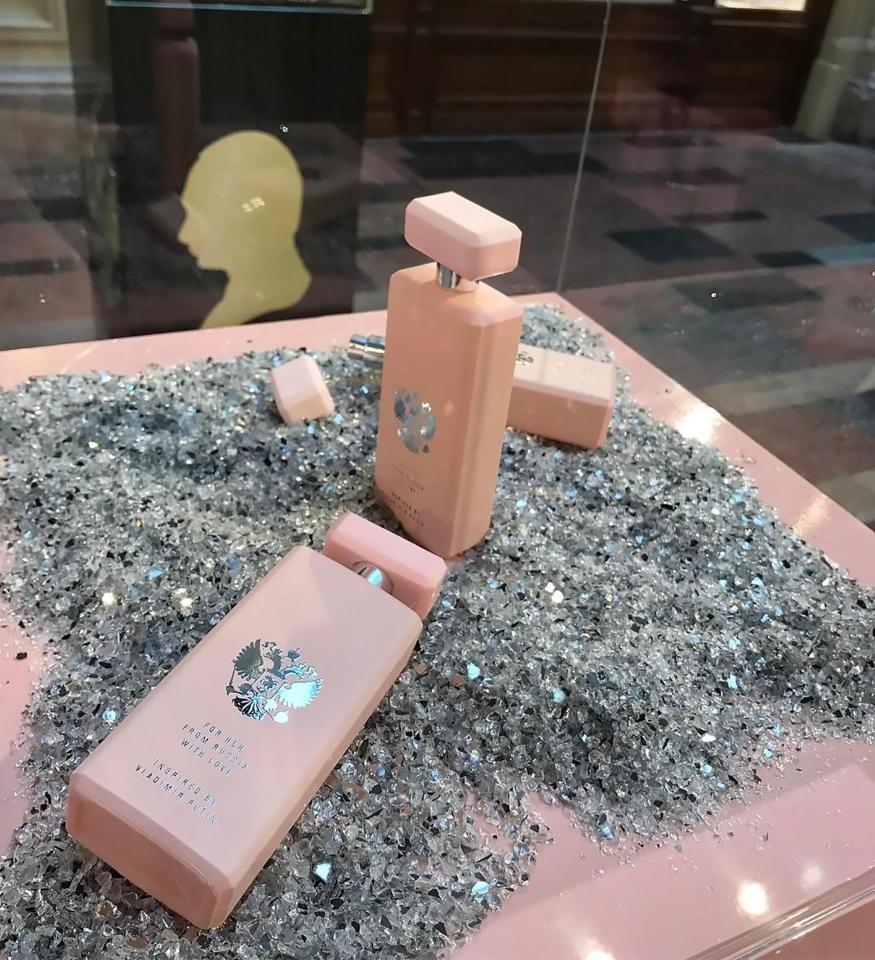 Becky Johnson at Huffington Post shares an interesting overview of the recent interview between Trish Halpin, Editor-in-Chief of Marie Claire, and screen legend Richard E. Grant; the two sat down to discuss how he moved from film to fragrance.
Monday's Leadership Track on the Shutterstock Stage closed with Trish Halpin, Editor-in-Chief of Marie Claire, interviewing screen legend Richard E. Grant, and his theatrical telling of how he moved from film to fragrance. Richard weaves colorful tales that took delegates on a crazy rollercoaster from when Richard was 12 and growing up in Africa, through his film career, to the catharsis of writing and directing a story about his own traumatic childhood. READ MORE...
You can watch the interview below. Have you had the opportunity to try any of the Jack fragrances yet? Which other film celebs do you think could inspire niche fragrances?
And Vogue editors pick 11 fragrances to stock up on this spring:
The best way to add a preemptive spring to your step this month? A veil of transportive perfume that builds a brighter state of mind with every whiff. It's a favorite trick of many Vogue editors, who calibrate their scent to the season. Here, 11 editors share the mood-boosting fragrance they'll be switching to as the mercury rises this month, from a classic citrus eau de cologne to a shamanic blast of palo santo. READ MORE...
Just remember, I told you about Hippie Shit months ago HERE! Lol. Ok, which scents are on YOUR radar this spring?
Dr. Marlen Elliot Harrison

Managing Editor & Columnist

Dr. Marlen Elliot Harrison's journalism in the fragrance industry has appeared in international print and online publications such as Playboy, Men's Journal, Men's Health and the New York Times. Marlen is also a regular contributor to BeautyAlmanac.com and works as a graduate professor, thesis advisor and faculty supervisor for MA programs in TESOL, Education, Writing and Literature. Learn more about Marlen by visiting: www.MarlenHarrison.com.