Today, most of what we eat is actually artificial vanilla flavoring. As Iain Fraser, a professor of agri-environmental economics at the University of Kent, recently wrote in The Conversation, less than 1 percent of the total global market in vanilla flavor is actually sourced from vanilla beans. In the late 19th century, scientists figured out how to derive vanillin—the dominant compound that gives vanilla its signature aroma—from less expensive sources. These included eugenol (a chemical compound found in clove oil) and lignin, which is found in plants, wood pulp and even cow feces. Today, about 85 percent of vanillin comes from guaiacol that's synthesized from petrochemicals. This isn't something many of us realize, because labeling can be confusing. READ MORE...
Hmmm, cow feces. Does this article change your thinking about vanilla specifically or have you questioning the origins of your favorite fragrances in general? Origins aside, what is your favorite true-to-life vanilla bean fragrance?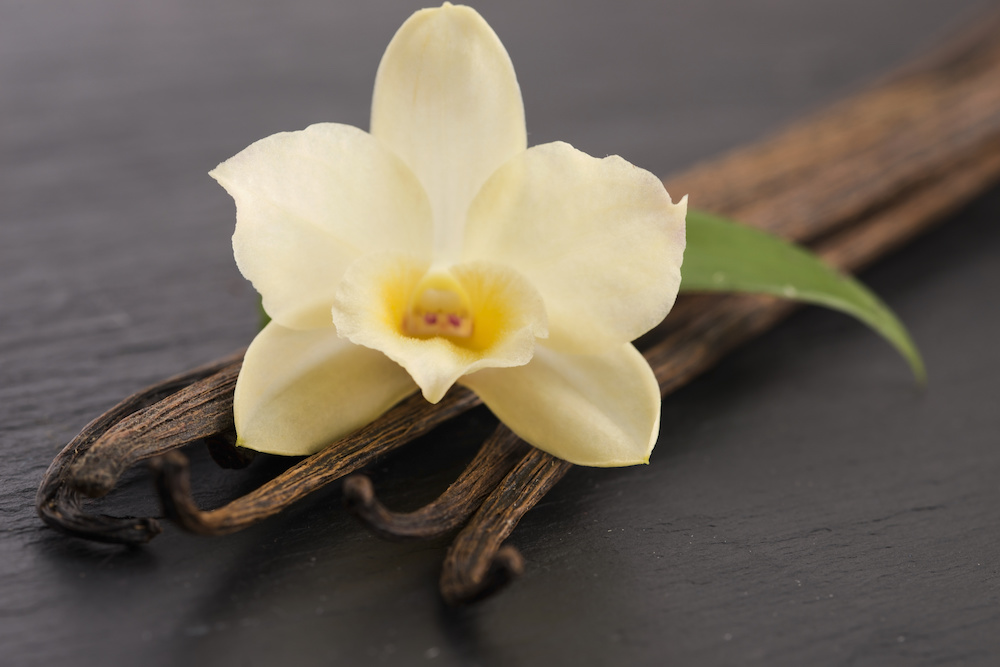 Nick Gilbert at CNN looks at the science behind capturing scent:
Perfumery has always been an intricate science; much more effort goes into capturing a scent than those outside the industry might imagine. Over the last two decades, chemists have used innovative new technology to add an even larger array of scents to the perfumer's palette, enabling them to create fragrances that have never been smelled before.... In the 1980s, fragrance house International Flavors & Fragrances (IFF) invented a new way to capture the volatile molecules of virtually any scented object. Dubbed Headspace technology, it completely changed the industry. READ MORE...
What aromas would you like to see captured that current perfumes can't seem to replicate?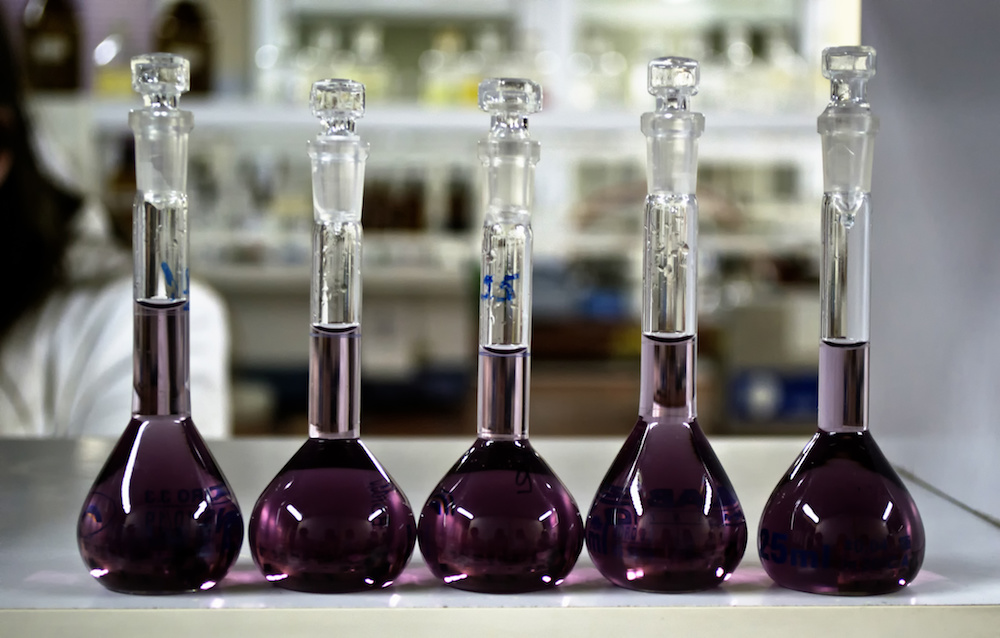 Thomas Buckley at Bloomberg reports that Coty is bringing a new designer into its growing portfolio:
Coty will pay about 180 million pounds ($224.9 million) in a deal that gives it the exclusive global license to Burberry's beauty business and inventory, the trench coat maker said Monday in a statement. Burberry will maintain creative leadership over brands such as My Burberry and Mr Burberry fragrances, while tapping Coty's industry knowledge and distribution network. "We never liked the idea of Burberry managing its beauty business directly," because make-up and fragrances are fast-moving consumer businesses requiring global reach, Exane BNP Paribas analyst Luca Solca said in a note. "Burberry was a dwarf in the land of giants in this industry, and never had sufficient scale to run this business effectively." READ MORE...
Ouch. What do you think about Burberry's acquisition by Coty? Are you a fan of the brand's previous releases? I haven't really liked a Burberry men's scent since its 1991 Burberry's for Men, though I did quite like Brit EDP and Brit Gold.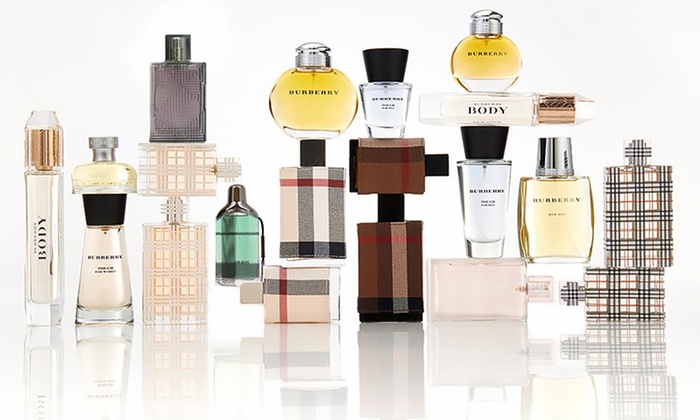 USA Swimming has a clever new "product" as explained at Swimming World Magazine:
Eau de Chlôrine is a mysteriously bold fragrance that opens with pungent, powerful notes of bleach, creating an exhilarating rush for the senses. A subtle aroma of human sweat follows, combining with undertones of one's personal musk to create a custom scent. With a watery-wet aesthetic, this fragrance entices and provides a shot of adrenaline to the senses. The bottle was inspired by the cool blue hues of an Olympic pool and features a sleek, minimalist design, creating a sense of authority and tranquility. This compelling cologne/perfume is favored by swimmers of all levels, including U.S. Olympic Swimming Team members Allison Schmitt, Haley Anderson and Cullen Jones. READ MORE...
Sound like advertising rather than a real aroma? Well, it's true, this is not actually a product available for purchase but rather a campaign to promote...swimming!? Check out the video below.
And to celebrate the success of Disney's live action Beauty and the Beast, famed couture/fragrance house Worth is launching a new fragrance. PR Newswire has the scoop:
Belle by Worth is presented in the couture house's original, octagonal weighty glass bottle, which is inscribed with the W of the House of Worth. The bottle is topped with a sustainable wooden cap which is finished in metallic pearl and features the word "Belle" engraved in gold by master calligrapher Bernard Maisner. The fragrance is packaged within a hollowed out book, taking its inspiration from Belle's love of reading, and available in three collectable colors - chartreuse, crimson red and navy blue. READ MORE...
First Geir Ness's Frozen in a Bottle and now Worth's Belle! It's an exciting time for lovers of both Disney AND perfume. Shame there isn't a partner Beast scent, though : (
Are you interested in this new B&B fragrance? Which other famous houses could you see partnering with Disney and which famous characters need their own perfume?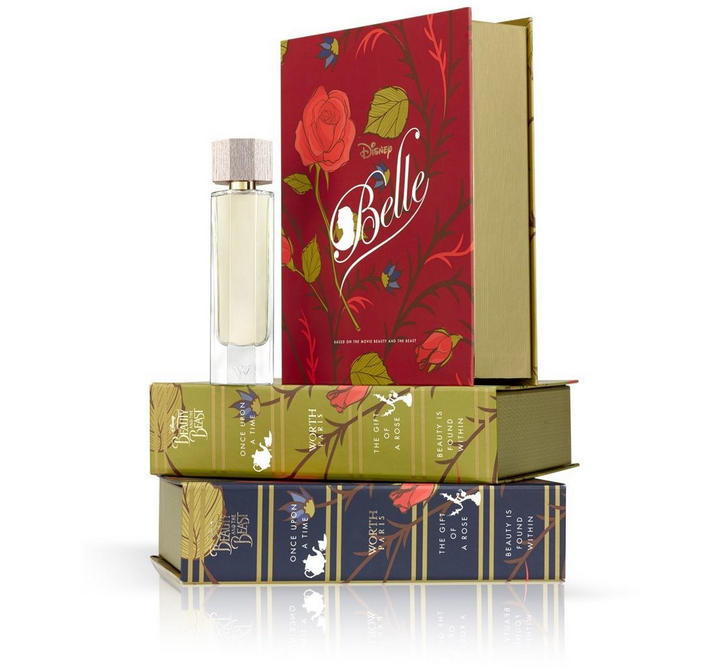 Dr. Marlen Elliot Harrison

Managing Editor & Columnist

Dr. Marlen Elliot Harrison's journalism in the fragrance industry has appeared in international print and online publications such as Playboy, Men's Journal, Men's Health and the New York Times. Marlen is also a regular contributor to BeautyAlmanac.com and works as a graduate professor, thesis advisor and faculty supervisor for MA programs in TESOL, Education, Writing and Literature. Learn more about Marlen by visiting: www.MarlenHarrison.com.