New Fragrances

Van Cleef & Arpels Reve
by: Sanja Pekic
Van Cleef & Arpels is launching Reve, a new fragrance for women, in May 2013. Reve combines notes of fruits and white flowers that give almost oriental character. The scent is lively and multifaceted as it is a world of dreams that it represents.

The composition was developed by perfumers Emilie Coppermann, Nathalie Feisthauer, Evelyne Boulanger, David Apel, Uwe Schaar and Fanny Grau. Top notes include pear and neroli, while the floral heart intertwines osmanthus, peony and lily. The base notes are sandalwood and amber.

Top notes: pear, neroli
Heart: osmanthus, lily, peony
Base: sandalwood, amber

The fragrance is available as 30, 50 and 100 ml Eau de Parfum.

ms. m

Most of the notes and the description of the fragrance's character appeal to me, but I'm not sure how well the sandalwood will go with the other notes. I like sandalwood, but it may detract from the softer dreamy quality by introducing a woody or incense tone. All speculation for now. I have loved some other scents by this house, so I am interested in giving it a sniff when it comes out.

In terms of aesthetics beyond the fragrance itself, I find the color kind of pukey, like a pear that was cut open and left out on the counter to oxidize. Or a dreary 80s mauve. Contrary to their description, the design doesn't evoke a lively or multi-faceted world of dreams to me. It's more of a muted monotone reminiscent of a jar of guava juice at a breakfast buffet. Nourishing and tasty to be sure, but pretty dang dull. Not the stuff my dreams are made of.

And as much as I enjoy VC&A's bottles and decorative tops (I do!), it's nice to see them come out with something portable for a change. I don't want to spend my life decanting, and a simple yet elegant bottle like this one shows some sensitivity to the weary traveler.
Apr
10
2013
gevuchi
i completely disagree about the comment that oriens smell like other perfume out there, that's a misleading judgement of the perfume i was among the first people to buy that perfume d day it was released and i still buy it till date whenever i wear it no one liken it to other perfume. Stop condemning dis new one until u try it, van cleef perfumes, is one of the best out there, they r good at what they do.
Apr
09
2013
djuzz.becuzz

I don't see why some people are already judging this scent in a negative way before it even is released...
And I don't agree that Feerie and Oriens are based on already explored trends... I own both and also own Van Cleef and I really believe that these are all unique and not to be compared to the mainstream crowd frags out there...
Anyway, I really want to try out "Reve"
And I already like the name and also the bottle, simple but definitely stylish and the color is lovely romantic... it's not even the "mainstream" pink... it's peachy/apricot orangy-pink.
The notes are very appealing to me, simple but lovely! And at least, no jasmine for a change... since it is found in too many perfumes already...
I can only give thumbs up so far... the real judgement will be done when it's released...
Apr
09
2013
susieqrj

Seems that it could be in an Avon perfume catalog... at least bottle and advert.
Apr
08
2013
henri345que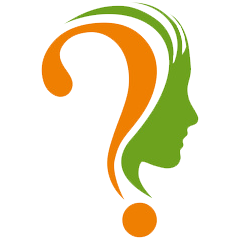 It's the ugliest bottle launched by Van Cleef & Arpels so far. Seems so generic. I hope at least the fragrance itself is good, but based on their previous ones, Feerie and Oriens, it'll be something based on the already explored trends, without anything really new. To be honest, even the ad is awful, seems the cover of one of those cheap romantic books.
Apr
08
2013
Alexandrarae

Lets give this one a chance - it looks beautiful and Van Cleef and Arpels are not amatuers. I am prepared to give this "world of dreams" a try - I know there are many similar perfumes out there at the moment but it is all in the blending that counts - who knows, with the skin chemistry this might even be "the One"!
Alexandrarae
Apr
07
2013
Sherihan

Ready to be disappointed
Apr
07
2013
kl99

the bottle is Valentino Vendetta Uomo. as such that.
the ispiration is the same: a pocket watch.
the name is simple and romantic. good.
the jus sounds belle epoque remasterized, interesting.
the colour: rose. again! Like the denaturated alchool so in fashion, but terrible, nowadays.
we've got enought elements to hope anyway.
Apr
07
2013
gomt

I love osmanthus, must check this one out :)
Apr
07
2013
tommy_girl

what a beautiful name!the bottle looks like divina by la perla.
but I don't like osmanthus in perfumes.
Apr
07
2013
onimoka

i want to try this one :)
Apr
07
2013
Add Your Review
Become a member of this online perfume community and you will be able to add your own reviews.