Niche Perfumery

Vierge de Fer: the Iron Maiden of Serge Lutens
by: Elena Vosnaki
Stabat mater dolorosa ... It was in the cards for some time.
Serge Lutens
has been faithfully issuing fragrances at a steady pace each year, drawing upon the collaboration with his arch-perfumer which has produced several ideas to fill halls and halls of purple splendor as his Les Salons du Palais Royal boutique in Paris indicates. Vierge de Fier, the latest perfume to adorn the sumptuous line means "Iron Maiden" (also referenced as 'Virgin of Nuremberg") and recalls the Inquisition dungeons we have come to associate with heavy metal bands, gothic tales and heavy SM tones. Personally it always reminded me of a 1963 Italian film of the same name starring Christopher Lee as the scarred keeper of a castle of torture, and of the blood curdling devices kept in the Museum of Torture in Toledo, Spain.
Apparently this hard-as-nails reference is, however, mixed: the fragrance pays tribute to Serge's own mother! How poignant, since the anthropomorphic device replicates the iconography of Mary, mother of Jesus. Aside from any notions (and involuntary misunderstandings) of grandeur, the concept of tending to fragility, to past traumas for the semi-abandonded Serge (much like a device of torture would reference), who was left to the safekeeping of relatives by his mother at a tender age, is at art's core and thus drives creation. And his fixation with 19th century romanticism and its darker side, all the way through to German Expressionism continues ...
The fragrance focuses on lily (a flower Serge has highlighted previously in his Un Lys) with a mineral, hard and cold aspect that recalls the hardness of iron and incense. According to Lutens himself: "The lily in Vierge de Fer is more glorious than in Un Lys. That one was fresher, more lily-like, actually. It played on the whiteness of lily. This one [Vierge de Fer] plays on the heady aspect. It's a lily whose pollen hasn't been dusted off, it has kept its stamens and anthers. This is a lily which affronts, once again."*
Vierge de Fer will be widely available in September at Les Salons du Palais Royal in the beautiful bell jars of 75 ml eau de parfum concentration and on the official Lutens e-boutique.
*quote via Nicoals Olczyk translated from the French
Elena Vosnaki

Elena Vosnaki is a historian and perfume writer from Greece and a Writer for Fragrantica. She is the founder and editor of Perfume Shrine, one of the most respected independent online publications on perfume containing fragrance reviews, industry interviews, essays on raw materials and perfume history, a winner in Fragrantica Blog Awards and a finalist in numerous blog awards contests.

Her writing was recognized at the Fifi Awards for Editorial Excellence in 2009 and she contributes to publications around the world.
Shorokh

Serge Lutens is a master of surprise.
He makes some of us want it, and probably they will be disappointed... some of us stay still and just wait... for another master`s work... probably those who just wait will be taken to heaven... I`m from those who wait!
Sep
02
2013
girasolina

're a little old to play these crap? meanwhile resembles more to Count Dracula with Linetti on the head! and then you hope to have in your customer metalheads? you just can not get out of the void of ideas lately but so do you do the collection! stop and go back to yourself and stop being pro-smoke
Jul
08
2013
sfonativeboy

The Dark Side of Flowers ... very well put ..johngreenink

"a lily which affronts!!!" sounds like something I love already

I love ...Vitriol d'Œillet
for its ANGRY FIERY CARNATIONS.

I cant wait to try this new scent .
Jul
04
2013
IlDottoreFaustus

I have Sarrasins and De Profundis on my bell jar list and I thought there would be nothing to be added. Ouch!
Jul
01
2013
erica_74

A scent with a heady "dark" lily that is called IRON MAIDEN ???!!!! Hell, yeah for me!!!!! Can't wait to try it!
Jul
01
2013
finanna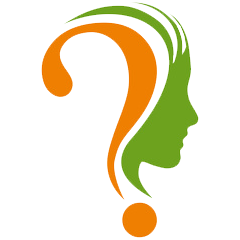 Oh dear! Sounds like another must blind-buy given my love for Lutens and lilies. Love the band too:) This actually made me look forward to autumn despite the coldness&rain.
Jun
30
2013
Francop

Amazing! I love the drama, theatre and darkness of this scent.

Sounds right up my alley!

Lily is one of my favourite perfume notes and therefore can't wait to smell it!
Jun
28
2013
daisymargueritte

If Un lys is a lily which takes me to heaven, Vierge de Fer looks as if it will lead me to hell... Lily is an unjustly neglected and unloved note currently, praise to Lutens for revisiting it.
Jun
28
2013
Happyme2009

Can any lily based scent be more beautiful than Un Lys? I highly doubt it, but this one sounds so intriguing....I want it! Manipulation of the mind in full bloom! I don't even know exactly the notes, but already I know I must have it! Well, my dear SL, you are a genius in these matters!
Jun
27
2013
kxnaiades

"a lily which affronts!!!" sounds right up my alley!!! Yay!!! Bless Lutens, just wish it were available for export :(
Jun
27
2013
Yourfoxiness

Sounds fantastic! I really do love Lutens fragrances. If I could ever get an actual liquid sample I might just finally buy a few! I love Lily & SL aesthetic, this should be absolutely odd & wonderful!
Jun
27
2013
Luccia

sounds like a lily With cloy still attached, probably very heady, intriguing. I can only imagine his ambivalence and how he is transmuting it into something beautiful. Glad he is still coming forth with unique concept perfumes like this.
Jun
27
2013
puddley

This sounds really intriguing. I was shaken by L'Artisan Parfumeur's Passage D' Enfer which I think might have a similar gothic vibe (I hated it though!).
I thought Fille de Berin was quite stern too, I wonder if this marks a move away from the beautiful melting woods of Serge to something a little more theatrical?
Dying to try it..
Jun
27
2013
johngreenink

Lutens always finds such dark sides of flowers, it really amazes me how he manages this is perfumes. The duality here sounds REALLY compelling - the iron maiden, strength and instrument of torture, what an incredible image. I know of this kind of lily scent he speaks - it's much more like the wild lilies that are found on the road sides, which smell like hay and grasses and white flower and waterlily. I'm so curious to try this out, great report!
Jun
27
2013
DarkViolet

OMG! This must be mine!!!
I totally loved my wax sample of Un Lys, probably my favorite out of the samples they kindly sent me, so if Vierge de Fer is meant to be a "metal", more aggressive and heavier version of that one it should really be stellar.
This is probably the first fragrance someway related to a metal band.. and what greatest Band!
Love it!
Intriguing review btw, but what about including an Iron Maiden clip too? :D
Jun
27
2013
Add Your Review
Become a member of this online perfume community and you will be able to add your own reviews.